Hello friends! I've been wanting to share this pin/button tutorial with you all for a long time! I took these photos a while back and have modified some supplies after some trial and error.  I have mentioned my preferred products in the supply list below. I hope you enjoy and I would love to see your attempts! It's great for kiddos, as long as the super glue part is done by adults :)
Have fun!!
Supplies:
Mod Podge waterbase sealer, glue and finish – I prefer the Gloss Finish
Bristol paper (any will do, I use Canson brand)
Pencil
Sharpies
Colored Pencils
1-inch Bar Pin Backs
1.5-inch wooden circles
1.5-inch circle punch (made by EK Tools) -or- Scissors
Super Glue Gel – I prefer the Gorilla Glue brand
Paint Brush
Wax Paper
Water/soap and paper towel (for cleaning the brush)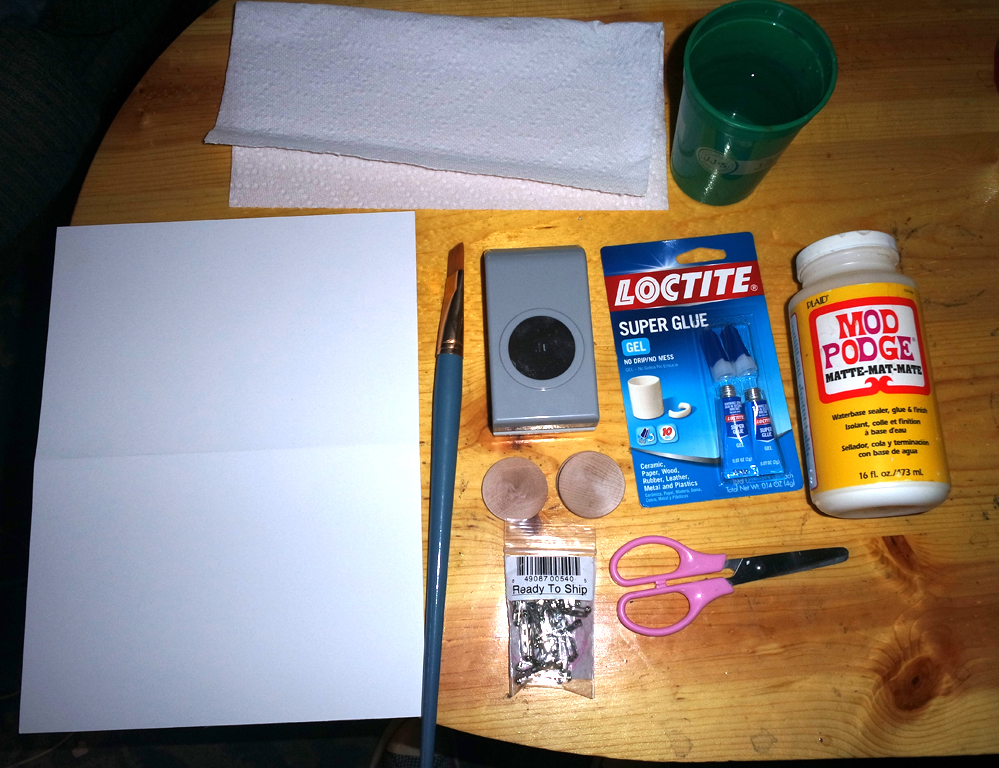 Take one of your wooden circles and outline it with the pencil onto the paper. Design your button with the sharpies and/or colored pencils! You can draw some art, do some lettering, etc. inside of the circle you made with your pencil. Be mindful of the edges, I try to keep the main design in the middle of the circle so it doesn't get cut off.
Use 1.5 inch punch to punch out your design -or- cut around your design (on your pencil line) with scissors.
The messy part! :D Use your brush with the Mod Podge to glue your design onto the wooden circle, and Mod Podge around the edges of the wooden circle to seal. Mod Podge on top your design as a finish, making sure it is evenly coated with no bumps, lines, impressions. Wash your brush after with soap and water. Set, design side up, onto the wax paper, wait until completely dry.
**Adults/Parents should do this part** Take pin/button and use super glue gel on the back to glue the bar pin back to it *tip: do not use too much super glue! Set, design side down, onto the wax paper, wait till dry (this will take 24 hours to set, read super glue instructions)
After 24 hours, your pin/button is done and you can wear it with pride! :D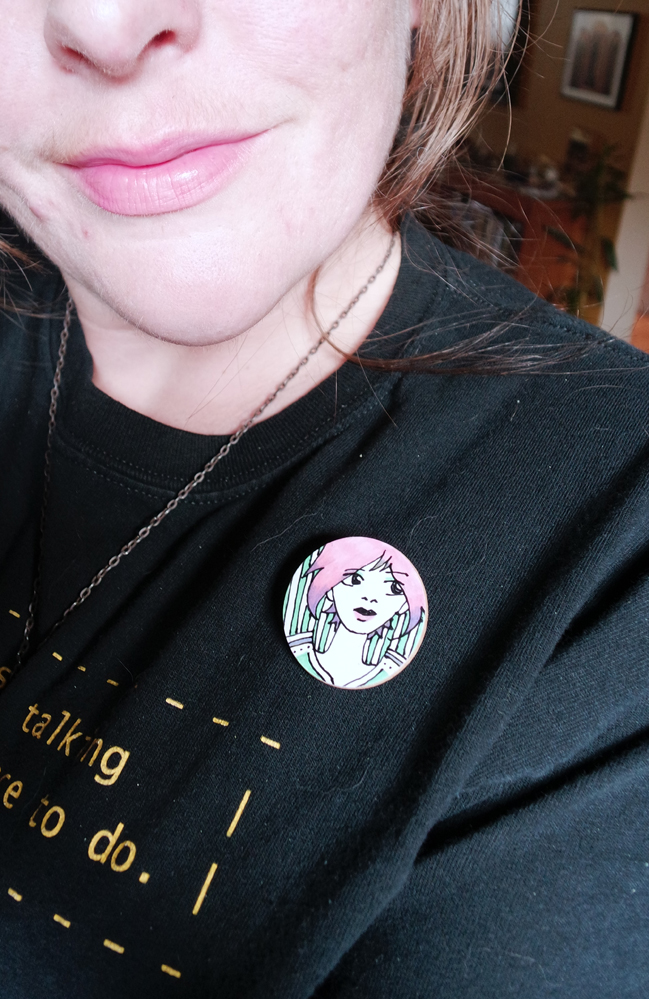 Here are some fun pin/buttons we made for a summer camp I taught this past year! The kids loved them!
If you have any questions, let me know in the comments!
Thank you for looking/reading!
Thank you so much for your support and for viewing this post!
xo-Jane
For projects I'm currently working on, free PDF zines and printables, sketchbook pages, videos, & more support my work on Patreon! :)
www.patreon.com/sjanemills