I thought it would be fun to do a little blog post about the ever popular "What's In My Bag" or "Everyday Carry" type posts. I hope you enjoy, if you have any questions about any of the things I carry, feel free to leave me a comment :)
The Bag: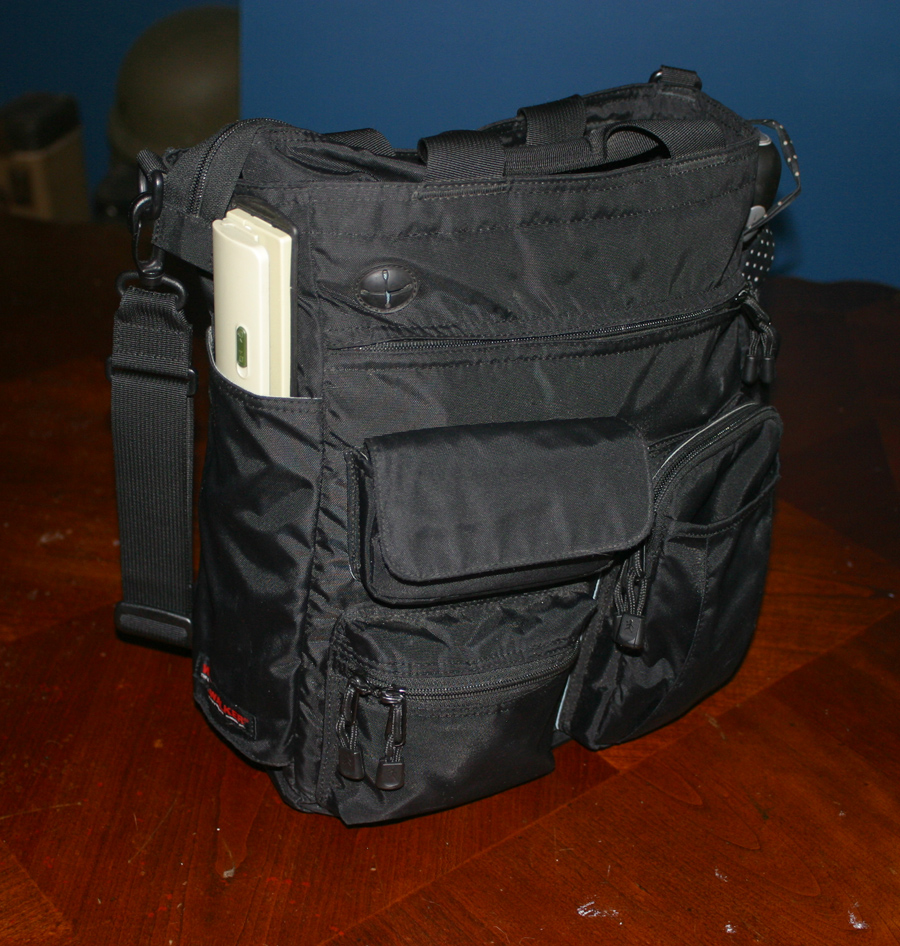 Nomadic WT-18 Wise-Walker Toto Bag (medium size)
I love, love, love this bag. One of the best messenger style bags I've owned. I've had this bag for almost a year now and it's still going strong. There are so many pockets. I love pockets :) This bag holds so many things, I could probably carry more than what I have in it right now.
Inside the bag: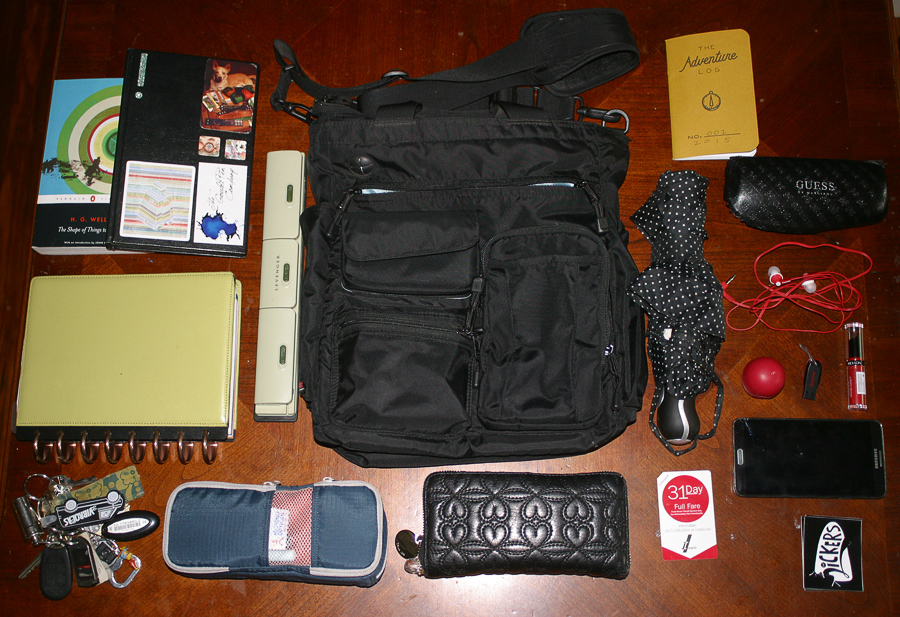 Starting from top left:
Book, currently The Shape of Things to Come by H.G. Wells (I usually read 2 books at a time, but I finished one of them recently)
Stillman & Birn Alpha Sketchbook
Levenger Circa SmartPlanner
Levenger Circa portable punch
Keys
Pencil Case, more info below
Wallet, nothing fancy, picked it up at TJ Maxx, typical wallet stuff, business cards, etc.
IndyGo Bus Pass
Licker Stickers, I always carry my band's stickers for self promotion :)
Phone, Samsung Note 3
Umbrella, Indiana weather is unpredictable ;)
Eos lip balm in pomegranate
Revlon Colorstay
Flash drive
Earbuds
Sunglasses
Word Notebook: Adventure Log, because…Adventure! :)
Pencil case:
Nomadic PE-08 Easy Classification Pencil Case
Like the bag, this pencil case holds a lot!
Inside the pencil case: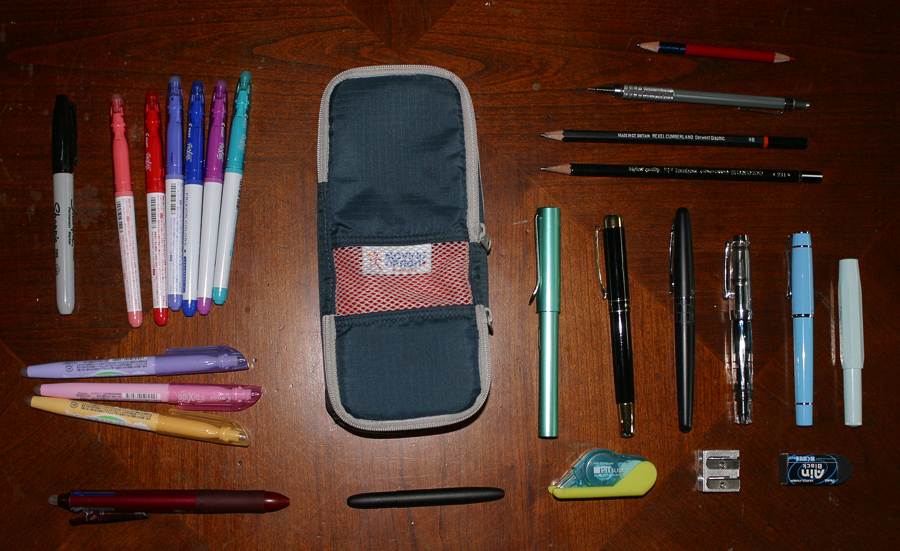 Clockwise from top left:
Black Sharpie, I've been carrying a black sharpie since I was 14
Pilot Frixion Markers, various colors that I interchange on the regular
Pilot Frixion Highlighters, always use these at work
Pilot Frixion 4 multi-pen, seriously a must have
Fisher Space Pen
Tombow Pit Slide adhesive tape roller
Pencil Sharpener
Pentel Ain eraser
Fountain Pens, these get changed out once a week:

Lamy Al-star (M) with Diamine Soft Mint
Hero 9018 (Fude) with Platinum Carbon Black
Pilot Metropolitan (F) with Private Reserve Ebony Black
TWSBI Mini (F) with Diamine Beau Blue
Pilot Prera (F) with Pilot Iroshizuku Ama-Iro
Kaweco Skyline with De Atramentis Pigeon Blue

Tombow Mono100 2H
Derwent Graphic HB
Pentel GraphicGear 500 0.9 with HB
Prismacolor Verathin Blue/Red Pencil
Things that are not in my bag that I would like to include regularly:
Swiss Army Knife
Mini first aid kit
small flashlight
my Lomo camera
Most important thing in my bag:
Stillman & Birn Alpha Sketchbook
Everything and anything goes in the sketchbook I carry everyday – sketches for projects, doodles, phone numbers, to do lists, autographs, ticket stubs, photos, etc. My sketchbooks are my journals and if something written in it updates to a more important priority, it get's transferred to the Levenger Circa Smart Planner
Besides ID, credit cards, etc., what's the most important item that you carry daily?
Thanks for reading/looking!
Disclaimer: This post is not a typical review post, but that was the closest category I had :)  I was not compensated for any of the products that I carry/show and all opinions are my own. Thanks again for checking out my site :)
Thank you so much for your support and for viewing this post!
xo-Jane
For projects I'm currently working on, free PDF zines and printables, sketchbook pages, videos, & more support my work on Patreon! :)
www.patreon.com/sjanemills