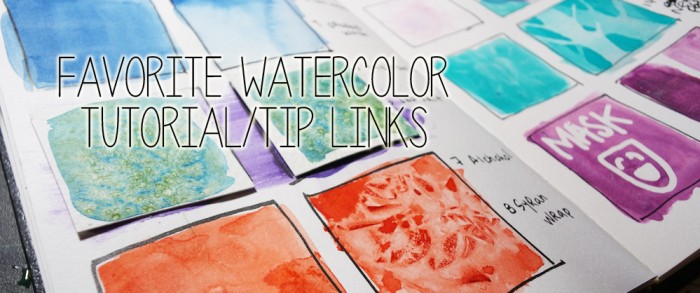 I've been revisiting my Pinterest lately (feel free to follow me) and I have been finding some very fun DIY projects as well as some really great watercolor tutorials that I thought I would share with you :) If I've tried out the tutorial, I'll post a photo of what my result was. I love how most of these tutorials play on the 'letting go' method with watercolor – not controlling the watercolor, but letting it do it's thing, with great results!
I hope you enjoy this link list of my favorite watercolor tips/tutorials from around the web!  If you've tried any of these techniques, let me know in the comments! I'd love to see your interpretation/experimentation of them! :)
My interpretations and experimentation of some of the tutorials/tips above:
Thank you for looking/reading! :)
Thank you so much for your support and for viewing this post!
xo-Jane
For projects I'm currently working on, free PDF zines and printables, sketchbook pages, videos, & more support my work on Patreon! :)
www.patreon.com/sjanemills