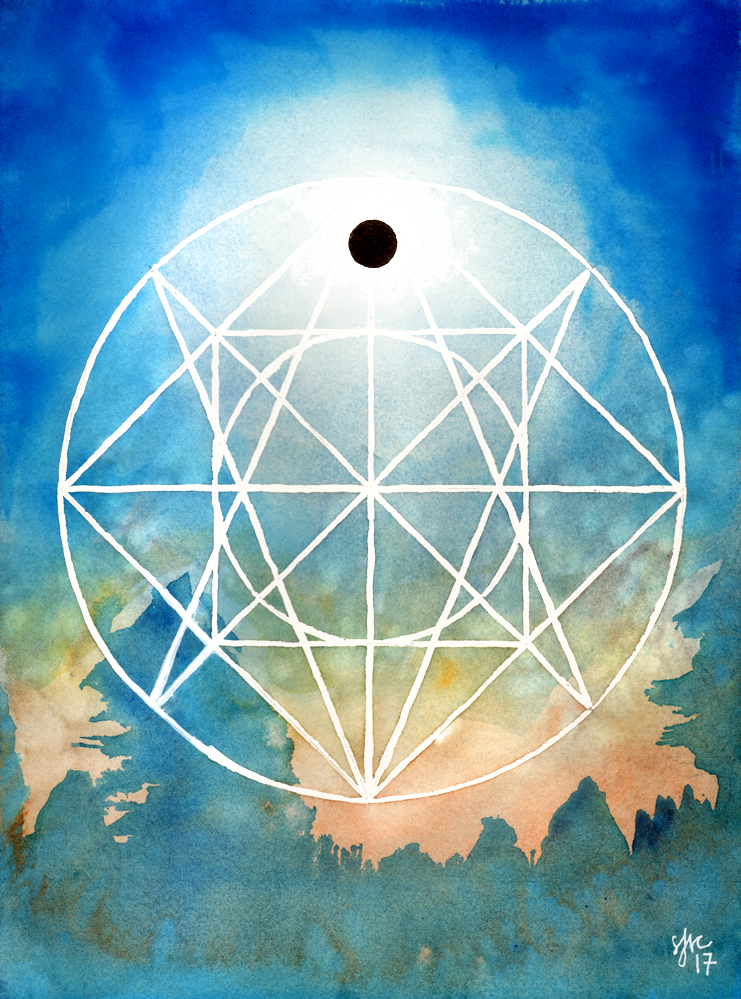 I was so blessed to be able to view the total solar eclipse on Monday.
I drove east of Hopkinsville, KY with Jason and friends and camped out Sunday night in a large field. More of our friends joined us the day of.
It's hard to put my experience into words: Once the eclipse glasses came off and I viewed the total eclipse, my mind, body and spirit were taken aback by how beautiful and strange it was. This balance of moon and sun hanging in the sky, as if time had just stopped. I have never seen anything like it in my whole life and photos do not do it justice at all. It took my breath away and I couldn't do anything but stare longingly and lovingly, thinking of the mastery of this universe and world that we live in. I took in the environment around me and experienced sunset lighting in all directions, on all horizons. It was quiet, crickets and frogs sounded, and there were stars and planets shining in the sky. It was quite possibly the best 2 minutes of my life.
We returned yesterday early (due to traffic) and I had scheduled the day off from my regular job. I painted this yesterday, incredibly inspired. I feel good changes coming.
Tools used:
Paper: Arches Watercolor Paper 300gsm Cold Press
Paint: Daniel Smith watercolor
Brushes: Protege 512 Flat, MyArtscape 5 round, Loew-Cornell 5/0 round
Other: Winsor and Newton Masking Fluid, Uniball Signo white gel pen, Bombay India Ink
+minor Photoshop level adjustments
Thank you so much for your support and for viewing this post!
xo-Jane
Thank you so much for your support and for viewing this post!
xo-Jane
For projects I'm currently working on, free PDF zines and printables, sketchbook pages, videos, & more support my work on Patreon! :)
www.patreon.com/sjanemills