Update 4/12/14 – Unfortunately this Kickstarter Campain was cancelled :(
I love comics. I love my friends. So, naturally, I love it when my friends put out comics.
Two of my good friends, Brian S. Roe and Ronda Pattison, are the dynamic duo that form R Squared Studios! (links at bottom of post)
They have already come out with great comics such as Zombie Plague: The Day From Hell and Yva Starling: Trouble Shooter – #1 Shopping day.
Currently the duo has launched a Kickstarter for their newest comic venture: Tiki versus Cthulhu Issue#1!
The art and coloring looks great! Check out their video below!
Plus, I really want the Tiki Alphabet Decoder Amulet! -because I'm still a kid at heart ;D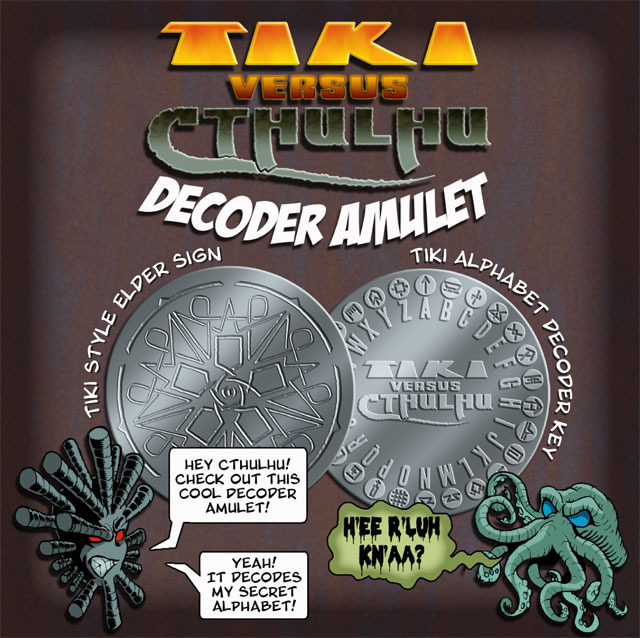 Thanks for reading and checking out my friends' cool project! Back it if you can :)
Tiki versus Cthulhu Issue #1 Kickstarter
R Squared Studios Website
Thank you so much for your support and for viewing this post!
xo-Jane
For projects I'm currently working on, free PDF zines and printables, sketchbook pages, videos, & more support my work on Patreon! :)
www.patreon.com/sjanemills