I received a piece of Stone paper from Nick Romer of DaVinci Notebook for review. It has taken me so long to get this review up because, honestly, it wasn't for me. At times, I became frustrated, but I realized although this paper did not work for me, it might work out for someone else.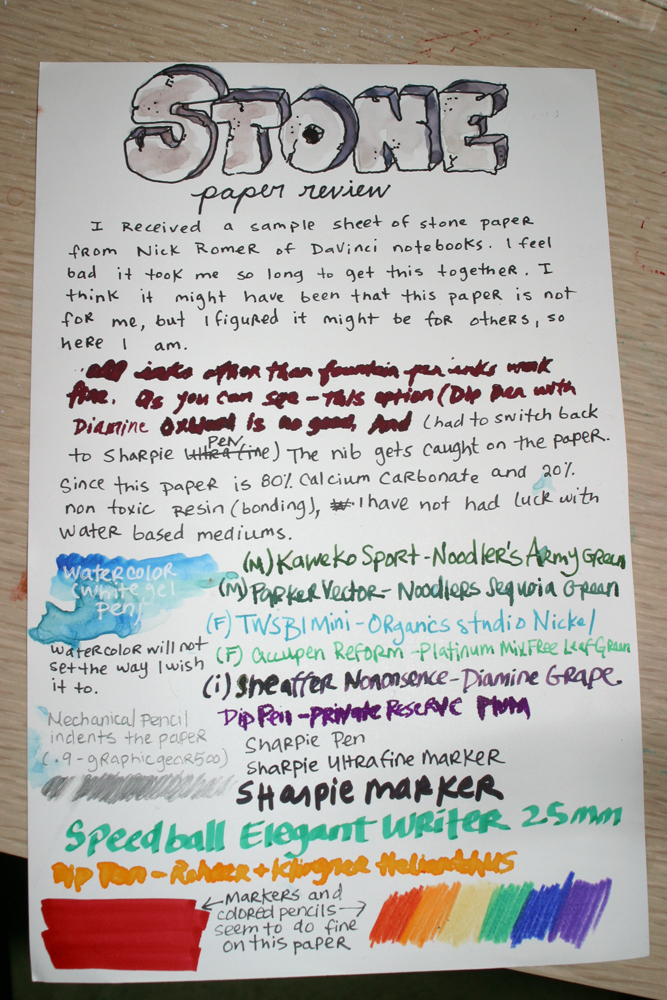 As you can see I had no luck with dip pen ink writing. I imagine since the paper is stone based, there is no good absorption for this way of writing. The nib was also catching on the paper a lot.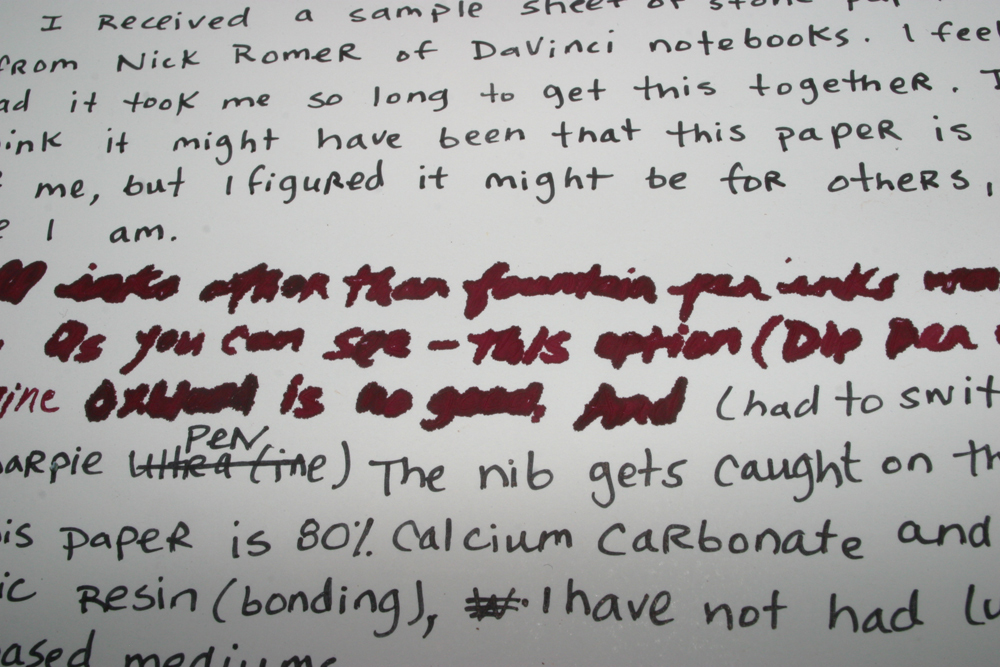 With fountain pens, I found that anything more than a fine nib would "feather" -rather, spreading than feathering. The TWSBI and Accupen, both with fine nibs, look fine and did not 'catch' on the paper.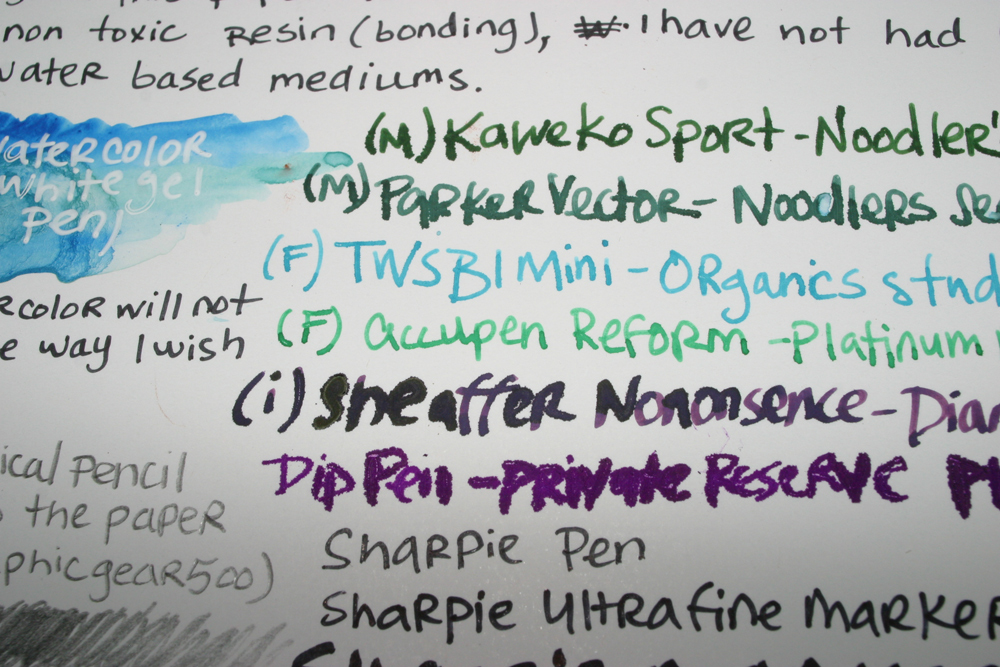 I work with watercolor a lot and this paper did not work with watercolor the way I would like it to. Pushing colors around was difficult and the end results of the dry watercolor were not to my liking.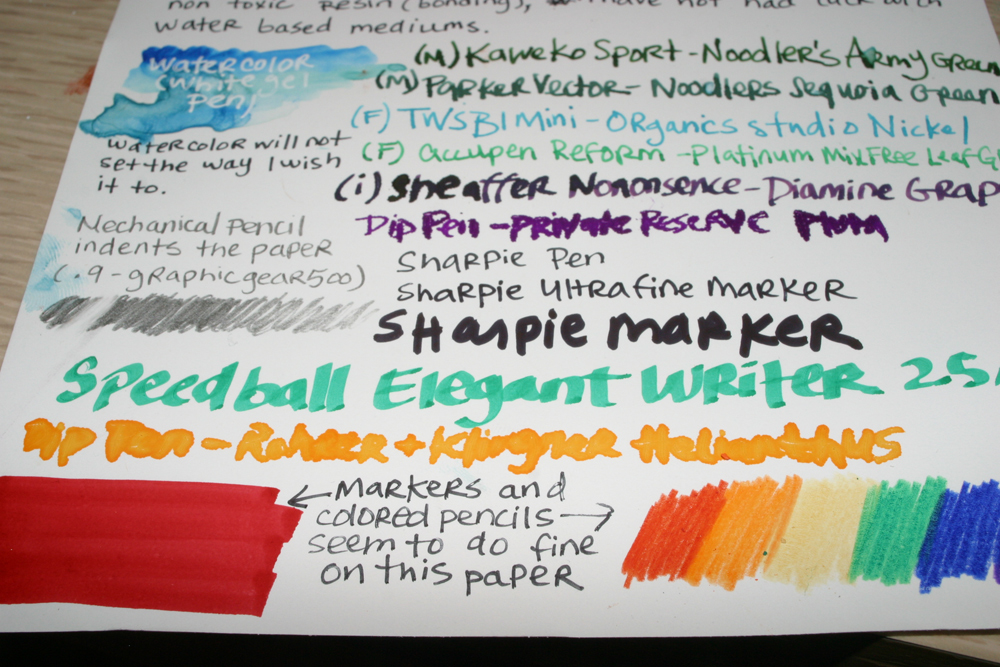 Although mechanical pencils and hard pencils indented the paper, colored pencils seemed to fair well.
On a positive note, markers worked great. Sharpie and Sharpie types did splendid and there was no bleed through at all. I do not own Copic Markers, so I'm not sure what results would be with those. This is the first paper I've had that Sharpie Markers did not bleed through.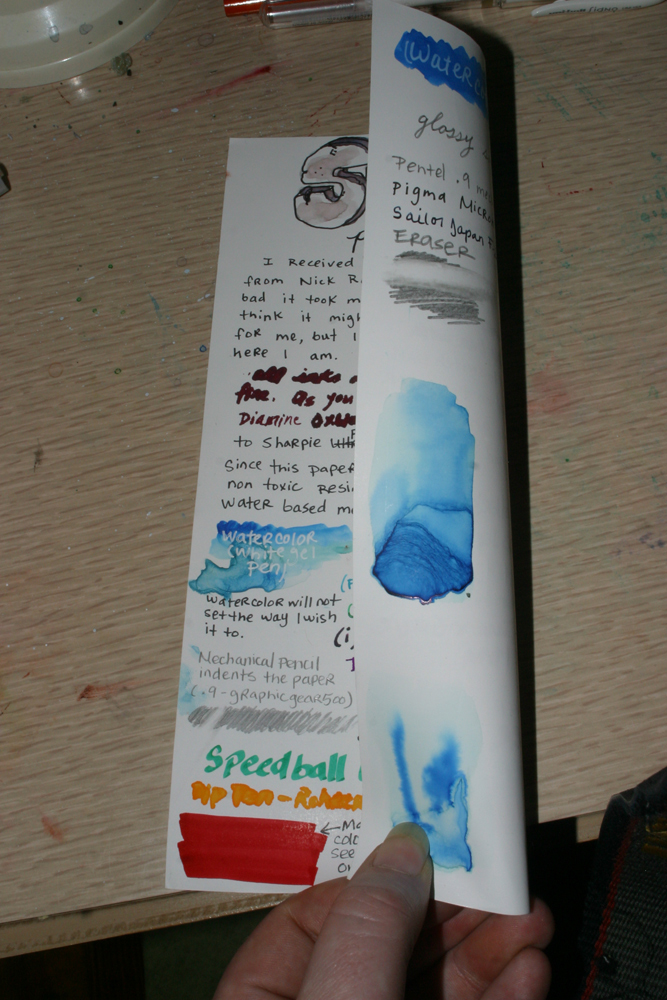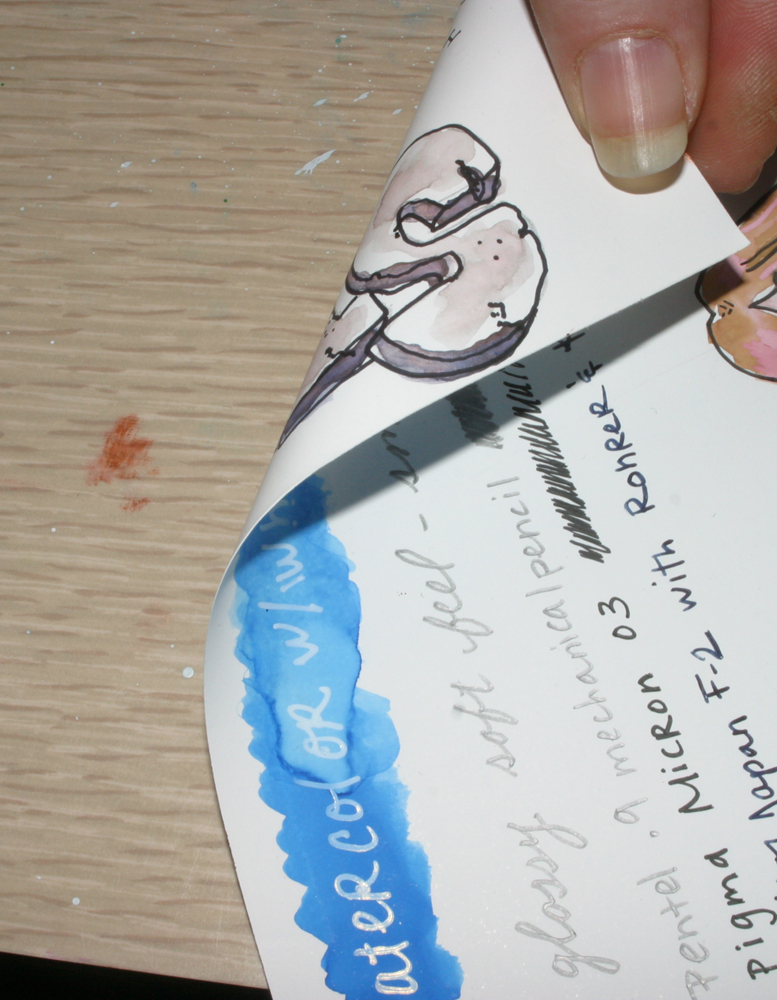 PROs:
No bleed through with all mediums I tried, even Sharpie!
Markers work great
Colored pencils work great
Color of inks/markers show true
Thick, bright white, smooth paper
CONs:
Hard to control watercolor
Dip Pens are a no go, nib catches on paper
Not fountain pen friendly for more than medium nib, ink will spread
harder pencils/heavy writers will indent the paper
I want to thank Nick Romer for sending me this paper sample. Even though it was not for me I wish him the best of luck with his product. Check out his DaVinci Notebook Kickstarter page here with more information: https://www.kickstarter.com/projects/388011235/da-vinci-notebook
DISCLAIMER: This item was sent to me free of charge by the creator of this paper (DaVinci Notebooks) for purpose of review.
Thank you for reading!
Thank you so much for your support and for viewing this post!
xo-Jane
For projects I'm currently working on, free PDF zines and printables, sketchbook pages, videos, & more support my work on Patreon! :)
www.patreon.com/sjanemills