While I'm on holiday, I thought I would share a few of my favorite posts from 2015-2016! :) Enjoy this mini-series!
xo-Jane
Original post here: Color a Day – Week Challenge
---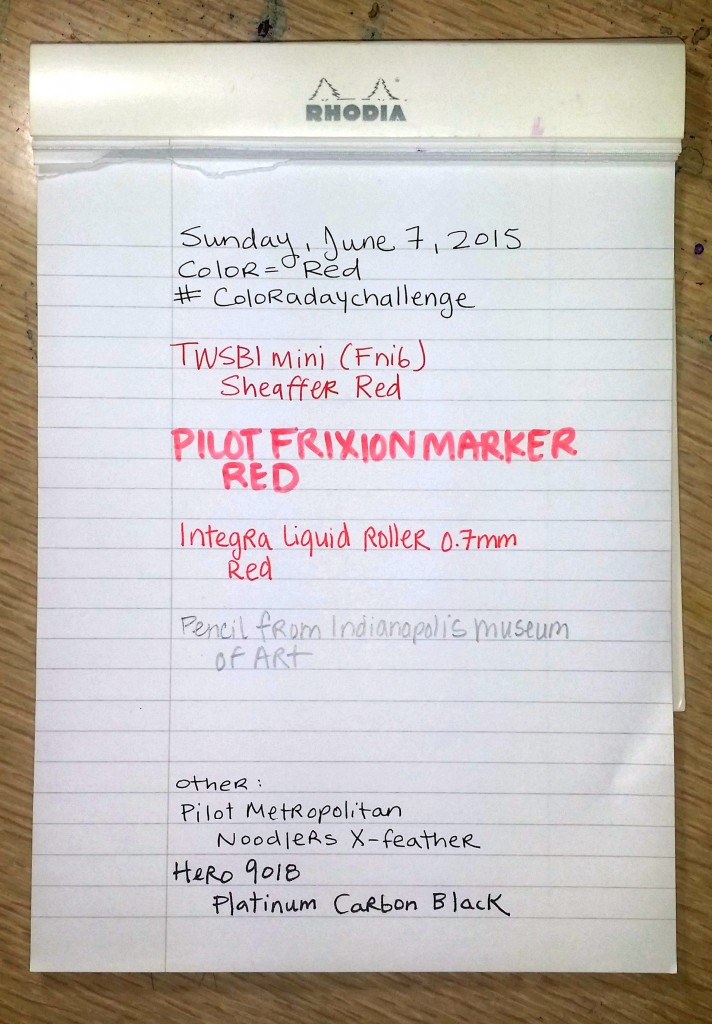 I've been wanting to do more ink reviews lately since I've been getting a lot of lovely inks! As mentioned before, the variety of ink colors and availability now has re-sparked my love of fountain pens a few years ago. Of course, discovering a wonderful fountain pen community also helped feed that spark :)
I've been thinking a lot on color symbolism in art in in astrology, as well. My mind loves to sponge in all the knowledge, so I love to research on other cultures that I have not known about before.
I recently discovered that in Thai culture there are assigned colors for each day of the week. Each color is based on the God that protects that day. Also the day your were born assigns you a lucky color. For instance, I was born on a Saturday, therefore my lucky color is Purple. You can find out what day of the week you were born here: http://www.dayofbirth.co.uk/
To tie all this together, I thought it would be fun to do a week long color challenge based on the Thai colors of the day. I plan to post a little ink review, photo of my outfit, and what daily writing instruments I will be using that day – all associated with the color of that day. I will also be updating my instagram (@ivory_ocean) with these fun color photos.
I think this would be a fun challenge and you are welcome to join me if you wish :)
Here are the colors and the days they are associated with:
This challenge begins Sunday, June 7th, for me, so stay tuned for ink reviews and fun colorful photos :)
What is your lucky color?
find out your day of birth here

Thank you for reading/looking :)
Sources:
Wikipedia: http://en.wikipedia.org/wiki/Colors_of_the_day_in_Thailand
Thai Blogs: http://www.thai-blogs.com/2005/02/18/what-is-your-lucky-colour/
---
For projects I'm currently working on, free PDF zines and printables, sketchbook pages, videos, & more support my work on Patreon! :)
www.patreon.com/sjanemills