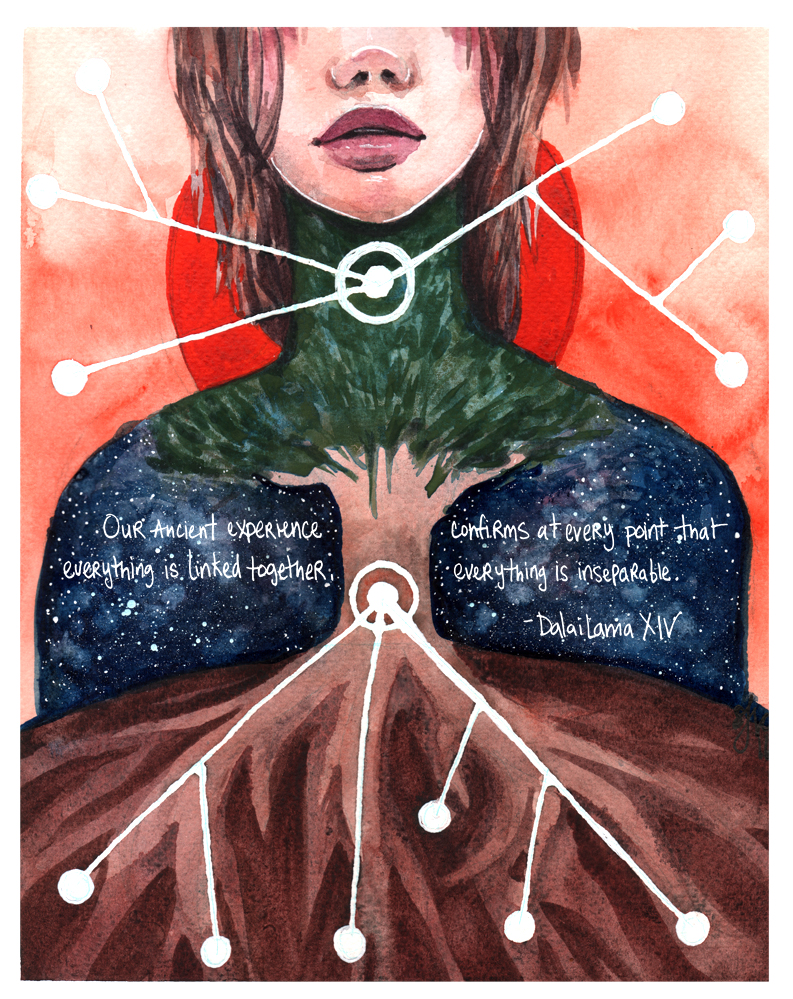 "Our ancient experience confirms at every point that everything is linked together, everything is inseparable."― Dalai Lama XIV
Pencil: Kuru Toga with Color Eno Lead in soft blue
Paper: Fabriano Studio Watercolor Pad 300G Cold Press
Watercolor: Holbein and Daniel Smith
Brushes: MyArtscape
Masking fluid: Fineline Masking Fluid Pen
+ Uniball Signo white gel pen and White Gelly Roll
(quote handwritten and scanned into artwork)
Happy Quote Monday! Been going through something lately that has very time consuming and stressful, but all is okay, it's out of my hands at the moment. I've been thinking a lot about human connections and the age we live in and what the future holds…you know, the usual :) I wish you all a wonderful week!
Thank you for looking/reading!
Thank you so much for your support and for viewing this post!
xo-Jane
For projects I'm currently working on, free PDF zines and printables, sketchbook pages, videos, & more support my work on Patreon! :)
www.patreon.com/sjanemills