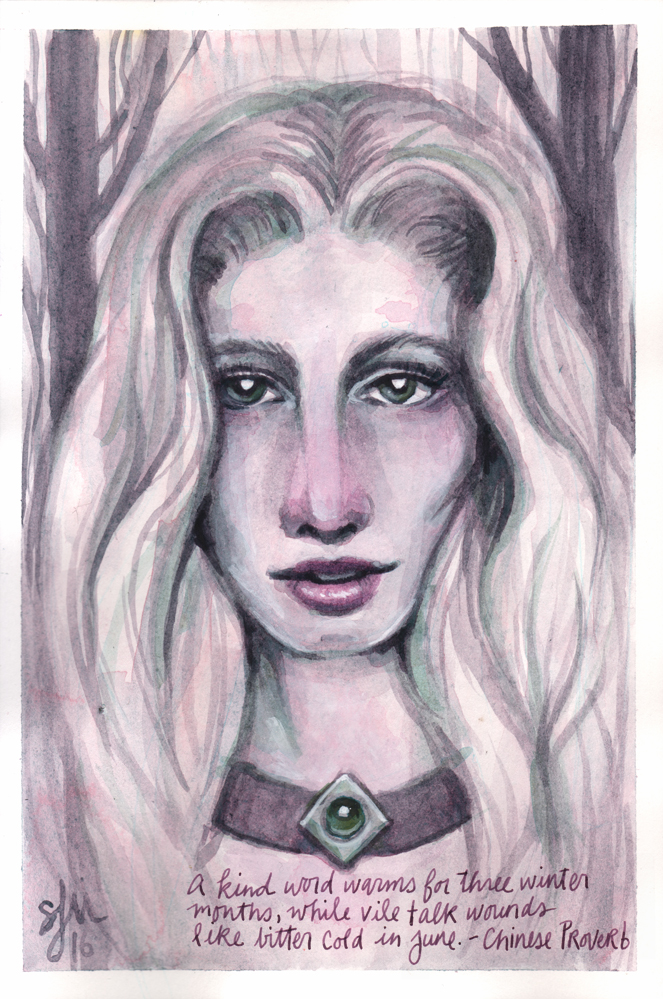 良言一句三冬暖,恶语伤人六月寒 "A kind word warms for three winter months, while vile talk wounds like bitter cold in June." – Chinese proverb
Paper: Fabriano Studio Watercolor Pad 300G Hot Press
Pencil: Kuru Toga with Color Eno soft blue lead
Brushes: Royal & Langnickel and Pegasus Art brand
Watercolor: Daniel Smith
Ink: White Bombay India Ink
(quote handwritten and scanned into artwork)
Happy Quote Monday! This week I decided to challenge myself twice over. I received 3 new Daniel Smith watercolors (Moonglow, Cascade Green, and Rose of Ultramarine) and I wanted to limit my palette and only use those 3 colors. Also, this style is not my typical style, but, I did my best with the time that I have :) I hope you enjoy!
Thank you for looking/reading!
Thank you so much for your support and for viewing this post!
xo-Jane
For projects I'm currently working on, free PDF zines and printables, sketchbook pages, videos, & more support my work on Patreon! :)
www.patreon.com/sjanemills