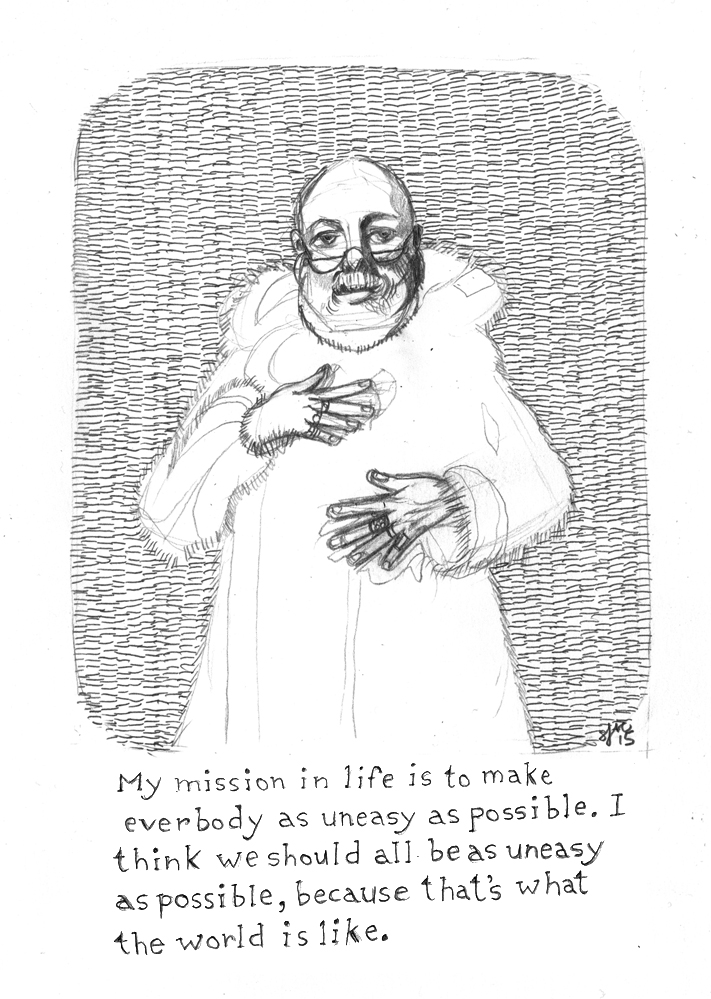 "My mission in life is to make everybody as uneasy as possible. I think we should all be as uneasy as possible, because that's what the world is like."
― Edward Gorey, Ascending Peculiarity: Edward Gorey on Edward Gorey
Pencil: Kuru Toga 0.5 HB
Paper: Canson Smooth Vellum Bristol Paper
The Last of the series of Edward Gorey October Quote Mondays. I figured it to be proper to end with his portrait.
It was a lot of fun drawing in his style of illustration. I learned a lot and found that I really enjoyed doing his cross hatching and line work style. If you've never read one of his illustrated books, I recommend it. His work is a bit odd at times, but it's worth checking out at least something that he's created in his lifetime.
Hope you all have a wonderful spooky halloween week!
Thank you so much for reading/looking!
Thank you so much for your support and for viewing this post!
xo-Jane
For projects I'm currently working on, free PDF zines and printables, sketchbook pages, videos, & more support my work on Patreon! :)
www.patreon.com/sjanemills