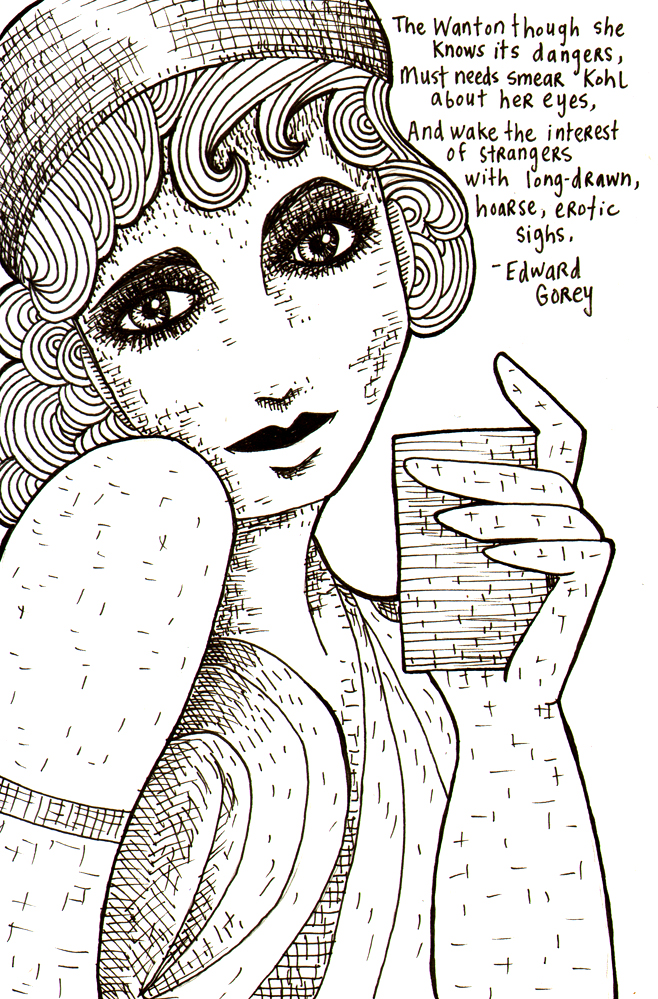 "The Wanton, though she knows its dangers,
Must needs smear Kohl about her eyes,
and wake the interest of strangers
with long-drawn, hoarse, erotic sighs."
-Edward Gorey
Pencil: Uniball Kuru Toga mechanical pencil – 0.7 HB
Pen: Copic Multiliner SP .3 and .8
Paper: Canson Smooth Vellum Bristol Paper
Still continuing my Edward Gorey October Quote Monday theme. I know this is not a spooky one, but as soon as I read it, the image of the wanton was something I wanted to draw for this week's Quote Monday :) I hope you enjoy!
Hope you all have a wonderful week!
Thank you for reading/looking!
Thank you so much for your support and for viewing this post!
xo-Jane
For projects I'm currently working on, free PDF zines and printables, sketchbook pages, videos, & more support my work on Patreon! :)
www.patreon.com/sjanemills