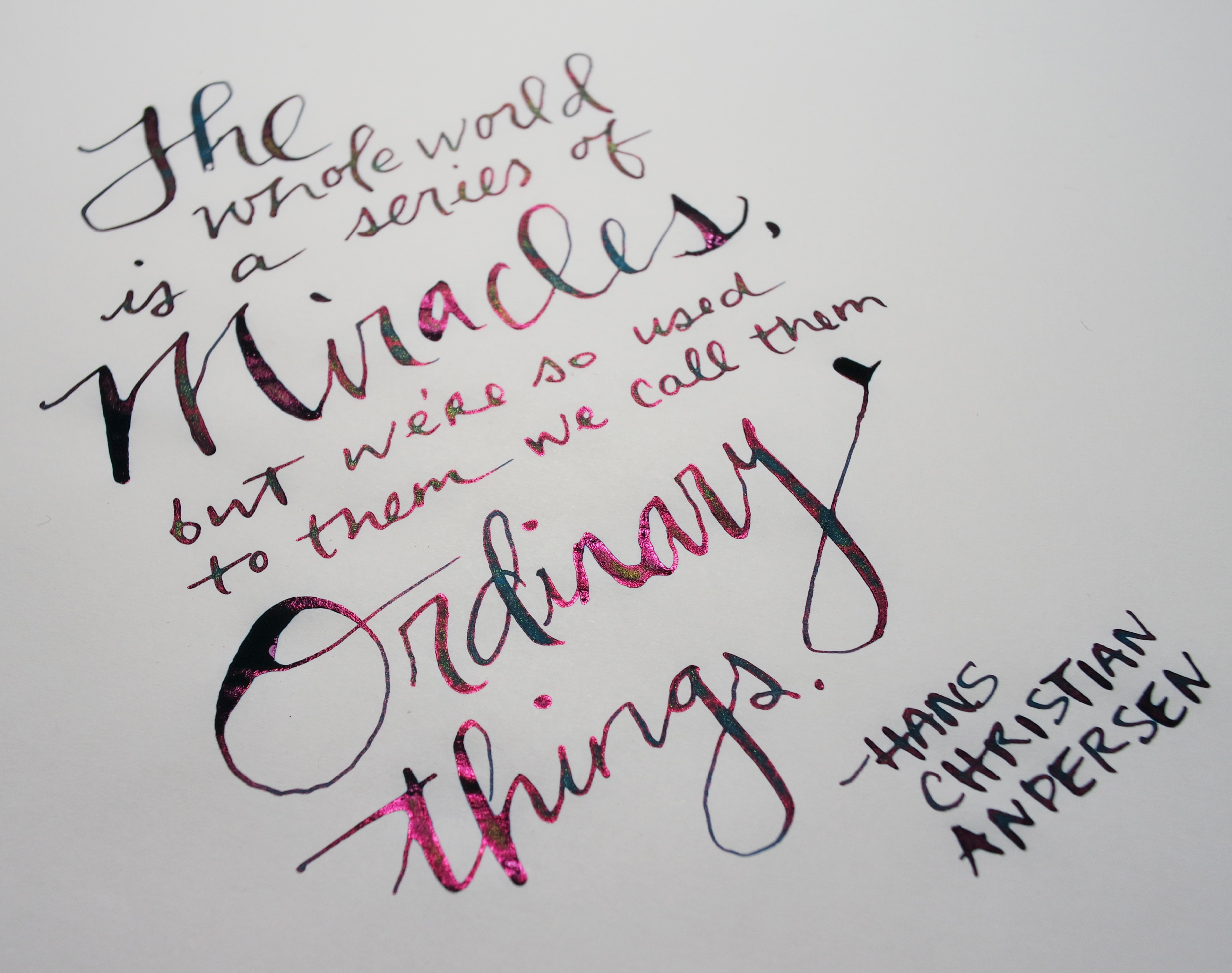 "The whole world is a series of miracles, but we're so used to them we call them ordinary things."
Hans Christian Andersen
J.Herbin Emerald of Chivor on Tomoe River Paper with Tachikawa Comic Nib G
I'm utilizing a reserve quote for today, plus I wanted to share the beautiful ink J.Herbin Emerald of Chivor. Been having some stress and personal struggle this weekend. All will fall into place, I know, but sometimes life overwhelms.
Thank you all for the support I have been receiving online and off. I wish you all a wonderful week!
Thank you for looking/reading!
Thank you so much for your support and for viewing this post!
xo-Jane
For projects I'm currently working on, free PDF zines and printables, sketchbook pages, videos, & more support my work on Patreon! :)
www.patreon.com/sjanemills