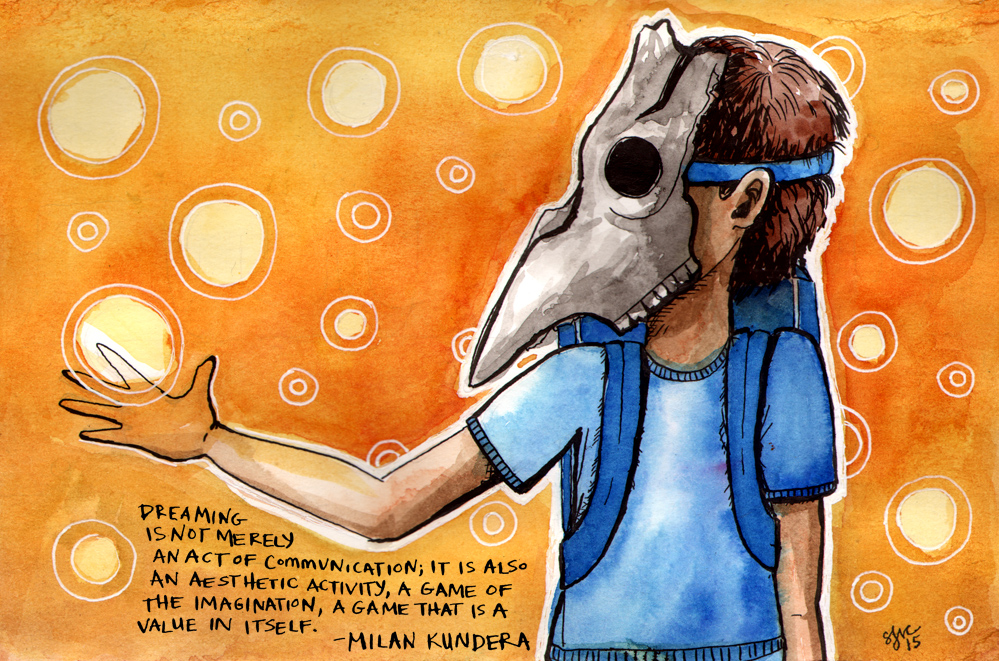 "Dreaming is not merely an act of communication; it is also an aesthetic activity, a game of the imagination, a game that is a value in itself."
― Milan Kundera, The Unbearable Lightness of Being
Pencil: Derwent Graphic Pencil 4H (for initial sketch)
Dip Pen Nib: Tachikawa Comic Pen Nib G Model
Ink: Platinum Carbon Black
Paper: Canson Watercolor paper 140lb, 300g – Cold Press
Watercolor: Holbein and QoR brand
+ Uni-ball Signo white gel pen
Happy Quote Monday! :) I have been staying busy with my work, InCoWriMo and my band. How are things in your world?
Don't forget about the Quote Monday Anniversary Giveaway!! This giveaway ends 11:59PM EST tomorrow (Tuesday)!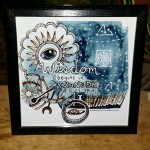 Thank you for reading/looking!
Thank you so much for your support and for viewing this post!
xo-Jane
For projects I'm currently working on, free PDF zines and printables, sketchbook pages, videos, & more support my work on Patreon! :)
www.patreon.com/sjanemills