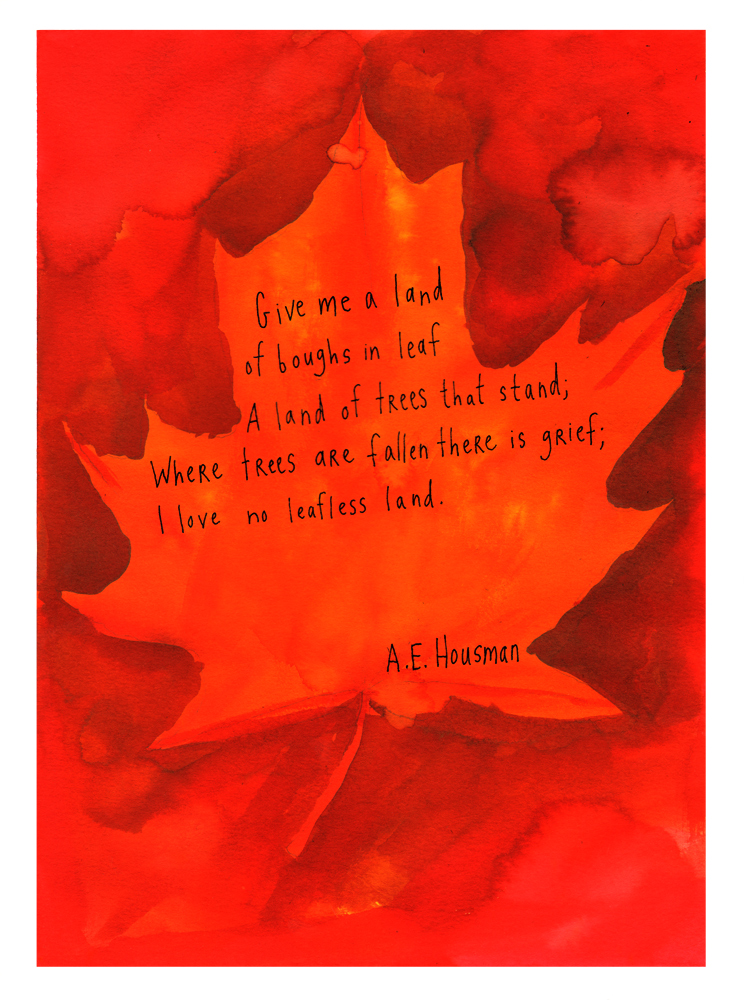 "Give me a land of boughs in leaf
A land of trees that stand;
Where trees are fallen there is grief;
I love no leafless land."
-A. E. Housman
More poem than quote. I would have had this up earlier, but I have a cold.
Thanks for looking!
Thank you so much for your support and for viewing this post!
xo-Jane
For projects I'm currently working on, free PDF zines and printables, sketchbook pages, videos, & more support my work on Patreon! :)
www.patreon.com/sjanemills