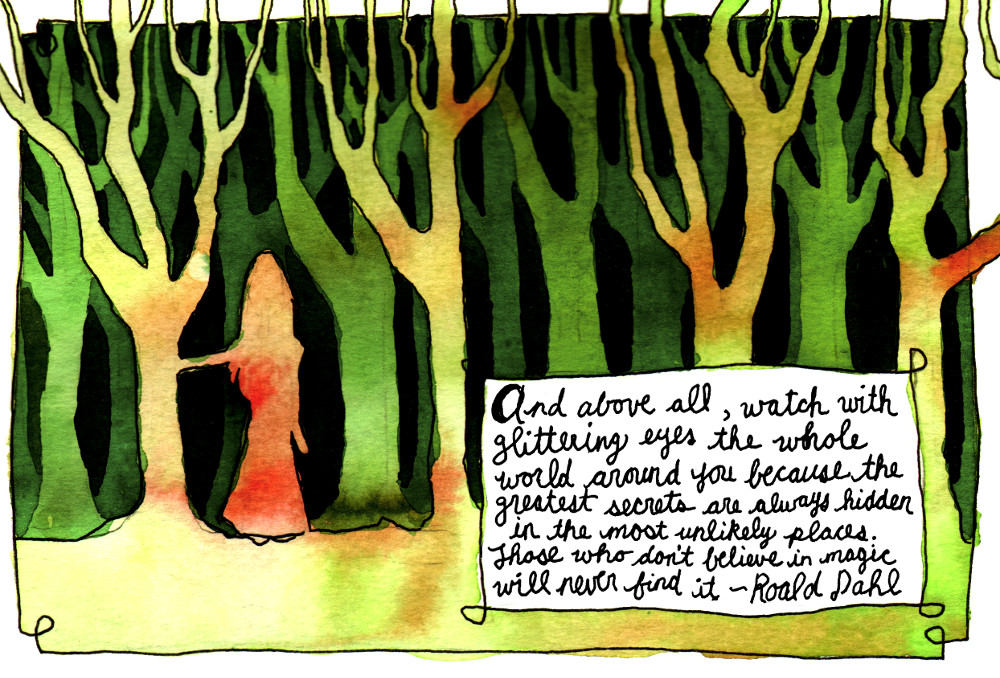 "And above all, watch with glittering eyes the whole world around you because the greatest secrets are always hidden in the most unlikely places. Those who don't believe in magic will never find it."― Roald Dahl
Trying out a new watercolor technique (painting negative space). A little tricky, but fun!
Pencil, Lamy Vista fountain pen, Platinum Carbon Black ink, Ecoline watercolor
Available as a print, note card and postcard here
Thank you so much for your support and for viewing this post!
xo-Jane
For projects I'm currently working on, free PDF zines and printables, sketchbook pages, videos, & more support my work on Patreon! :)
www.patreon.com/sjanemills