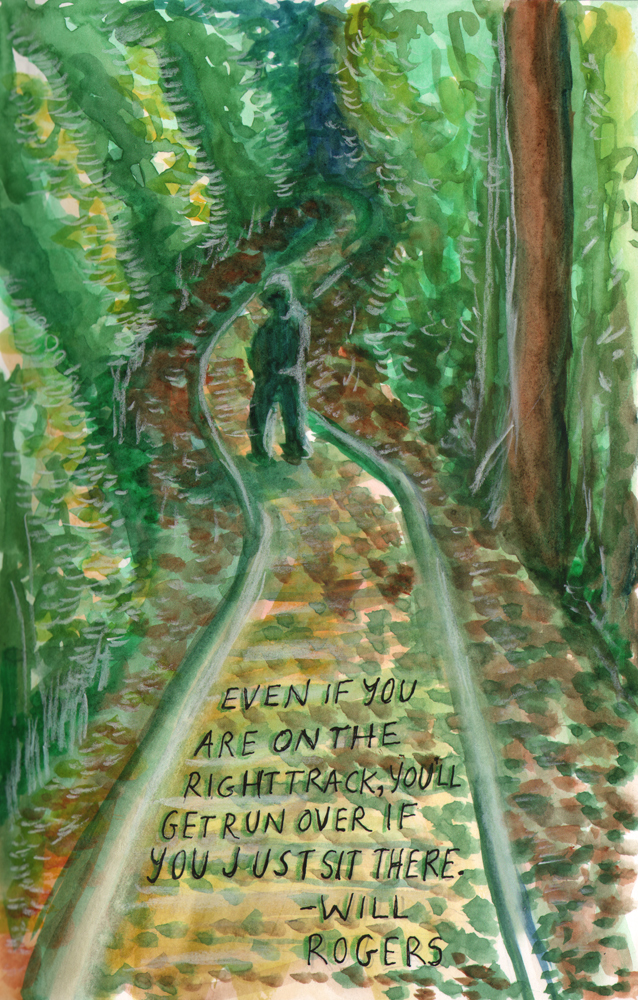 "Even if you are on the right track, you'll get run over if you just sit there." ― Will Rogers
In my new Stillman and Birn Sketchbook, Zeta series, watercolor, colored pencil, pen.
There will probably no quote Monday next week, as I will be on vacation! Woo-hoo! ;) Expect fun photos this week :) Enjoy your week and thank you for looking/reading! :)
Thank you so much for your support and for viewing this post!
xo-Jane
For projects I'm currently working on, free PDF zines and printables, sketchbook pages, videos, & more support my work on Patreon! :)
www.patreon.com/sjanemills