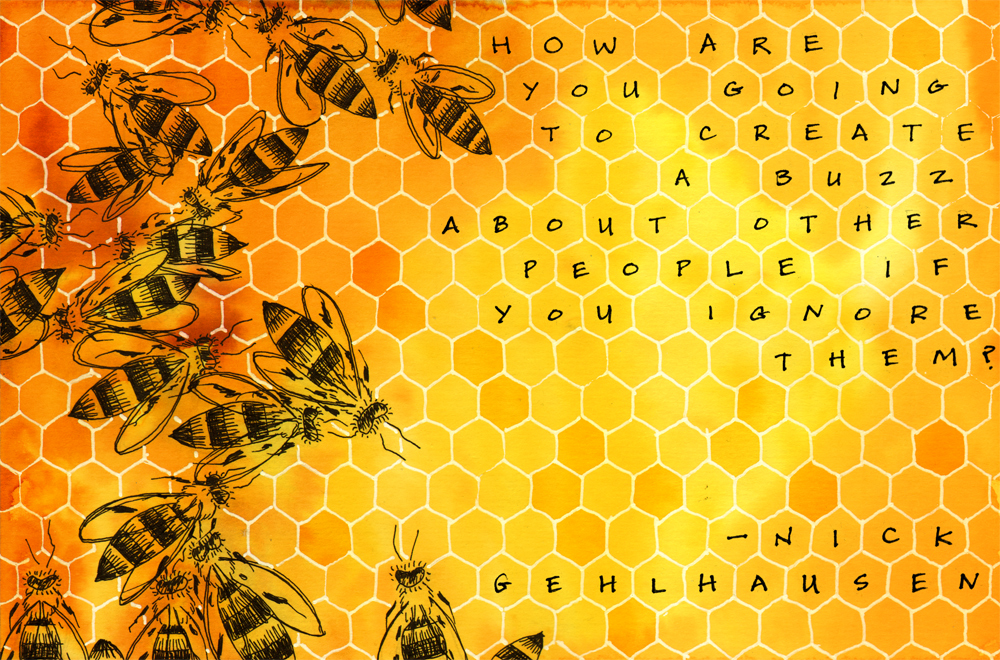 "How are you going to create a buzz about other people if you ignore them?" – Nick Gehlhausen
I had a conversation with my artist friend, Nick, the other day and we were talking about my Quote Mondays and brought up a good point that everyone quotes the famous, but maybe we should quote whom we know now, in the present. This was a quote from him in our conversation. Something to think about.
Check out Nick's RedBubble Portfolio here: www.redbubble.com/people/gehlhausenn/portfolio
Pencil, Ink, Watercolor, white gel pen
Thank you for reading/looking!
Thank you so much for your support and for viewing this post!
xo-Jane
For projects I'm currently working on, free PDF zines and printables, sketchbook pages, videos, & more support my work on Patreon! :)
www.patreon.com/sjanemills