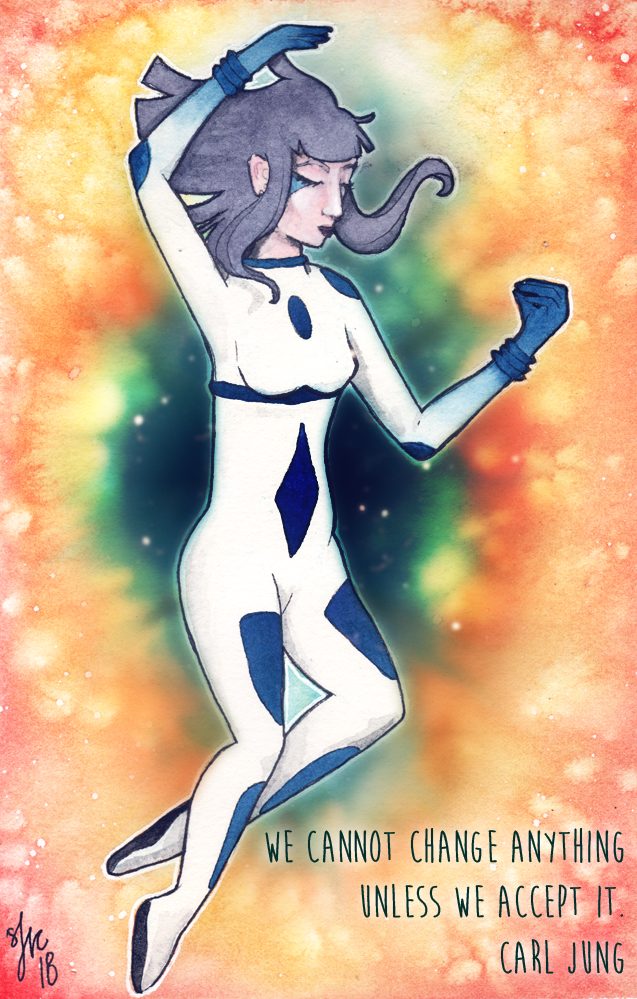 "We cannot change anything unless we accept it."
-Carl Jung (Modern Man in Search of a Soul)
Paper:Arches Watercolor Paper 300gsm Cold Press
Paint: Daniel Smith Watercolor
Pen: Ohto Graphic Liners, Uniball Signo White Gel Pen
Brushes: Protege 512 Flat (3/4″), Princeton 8 round, Loew-Cornell 3 round +others
Masking Fluid: Lukas
+quote added in Photoshop
+Photoshop adjustments
Happy Quote Monday!
I have a lot of tabling and workshops coming up in the next few months! Keep up to date on events and workshops I will be doing via my Facebook page (like and follow!)!
Have a wonderful week!! :)
Thank you so much for your support and for viewing this post!
xo-Jane
For projects I'm currently working on, free PDF zines and printables, sketchbook pages, videos, & more support my work on Patreon! :)
www.patreon.com/sjanemills