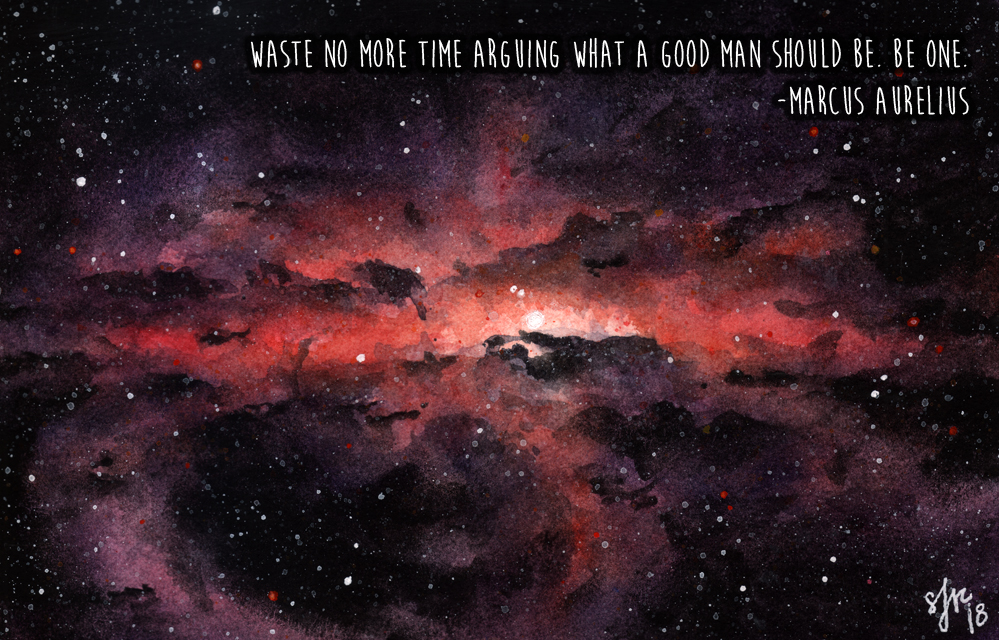 "Waste no more time arguing what a good man should be. Be one."
Μηκέθ᾽ ὅλως περὶ τοῦ οἷόν τινα εἶναι τὸν ἀγαθὸν ἄνδρα διαλέγεσθαι, ἀλλὰ εἶναι τοιοῦτον.
-Marcus Aurelius (Book X of Meditations)
Paper: Arches Watercolor Paper 300gsm Cold Press
Paint: Daniel Smith Watercolor and Holbein Gouache
Pen: Uniball Signo White Gel Pen
Brushes: Protege 512 Flat (3/4″), Princeton 8 round, Loew-Cornell 3 round +others
+quote added in Photoshop
+minor Photoshop level adjustments
This painting can be purchased on various items like bags, cases, etc. here!
Happy Quote Monday!
No Quote Monday next week! The desert is calling me again, I will be in New Mexico. :) Reminder that my ASTROgirl and ASTROViV work will be featured at the Harrison Center for the Month of April. Here is the Facebook invite to the event: https://www.facebook.com/events/228641081032099/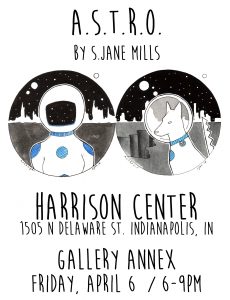 Have a wonderful couple of weeks!! :)
Thank you so much for your support and for viewing this post!
xo-Jane
For projects I'm currently working on, free PDF zines and printables, sketchbook pages, videos, & more support my work on Patreon! :)
www.patreon.com/sjanemills