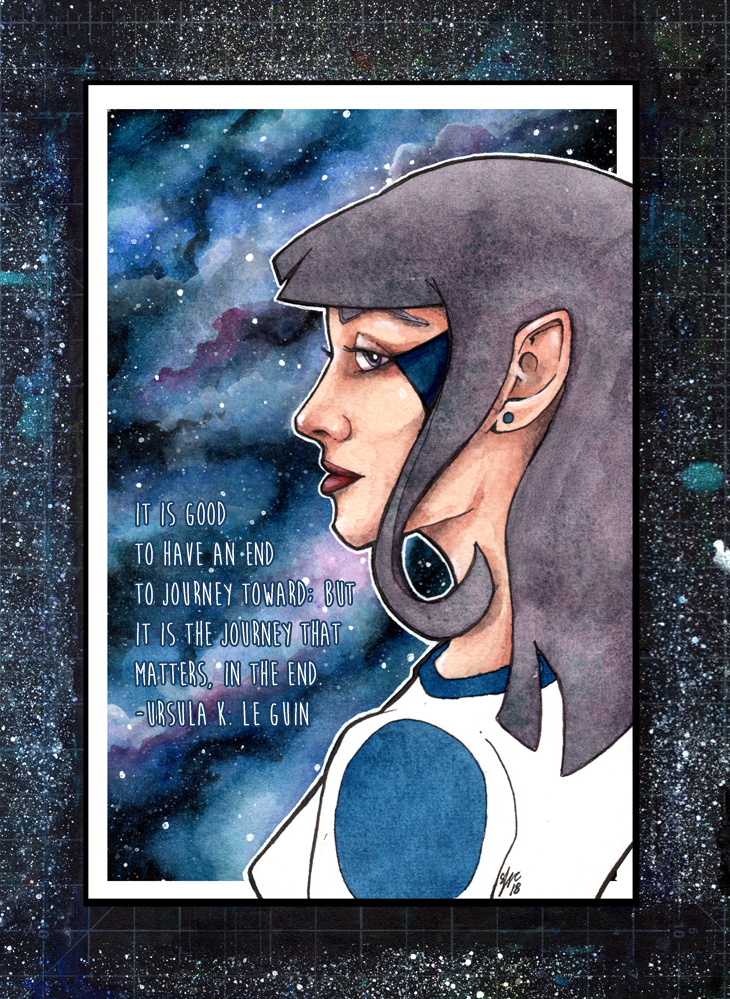 "It is good to have an end to journey toward; but it is the journey that matters, in the end." ― Ursula K. Le Guin, The Left Hand of Darkness
Paper:Arches Watercolor Paper 300gsm Cold Press
Paint: Daniel Smith Watercolor and Holbein Gouache
Pen: Ohto Graphic Liners, Uniball Signo White Gel Pen
Brushes: Protege 512 Flat (3/4″), Princeton 8 round, Loew-Cornell 3 round +others
Masking Fluid: Lukas
+quote added in Photoshop
+minor Photoshop level adjustments
This painting can be purchased on various items like bags, cases, etc. here!
Happy Quote Monday!
Gearing up for Three Hole Punch! Zines, Art and Live Music! I've been making and printing new zines and art! If you're in Indy, stop by and say hi!!
Have a wonderful week!! :)
Thank you so much for your support and for viewing this post!
xo-Jane
For projects I'm currently working on, free PDF zines and printables, sketchbook pages, videos, & more support my work on Patreon! :)
www.patreon.com/sjanemills