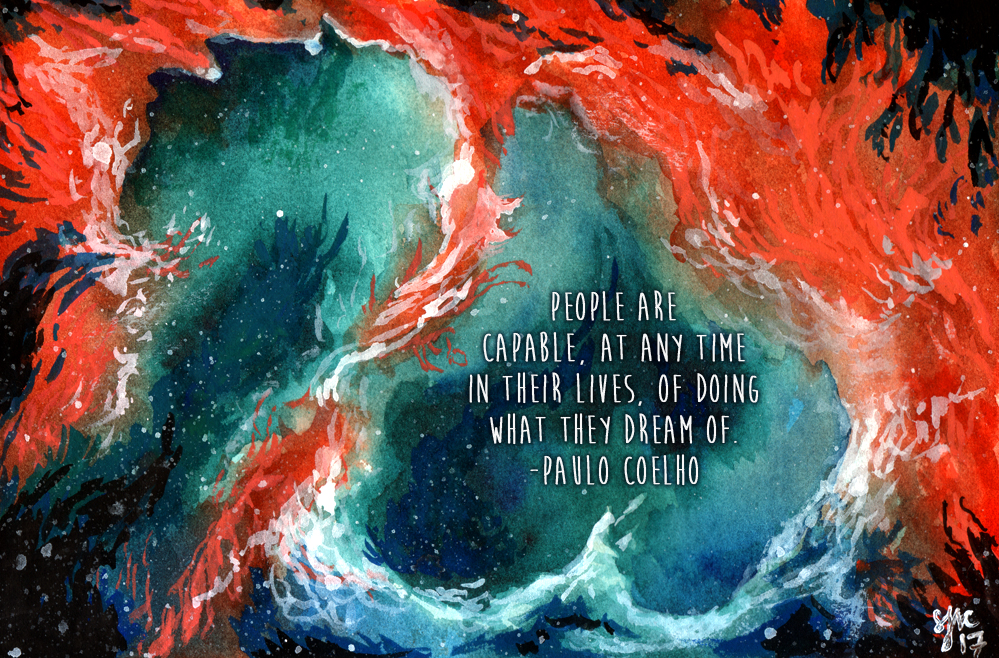 "People are capable, at any time in their lives, of doing what they dream of."
― Paulo Coelho (The Alchemist)
Paper: Arches Watercolor Paper 300gsm Cold Press
Paint: Daniel Smith Watercolor, Holbein Gouache
Brushes: Protege 512 Flat, MyArtscape 5 round
+quote added in Photoshop
+minor Photoshop level adjustments
Happy Quote Monday, friends!
This nebula painting was inspired by IC1848, also known as the Soul Nebula (in infrared).
Still pretty busy! Taking some time away from social media in the next couple weeks so that I can focus on ASTROgirl! The only thing I'll be doing daily is posting Inktober and Drawlloween goodness on on my Instagram @ivory_ocean. Hope you have a wonderful week! :D
Thank you so much for your support and for viewing this post!
xo-Jane
For projects I'm currently working on, free PDF zines and printables, sketchbook pages, videos, & more support my work on Patreon! :)
www.patreon.com/sjanemills