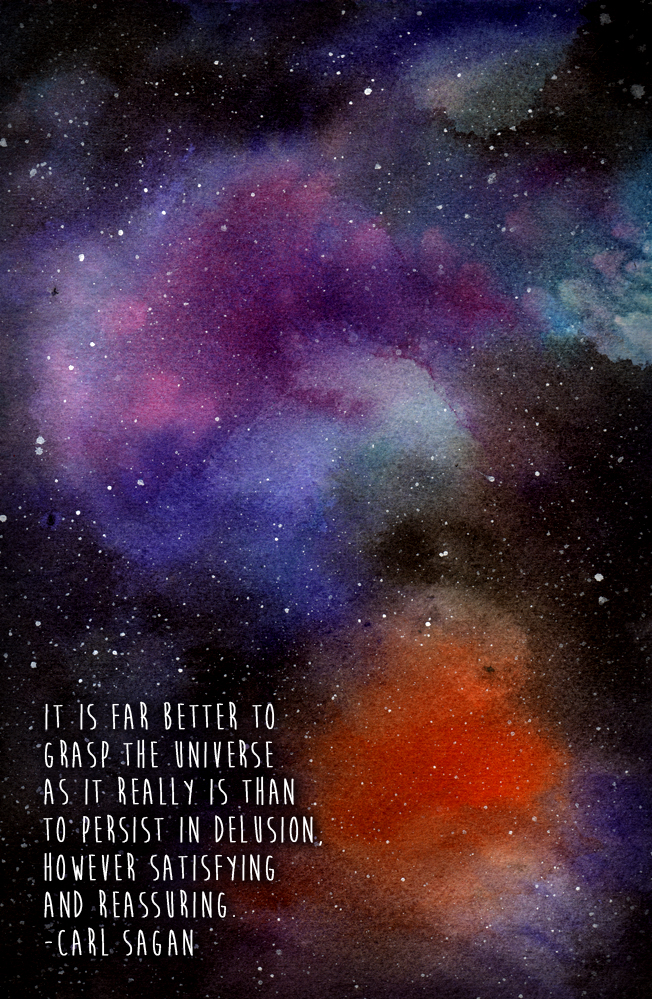 "It is far better to grasp the Universe as it really is than to persist in delusion, however satisfying and reassuring"
― Carl Sagan (The Demon-Haunted World: Science as a Candle in the Dark)
Paper: Arches Watercolor Paper 300gsm Cold Press
Paint: Daniel Smith Watercolor, Holbein Gouache
Brushes: Protege 512 Flat, MyArtscape 5 round
+quote added in Photoshop
+minor Photoshop level adjustments
Happy Quote Monday, friends!
Busy, busy, busy! I'm trying my best to get my comic ASTROgirl Chapter 1 out by the end of October! :O
Plus, check up on my Instagram @ivory_ocean for Inktober and Drawlloween goodness :D
Thank you so much for your support and for viewing this post!
xo-Jane
For projects I'm currently working on, free PDF zines and printables, sketchbook pages, videos, & more support my work on Patreon! :)
www.patreon.com/sjanemills