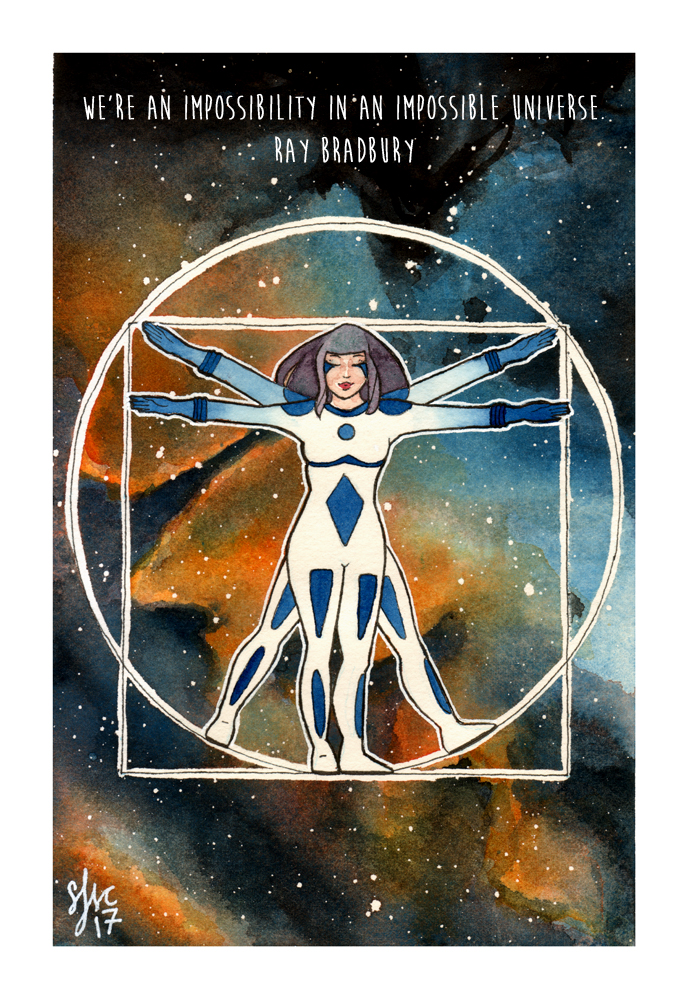 "We're an impossibility in an impossible universe."
-Ray Bradbury (PBS interview with Maya Angelou, 1975)
Paper: Arches Watercolor Paper 300gsm Cold Press
Paint: Daniel Smith Watercolor, Holbein Gouache
Brushes: Protege 512 Flat, MyArtscape 5 round,
Other: Winsor Newton Masking Fluid, Uniball Signo white gel pen
+quote added in Photoshop
+minor Photoshop level adjustments
Happy Quote Monday, friends!
This nebula painting was inspired by M16, also known as the Eagle Nebula.
Been playing catch-up with my comic, ASTROgirl, 2 pages of Chapter 1 inked and colored! Keep updated by following my art Facebook page: www.facebook.com/sjanemills :) Thanks!!
Have a wonderful week!
Thank you so much for your support and for viewing this post!
xo-Jane
For projects I'm currently working on, free PDF zines and printables, sketchbook pages, videos, & more support my work on Patreon! :)
www.patreon.com/sjanemills