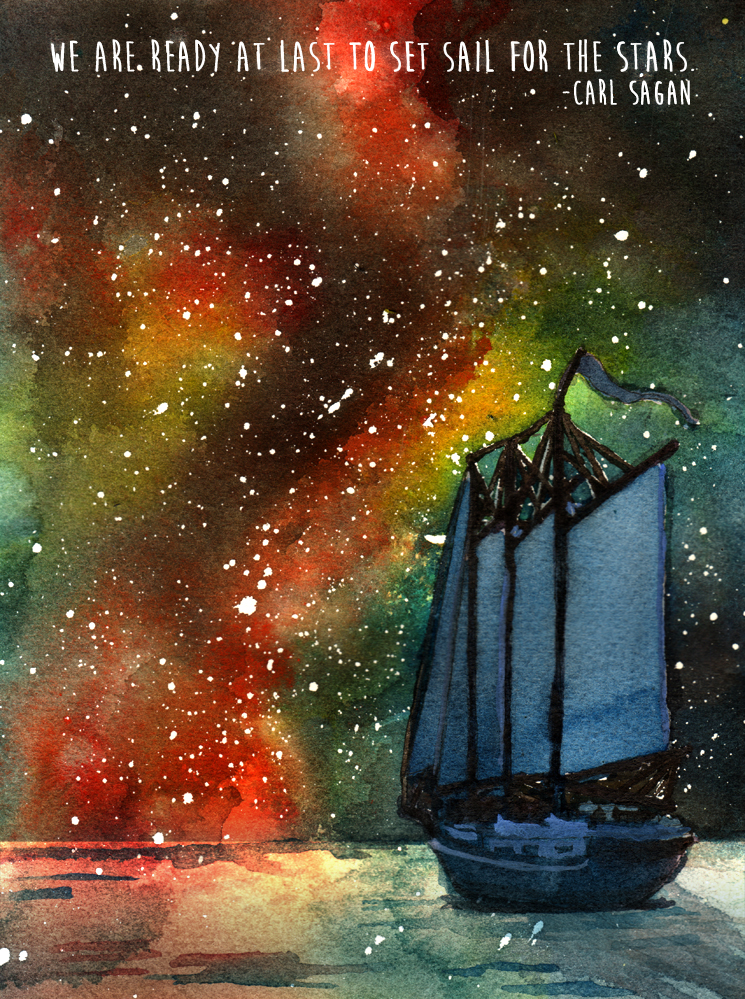 "We are ready at last to set sail for the stars."
-Carl Sagan (Cosmos)
Paper: Arches Watercolor Paper 300gsm Cold Press
Paint: Daniel Smith watercolor and Holbein Gouache
Brushes: Protege 512 Flat Brush
Other: Winsor and Newton Masking Fluid
+quote added in Photoshop
+minor Photoshop level adjustments
Happy Quote Monday, friends!
I'm re-reading Cosmos by Carl Sagan and decided to do a little 3 part Quote Monday. This is part 3, here is part 1 and part 2.
Here's the full quote, one of my favorites:
"Exploration is in our nature. We began as wanderers, and we are wanderers still. We have lingered long enough on the shores of the cosmic ocean. We are ready at last to set sail for the stars."
Wishing you a creative week!
Thank you so much for your support and for viewing this post!
xo-Jane
For projects I'm currently working on, free PDF zines and printables, sketchbook pages, videos, & more support my work on Patreon! :)
www.patreon.com/sjanemills