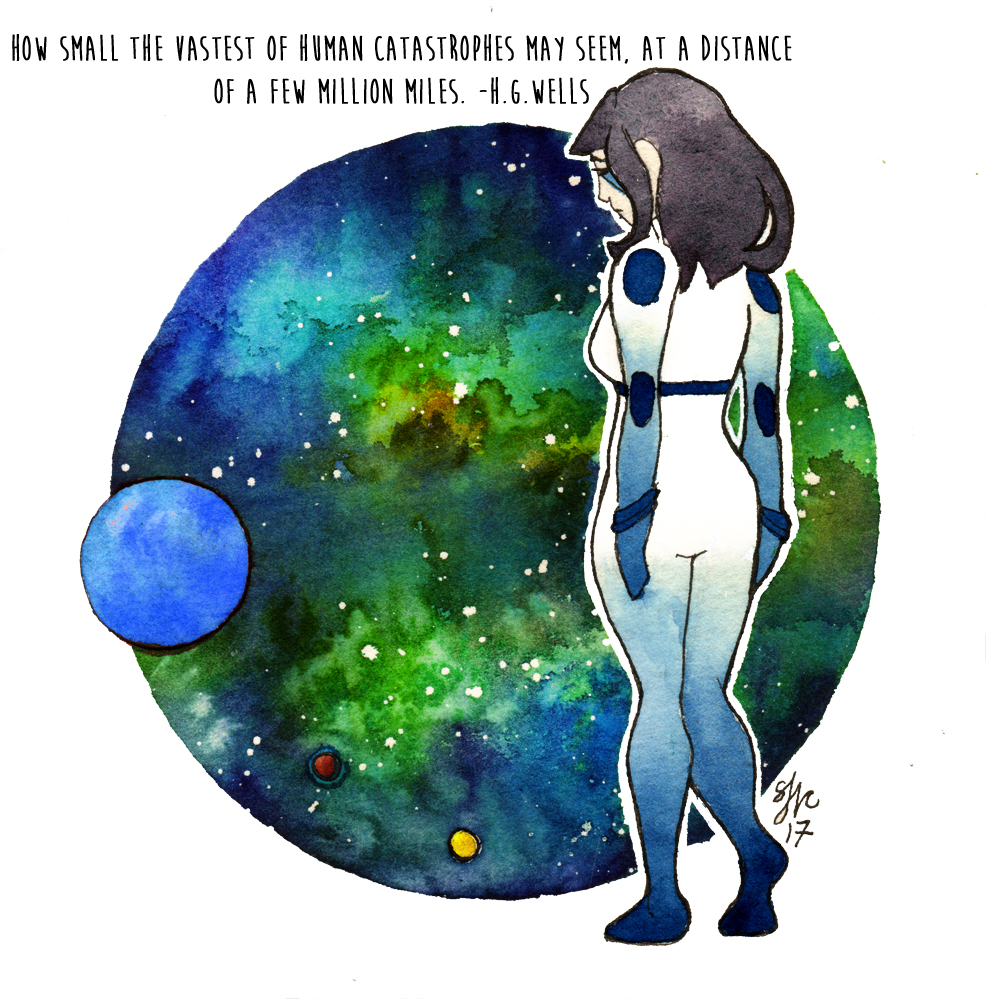 "How small the vastest of human catastrophes may seem, at a distance of a few million miles." – H.G. Wells (The Star http://commapress.co.uk/resources/online-short-stories/the-star-h.g.-wells/)
Paper: Arches Watercolor Paper 300gsm Cold Press
Paint: Daniel Smith and Holbein
Brushes: Protege 512 Flat Brush
Other: Bombay white India ink diluted, Winsor and Newton Masking Fluid
+quote added in Photoshop
+minor Photoshop level adjustments
Happy Quote Monday, friends!
Another busy week! Chapter 1 of A.S.T.R.O.girl is penciled! Page 1 of The Ancients is completed (will post to it's page later this week), and getting back on track with The Enchantment (cover posted yesterday!).
Also, my shop is back up with Rebel Doll Zine #10 available, and Ad Astra Zine is online for free here: Ad Astra :)
Wishing you all a great and productive week!
Thank you so much for your support and for viewing this post!
For projects I'm currently working on, free PDF zines and printables, sketchbook pages, videos, & more support my work on Patreon! :)
www.patreon.com/sjanemills