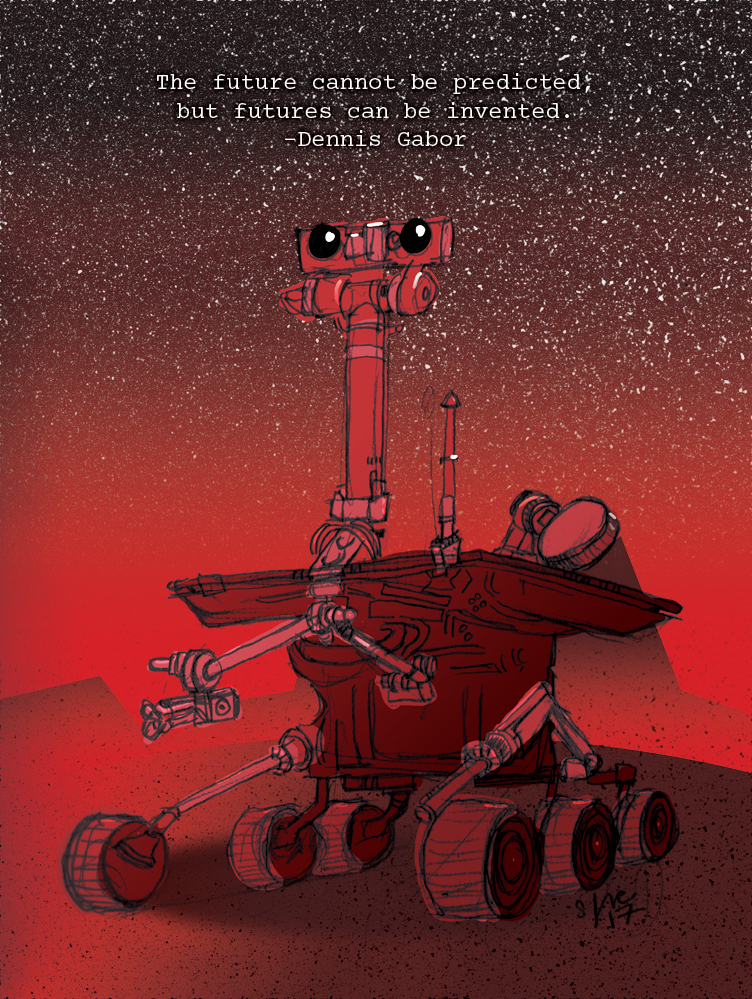 "The future cannot be predicted, but futures can be invented."
-Dennis Gabor (Inventing the Future)
Happy Quote Monday, friends!
Today's Quote Monday is an drawing of one of the Mars Rovers, Spirit or MER-A, which looks like Opportunity or MER-B since they are twin robots ;D
Spirit  landed on the surface of Mars on July 4th, 2004 and ended it's mission on May 25, 2011 due to being stuck in a sand trap. Opportunity is still gathering data, though!
This week was a bit of an experiment. This piece almost all digital, done in Photoshop (even the star field), aside from the original sketch done in pencil. This was a fun experiment, but I think I'll stick to watercolor! ;) It's always good to change it up every now and then! It freshens up the creative juices in your brain :)
I wish you all a great and creative week! Thank you so much for your support and for viewing this post!
For projects I'm currently working on, free PDF zines and printables, sketchbook pages, videos, & more support my work on Patreon! :)
www.patreon.com/sjanemills