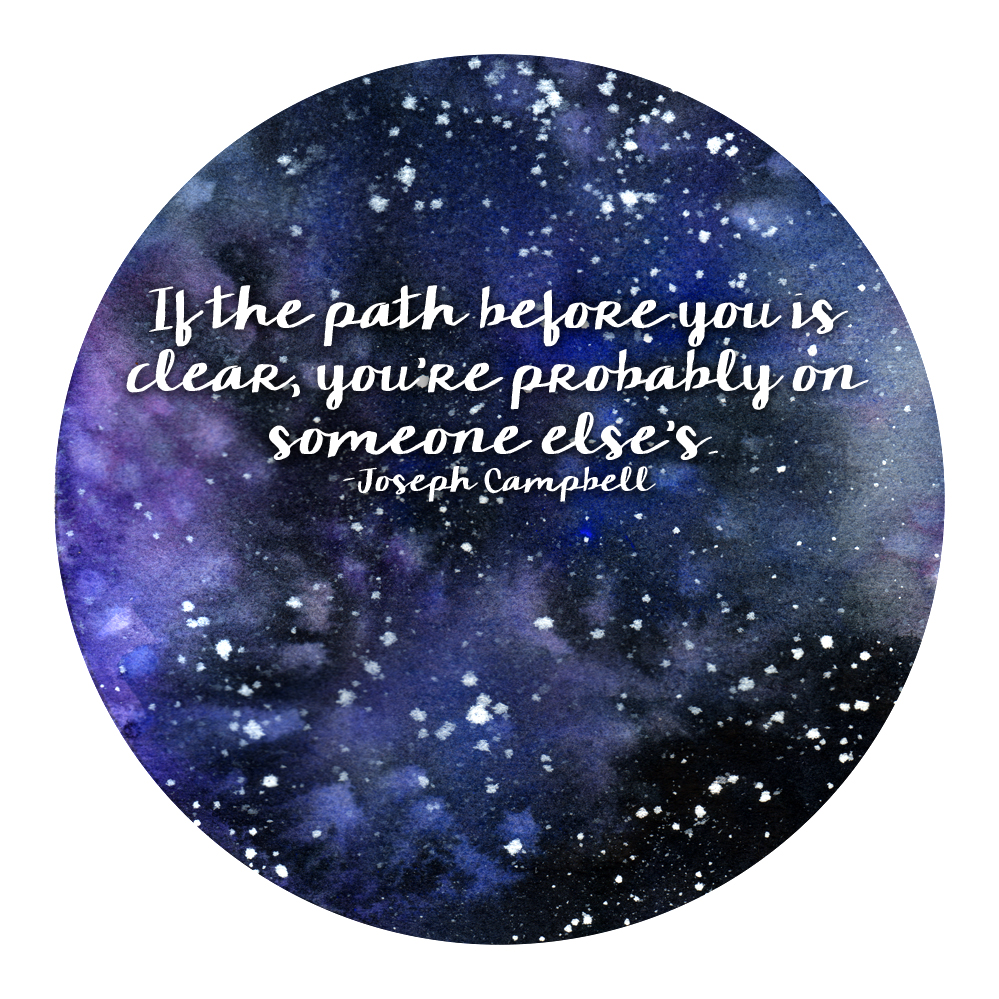 "If the path before you is clear, you're probably on someone else's."
-Joseph Campbell
Paper: Fluid Watercolor Paper 300gsm Cold Press
Paint: Daniel Smith and Holbein
Brushes: MyArtscape
Other: Bombay white India ink diluted
+quote added in Photoshop
+minor Photoshop level adjustments
Happy Quote Monday!
Gluestick fest (Indianapolis' Zine fest) is coming up quickly, so my time has been a bit limited! So apologies for the 'simple' Quote Monday this week! I'm really excited to be a part of this event. I'm definitely learning a lot about making big events happen!!
Also, the Kickstarter for the Dirty Diamonds Comic Anthology is still going on! Here's the Link if you would like to back the Kickstarter: https://www.kickstarter.com/projects/dirtydiamonds/dirty-diamonds-8-sex-an-all-girl-comic-anthology
I wish you all a great and productive week! Thank you so much for your support and for viewing this post!
For projects I'm currently working on, free PDF zines and printables, sketchbook pages, videos, & more support my work on Patreon! :)
www.patreon.com/sjanemills