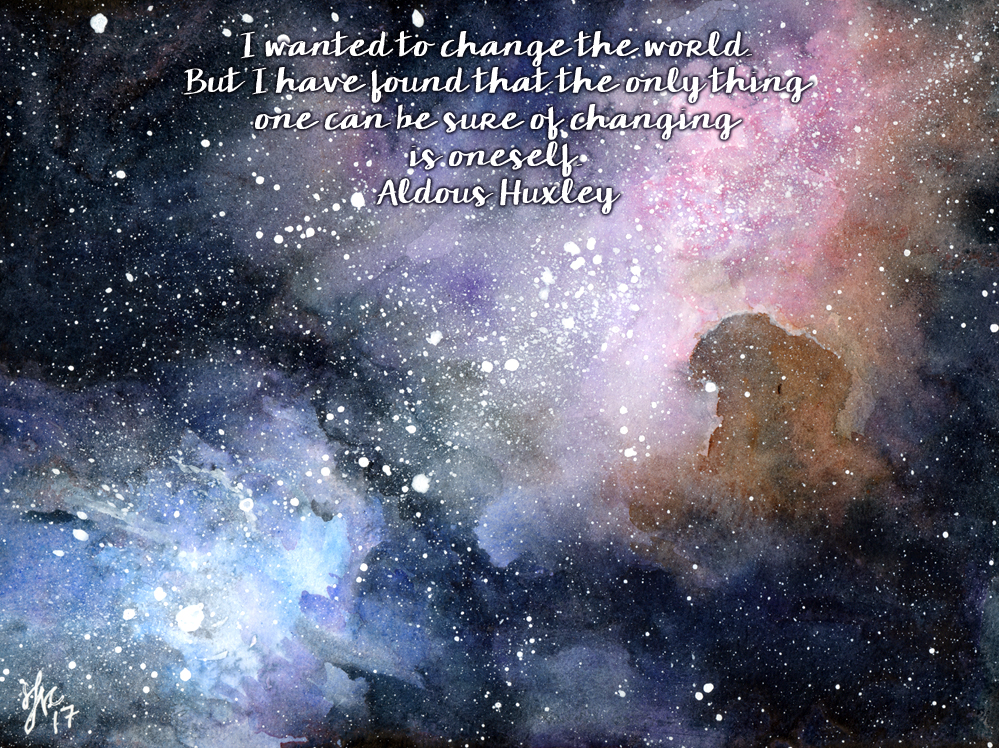 "I wanted to change the world. But I have found that the only thing one can be sure of changing is oneself." ― Aldous Huxley, Point Counter Point
Paper: Fluid Watercolor Paper 300gsm Cold Press
Paint: Daniel Smith and Holbein
Brushes: MyArtscape
Other: Bombay white India ink diluted
+quote added in Photoshop
+minor Photoshop level adjustments
Happy Quote Monday!
Some days, I just want to paint galaxies all day. Yesterday was one of those days! :)
I'm very excited to inform you that I will be included in a published work called Dirty Diamonds and their Kickstarter has launched today! Follow @dirtydiamondsyo on Twitter for the announcement! Here's the Link! https://www.kickstarter.com/projects/dirtydiamonds/dirty-diamonds-8-sex-an-all-girl-comic-anthology
Dirty Diamonds is an all female anthology of comics and I will have a 3 page comic within! Here is the cover with a list of contributors: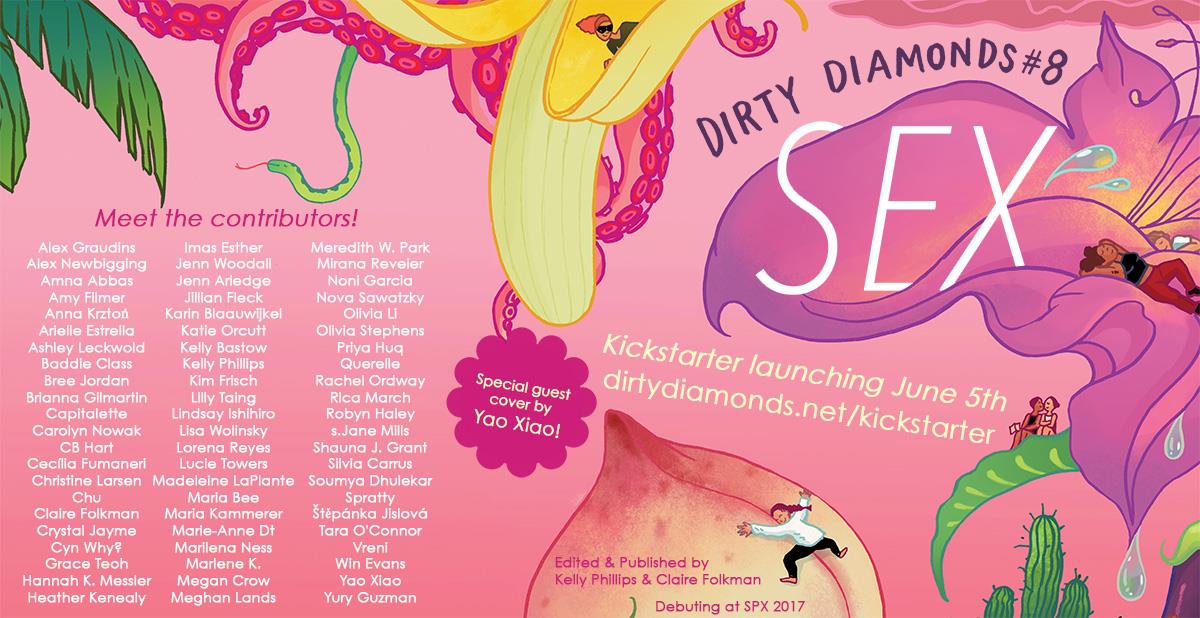 I'm very excited and I hope you will help fund it because there are many wonderful artists involved!
I wish you all a great and productive week! Thank you so much for your support and for viewing this post!
For projects I'm currently working on, free PDF zines and printables, sketchbook pages, videos, & more support my work on Patreon! :)
www.patreon.com/sjanemills