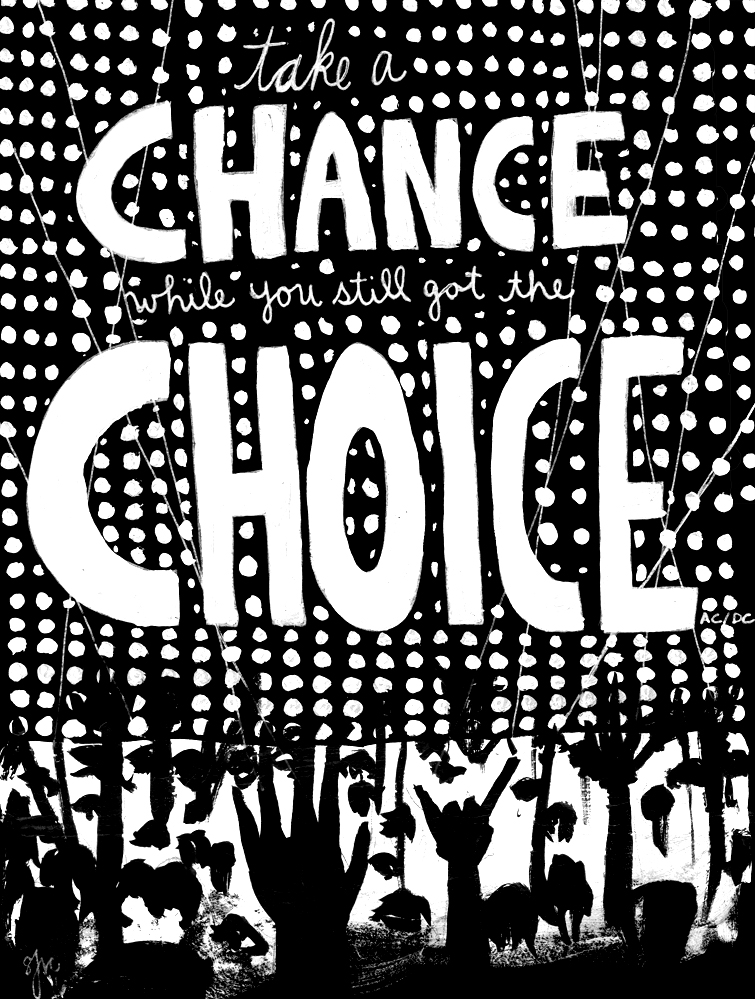 "Take a chance while you still got the choice"
-AC/DC (Rock-n-roll damnation, Powerage)
Paper: Sax Black Sketch Book
Pens: Uni-ball Signo white gel pen and Pentel Color Brush Pen (black)
Brushes: MyArtscape
Ink: Deleter White Ink
Hello friends and Happy Quote Monday! I've been back from my vacation since last week Thursday eve! This lyric has been resonating with me for quite some time.
A subtle reminder to take risks and chances in whatever you do, while you can still do it! For me personally, this has been taking risks with my artwork and music!
What is your life motto at the moment?
Thank you for looking/reading! :)
Thank you so much for your support and for viewing this post!
xo-Jane
For projects I'm currently working on, free PDF zines and printables, sketchbook pages, videos, & more support my work on Patreon! :)
www.patreon.com/sjanemills