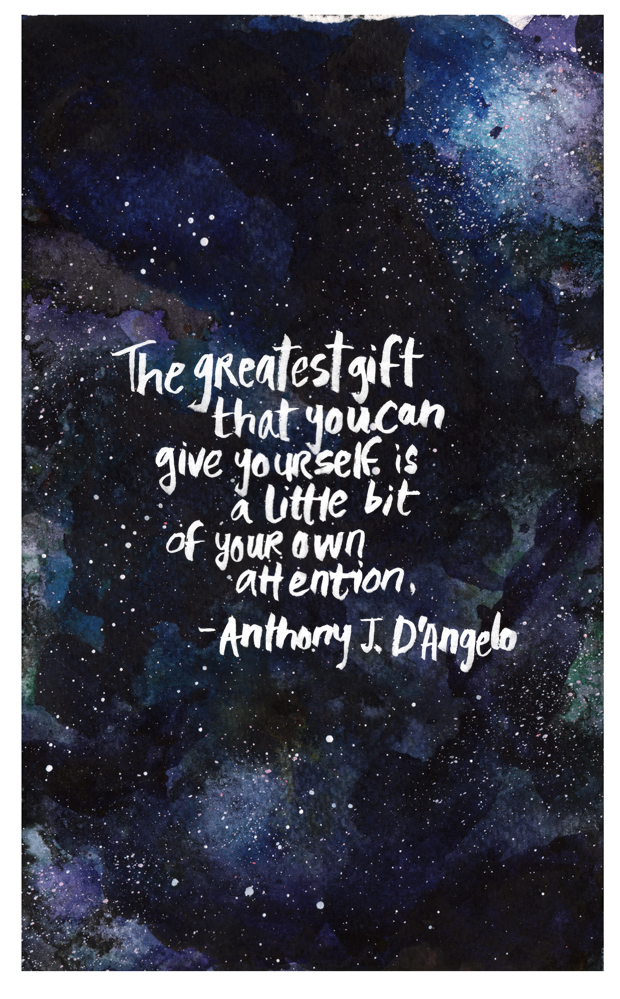 "The greatest gift that you can give yourself is a little bit of your own attention."
― Anthony J. D'Angelo
Paper: Fabriano 300gsm Cold Press
Watercolor: QoR, Holbein, and Daniel Smith
Pen: Kuretake No. 8 Fountain Brush Pen (inverted to white in PS)
Happy Quote Monday, friends!
Quote Mondays will be on a bit of hiatus until October 10! I've taken on a few new projects and have a few in process that I hope to finish before I head out to New Mexico at the end of the month. I hope to get a few reviews in before the NM trip, but not promising anything because my Bullet Journal is filled :) I'll still be updating my Twitter and Instagram, so feel free to add me there :D
I wish you all a wonderful week!!
Thank you so much for reading/looking!
Thank you so much for your support and for viewing this post!
xo-Jane
For projects I'm currently working on, free PDF zines and printables, sketchbook pages, videos, & more support my work on Patreon! :)
www.patreon.com/sjanemills