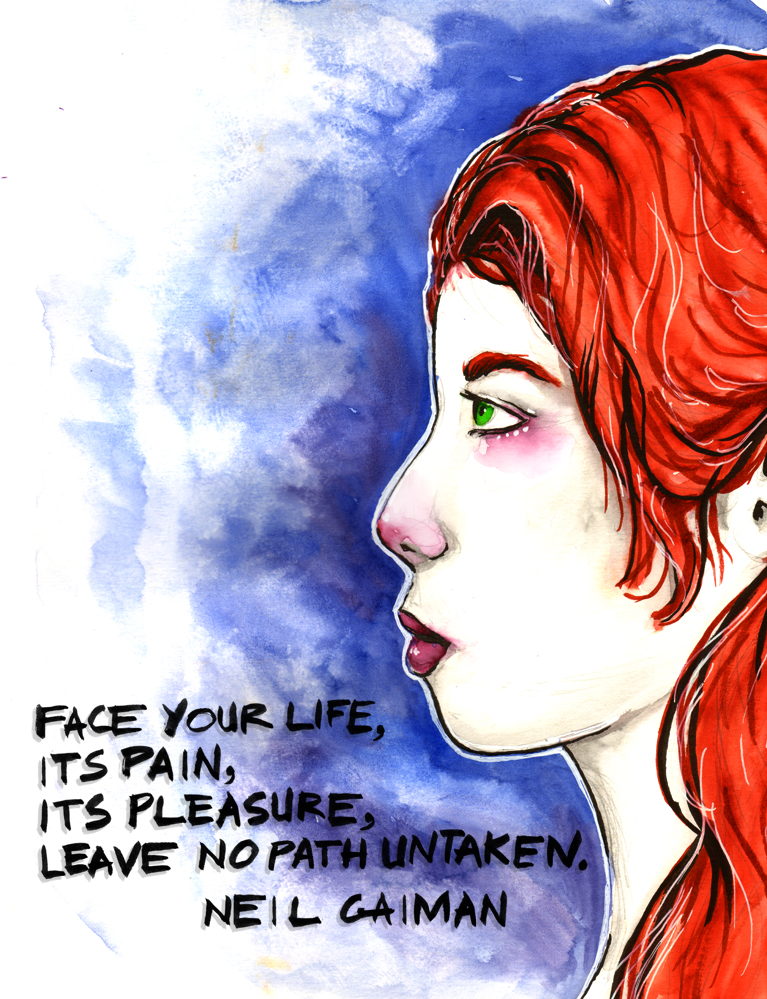 "Face your life, its pain, its pleasure, leave no path untaken."
― Neil Gaiman, The Graveyard Book
Pencil: Tombow Mono 2H
Pens: Kuretake Zig Clean Color Real Brushes and Kuretake No. 8 Fountain Brush Pen (DP150-8B)
Watercolor: Schmincke
Pentel Waterbrush
+ Uniball Signo White gel pen
Yesterday was a hard art day. I had no motivation to create anything and was tired from my band having a show the night before. Every artist has their 'bad' days. I know the feelings will pass, as they always do. Even when I have these struggles, I still try to create, even if it's not my best. I guess this is just a little reminder to all other artists out there to keep at it, even if you think it is not that great. Greater things will come.
Thank you for looking/reading and I wish you all a wonderful week!
Thank you so much for your support and for viewing this post!
xo-Jane
For projects I'm currently working on, free PDF zines and printables, sketchbook pages, videos, & more support my work on Patreon! :)
www.patreon.com/sjanemills