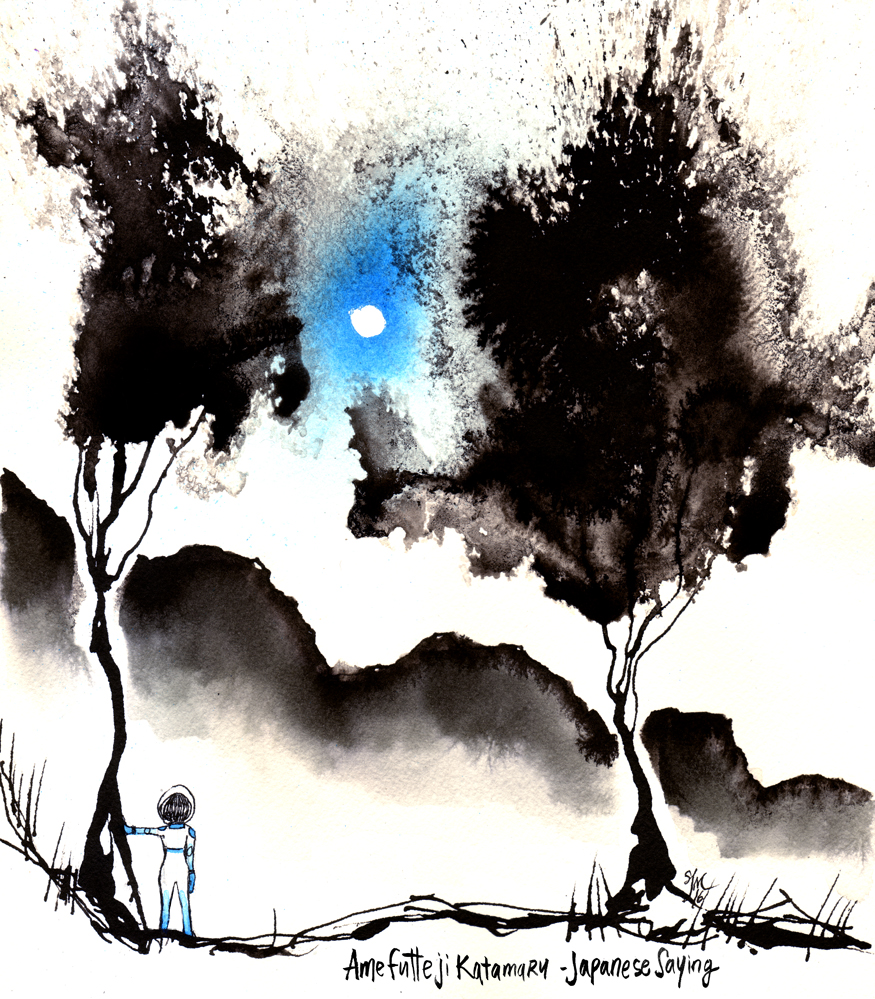 Ame futte ji katamaru – Japanese Saying
After the rain, earth hardens.
Pencil: Tombow Mono 100 2H
Inks: Higgins Waterproof Black India Ink, Faber Castell Stone Grey, Dr.Ph.Martin's Bombay Ink in blue, Deleter White Ink
Paper: Fabriano 300gsm Cold Press
Nib: Deleter Mapping Nib
Brush: Royal and Langnickel
+Spray bottle
(Adjustments in Photoshop)
Happy Quote Monday, friends! Been dreaming about traveling to Japan, time to save up! ;D Wishing you all a great week!
What is your dream travel vacation?
Thank you for reading/looking!
The Process Photos of this piece is available to my +$3 Patrons! Click here to go to my Patreon Page!
Thank you so much for your support and for viewing this post!
xo-Jane
For projects I'm currently working on, free PDF zines and printables, sketchbook pages, videos, & more support my work on Patreon! :)
www.patreon.com/sjanemills