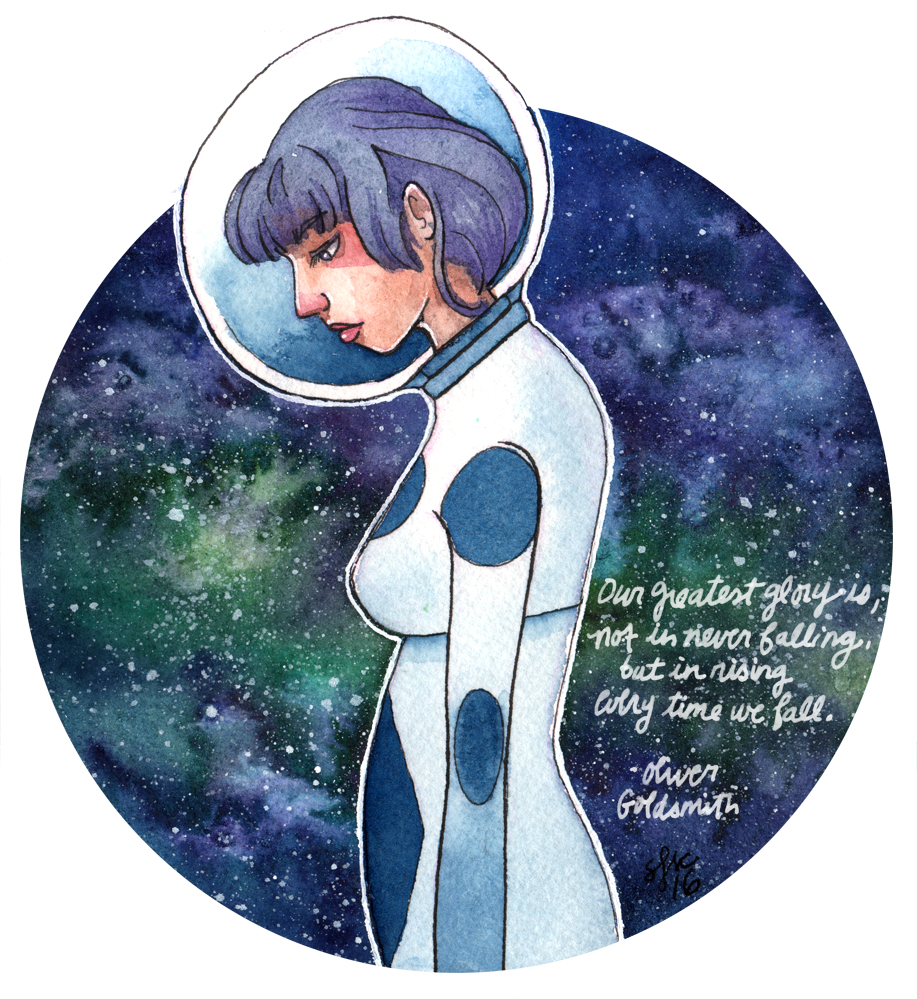 "Our greatest glory is, not in never falling, but in rising every time we fall." – Oliver Goldsmith (The Citizen of the World)
Pencil: Kuru Toga with Color Eno Lead in pink
Paper: Arches 300gsm Cold Press
Pens: Ohto Graphic Liner .005 and .03
Watercolor: QoR, Holbein, and Daniel Smith
Brushes: MyArtscape
Masking fluid: Lukas Masking fluid
+ Uniball Signo white gel pen and White Gelly Roll
(quote handwritten with a Lamy Al-Star (bold nib) and scanned into artwork)
Happy Quote Monday! I have been going through a rough week with the height of it being bit by the neighbor's dog yesterday! It wasn't the dog's fault, she was acting on instinct because she got her leg caught in part of our fence and I was trying to help her get it out. It was an incredibly stressful moment! Also, don't worry, dog is fine and no skin was broken, just a sore bruised left hand, I will be okay. This quote has really gotten me through!
This week will be better, I know it :) Wishing you all a wonderful week!
Thank you for reading/looking!
Thank you so much for your support and for viewing this post!
xo-Jane
For projects I'm currently working on, free PDF zines and printables, sketchbook pages, videos, & more support my work on Patreon! :)
www.patreon.com/sjanemills