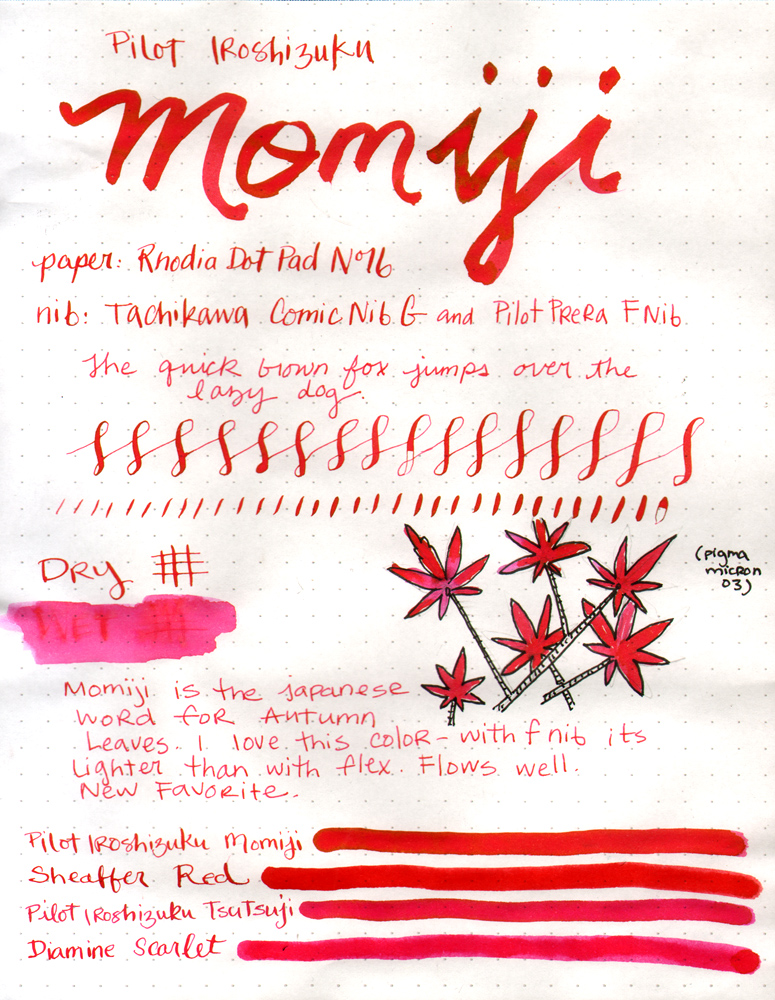 (Scanned into computer with level adjustment)
The reds were a little difficult to pick up in the scan, so here's a photo of the page as well.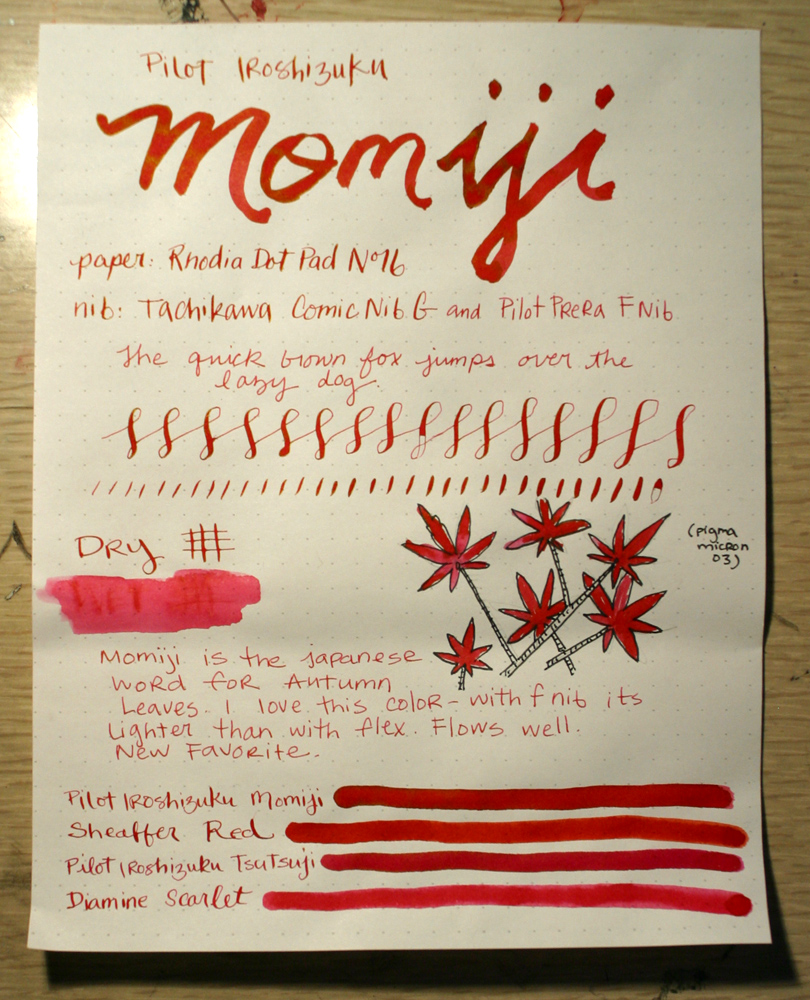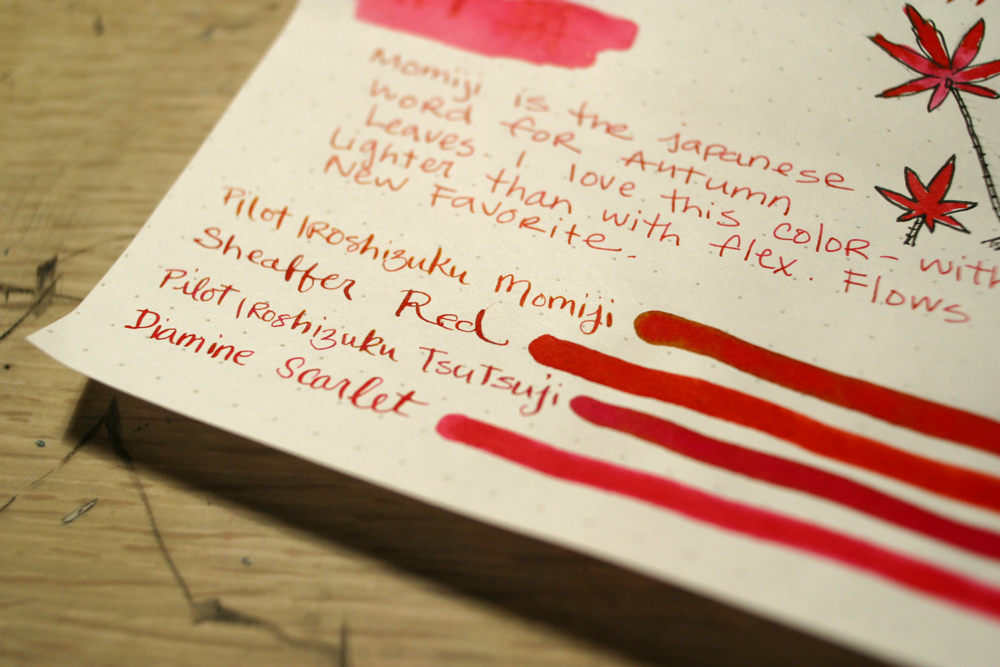 Momiji has a hint of golden sheen in the title, where it was laid on with a paintbrush.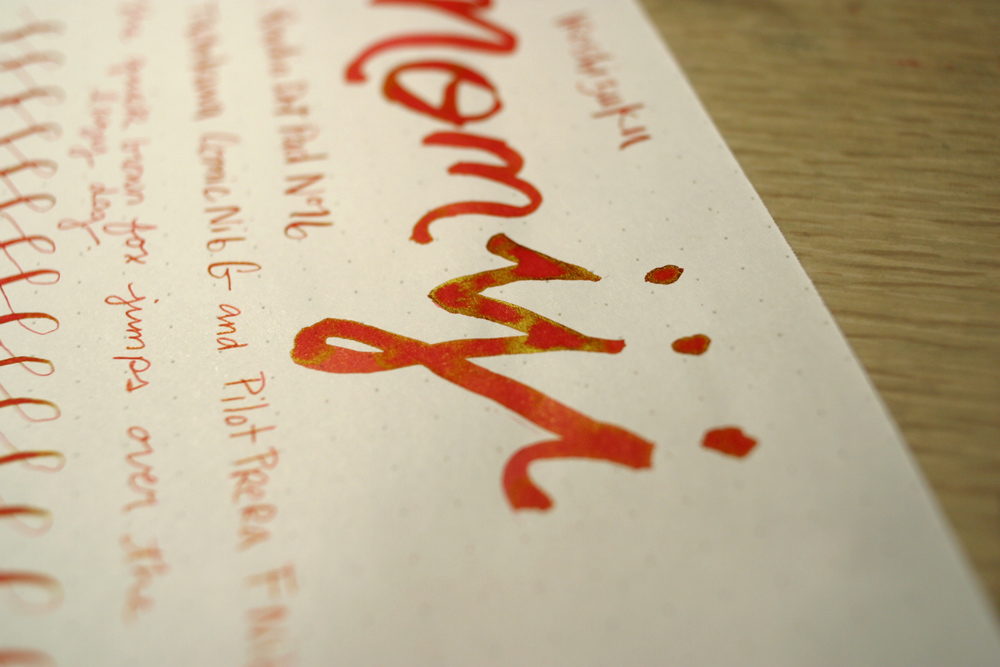 I received this ink for Christmas with a Pilot Prera and they match perfectly.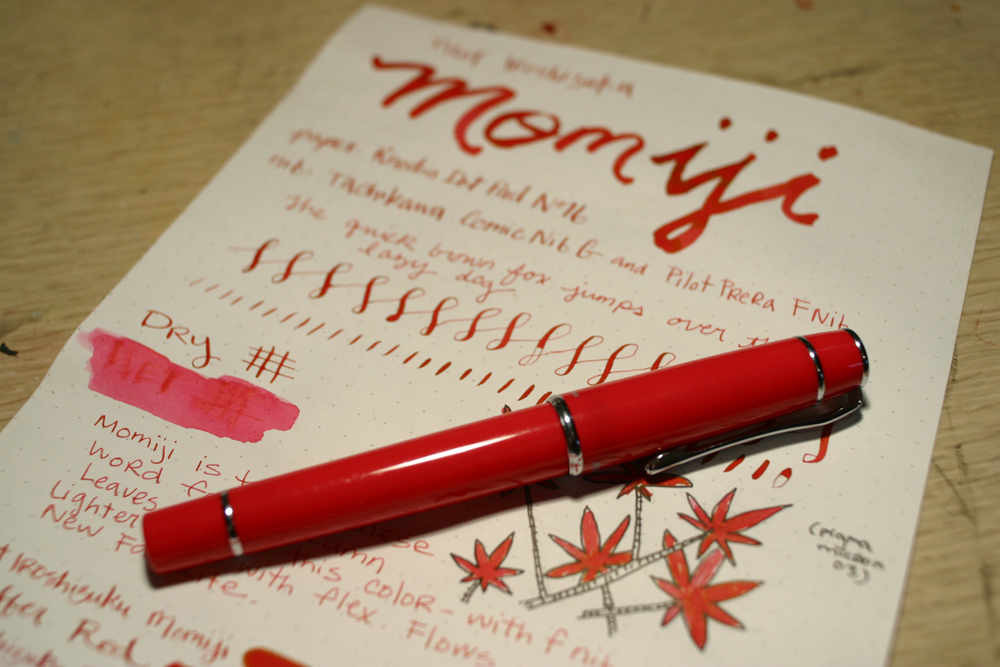 (Photos taken with a Canon Eos D60)
Paper: Rhodia Dot Pad Nº16
Pen: Dip pen with Zebra Comic Pen Nib G Model and Pilot Prera F Nib
(As with any ink scans or photos I try to be consistent in color. What you see on your monitor might not be the actual color, but it should be a fairly close representation.)
Thanks for reading/looking!
Thank you so much for your support and for viewing this post!
xo-Jane
For projects I'm currently working on, free PDF zines and printables, sketchbook pages, videos, & more support my work on Patreon! :)
www.patreon.com/sjanemills