Organics Studio is a newer ink company. According to their website and Facebook page (links at the bottom), Organics Studio is a fountain pen ink company started by a University of Maryland biochemistry student and started in 2012. There are 4 themes to their inks: Elements (soft, high shading), Masters of Writing (higher saturation), Sepia (originally pen show special editions), and Masters of Science (pigmented and iron gall).
I have previously reviewed their inks here: Organics Studio – 3 Ink Review – Aristotle, Boron, Nickel and Organics Studio – 3 Ink Review – Elements Neon, Mercury, and Arscenic and loved them so much, I've decided to try out some more of their line. This time, instead of Elements, I'm trying 3 of their Masters of Writing inks.
Edgar Allan Poe –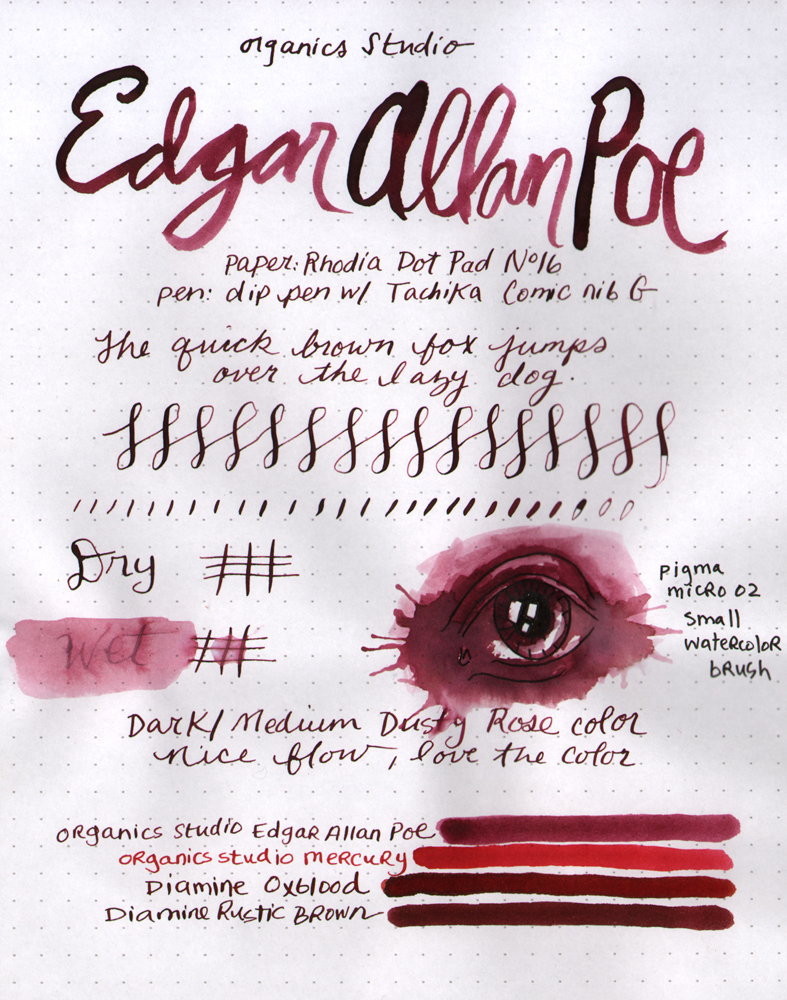 Jane Austen –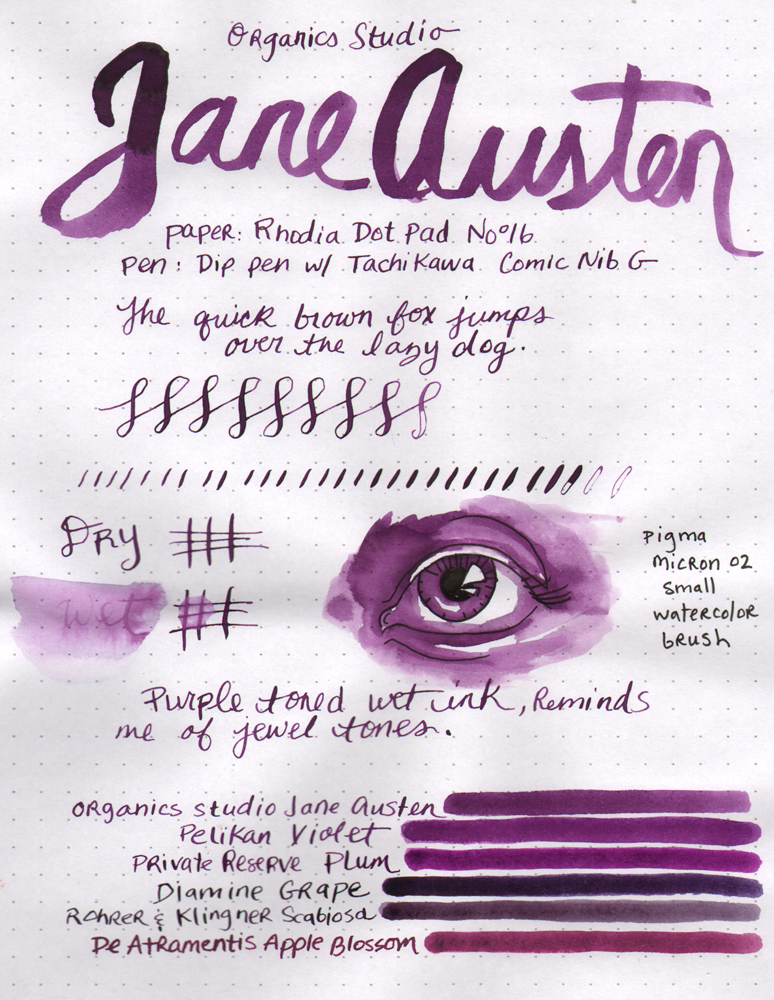 Jules Verne –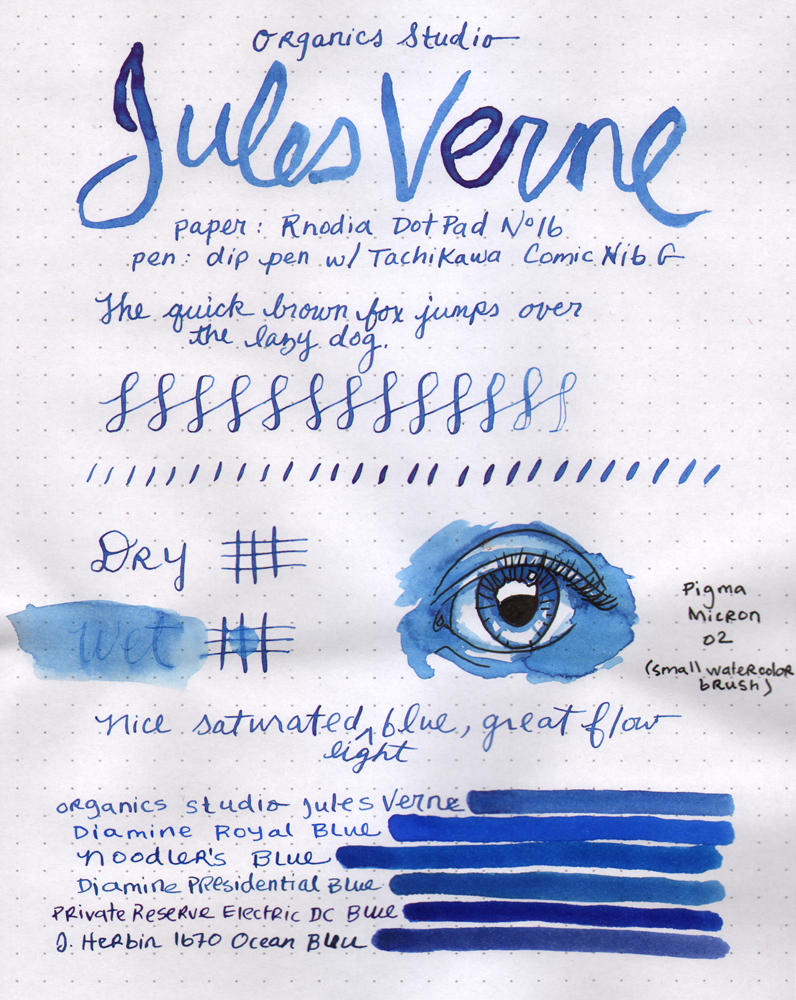 I'm really digging these inks in this series. The only thing is that they are not as saturated as I had thought they would be. I've found so far in my sampling that the elements are much more saturated. I plan on sampling more Masters of Writing Ink.
Have you tried any of the Organics Studio Inks? Which are your favorites?
I purchased these ink samples from The Goulet Pen Company
These pages were scanned in with a very slight level adjustment, of course lighting, personal view, and computer monitor can affect the color.
Organics Studio Links:
Website: www.organicsstudio.com
Facebook: www.facebook.com/OrganicsStudio
These people also do great reviews and I've received my inspiration from them:
Pen! Paper! Pencils!
The Well Appointed Desk
Ed Jelly
A Fool with a Pen
Peninkcillin
Thank you for looking/reading!
Thank you so much for your support and for viewing this post!
xo-Jane
For projects I'm currently working on, free PDF zines and printables, sketchbook pages, videos, & more support my work on Patreon! :)
www.patreon.com/sjanemills