Organics Studio is a newer ink company. According to their website and Facebook page (links at the bottom), Organics Studio is a fountain pen ink company started by a University of Maryland biochemistry student and started in 2012. There are 4 themes to their inks: Elements (soft, high shading), Masters of Writing (higher saturation), Sepia (originally pen show special editions), and Masters of Science (pigmented and iron gall).
I have previously reviewed 3 of their inks here: Organics Studio – 3 Ink Review – Aristotle, Boron, Nickel, and loved them so much, I've decided to try out some more of their line.
Neon, Reddish Orange/Coral, to me the ink is more orange toned than what the scan shows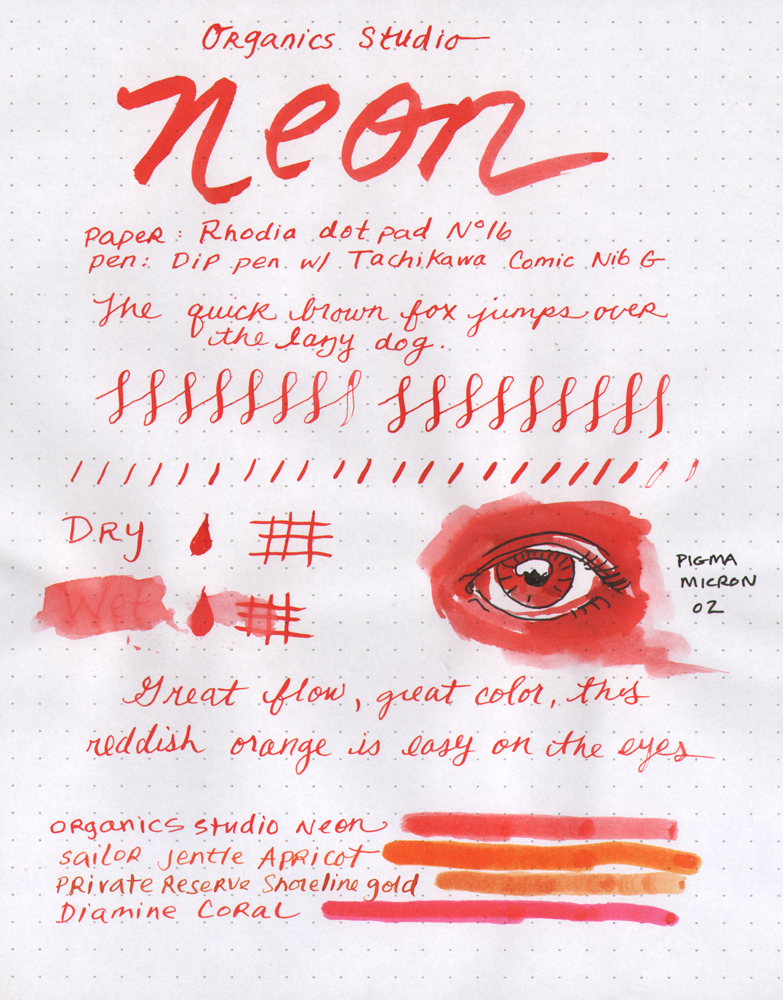 Mercury, Burgundy with nice shading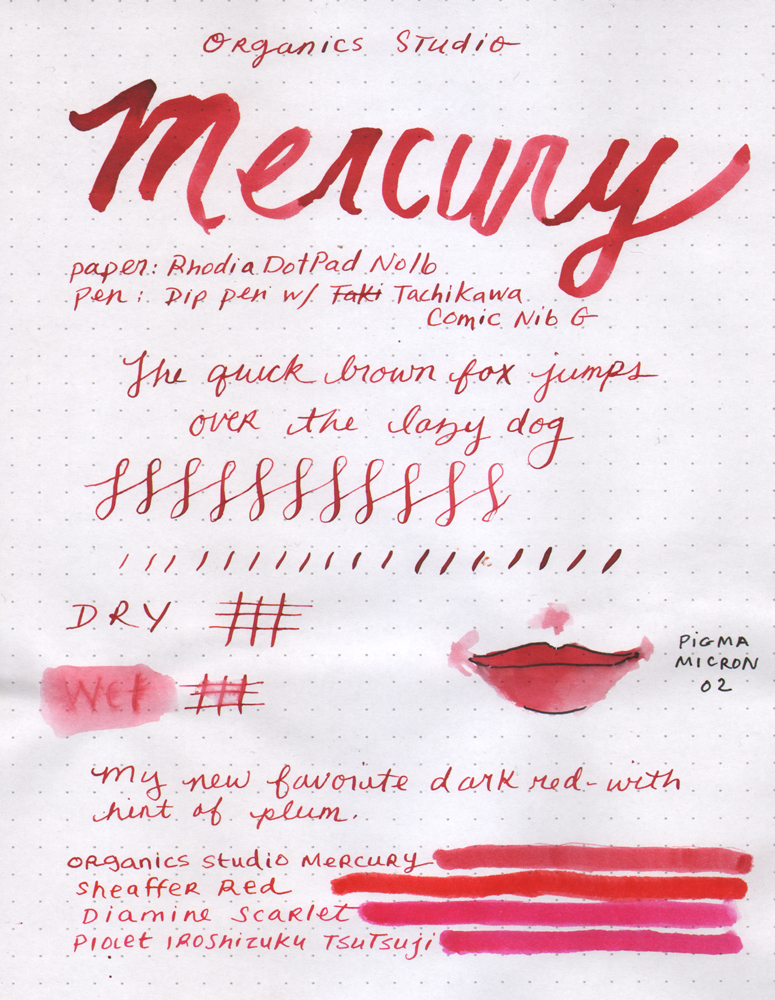 Arsenic, dark grey with hint of violet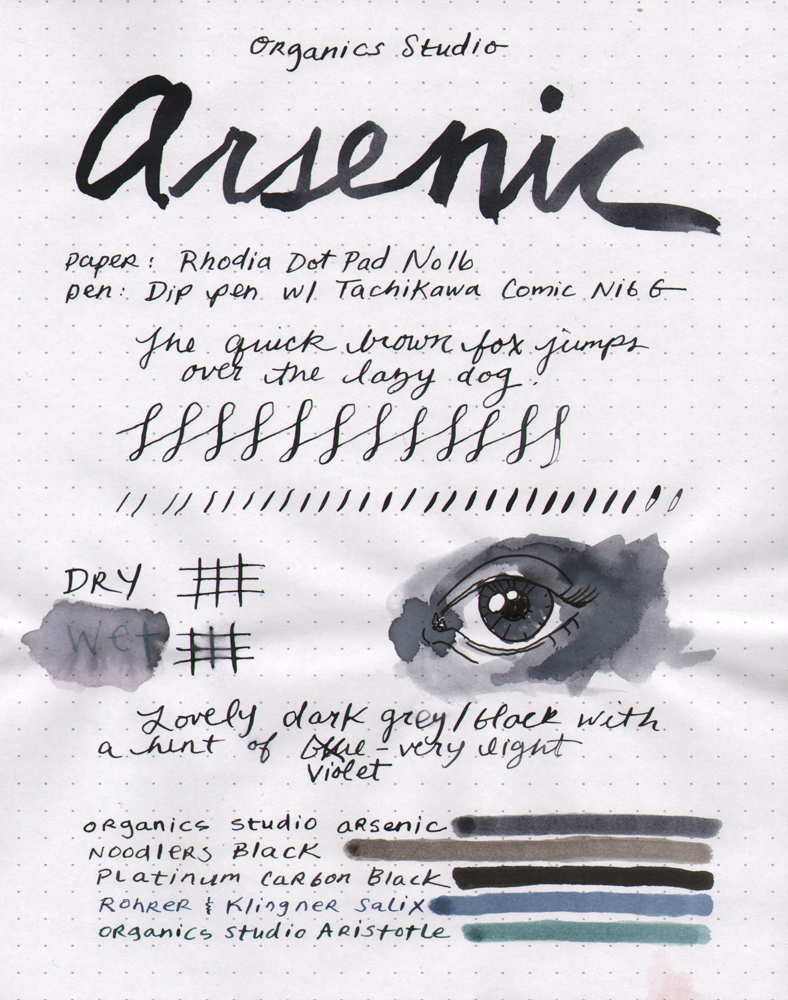 I'm planning on putting Arsenic in my Charcoal Lamy Safari, these are fun inks and I plan on sampling more!
Have you tried any of the Organics Studio Inks? Which are your favorites?
I purchased these ink samples from The Goulet Pen Company
These pages were scanned in and no adjustments were made except in Arsenic where there was a slight level adjustment and noted above if the color looked different, of course lighting and personal view can affect the color.
Organics Studio Links:
Website: www.organicsstudio.com
Facebook: www.facebook.com/OrganicsStudio
These people also do great reviews and I've received my inspiration from them:
Pen! Paper! Pencils!
The Well Appointed Desk
Ed Jelly
A Fool with a Pen
Peninkcillin
Thank you for looking/reading!
Thank you so much for your support and for viewing this post!
xo-Jane
For projects I'm currently working on, free PDF zines and printables, sketchbook pages, videos, & more support my work on Patreon! :)
www.patreon.com/sjanemills