Firstly, let me say that I have never done ink reviews before, so if I'm missing something or if you have a question about the inks, let me know in the comments and I'll help out as much as I can. I actually had to look at other's reviews for an idea of how to put it together. Thank you for reading!
Organics Studio is a new to me ink company. According to their website and Facebook page (links at the bottom), Organics Studio is a fountain pen ink company started by a University of Maryland biochemistry student and started in 2012. There are 4 themes to their inks: Elements (soft, high shading), Masters of Writing (higher saturation), Sepia (originally pen show special editions), and Masters of Science (pigmented and iron gall).
Aristotle Iron Gall Blue Black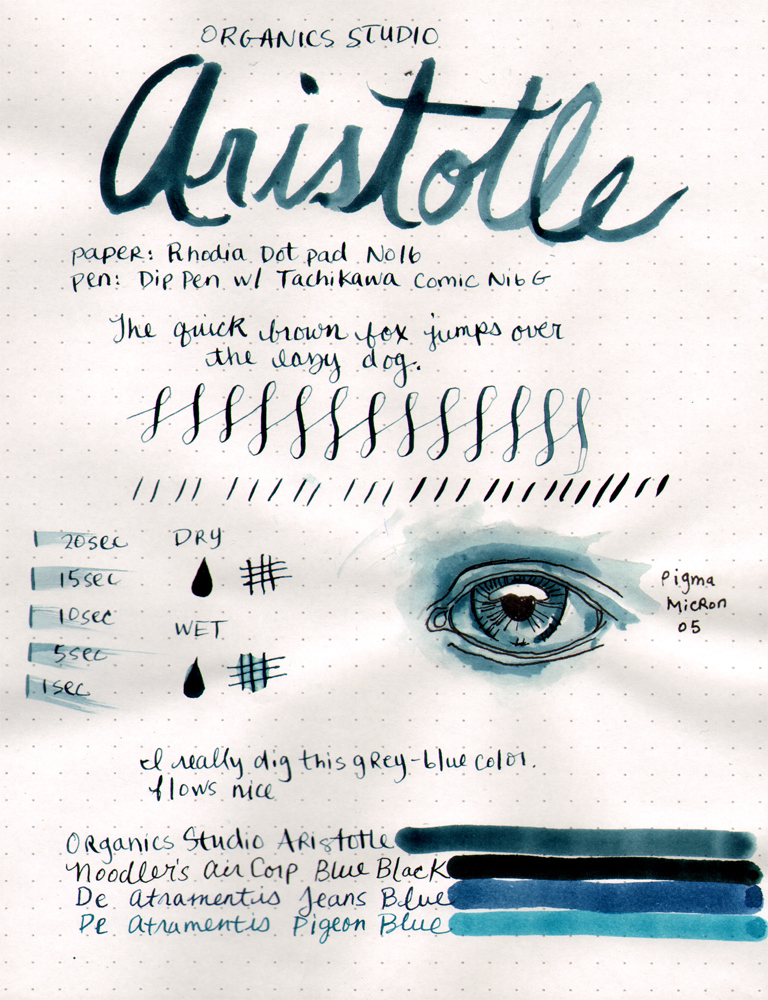 Boron Brown – the scan looks a little more reddish than brown in the scan than what I see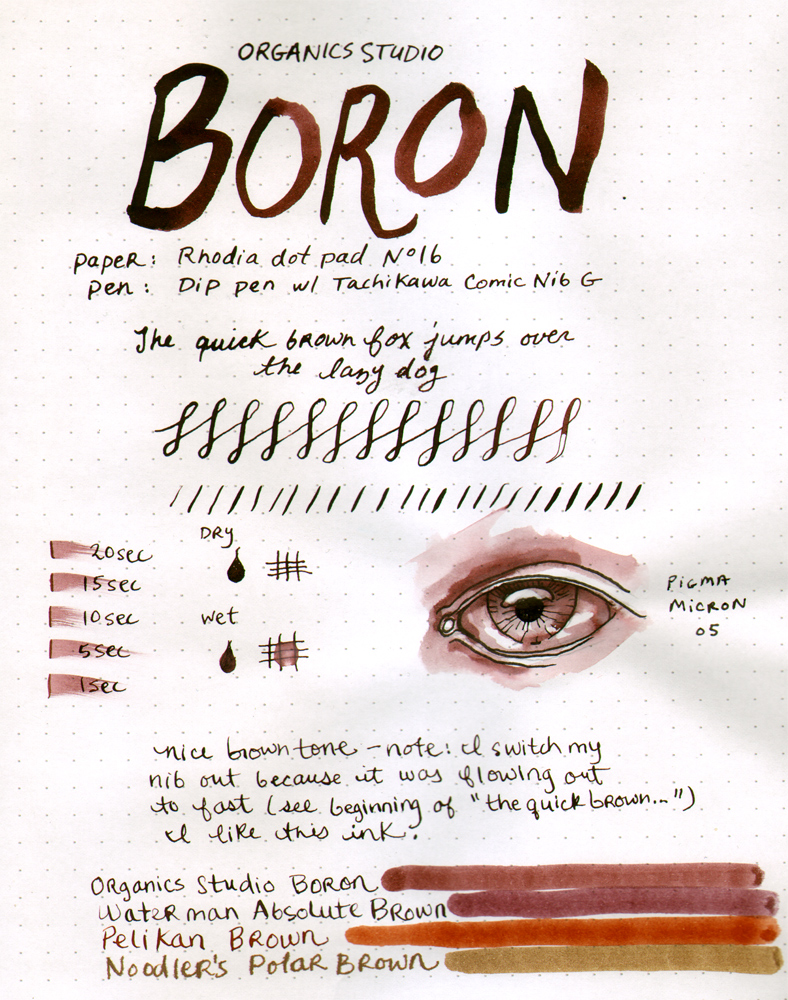 Nickel Teal
Before I begin on Nickel, I liked this ink so much, I inked my TWSBI mini with it, so I was able to write with that and the dip pen for this page.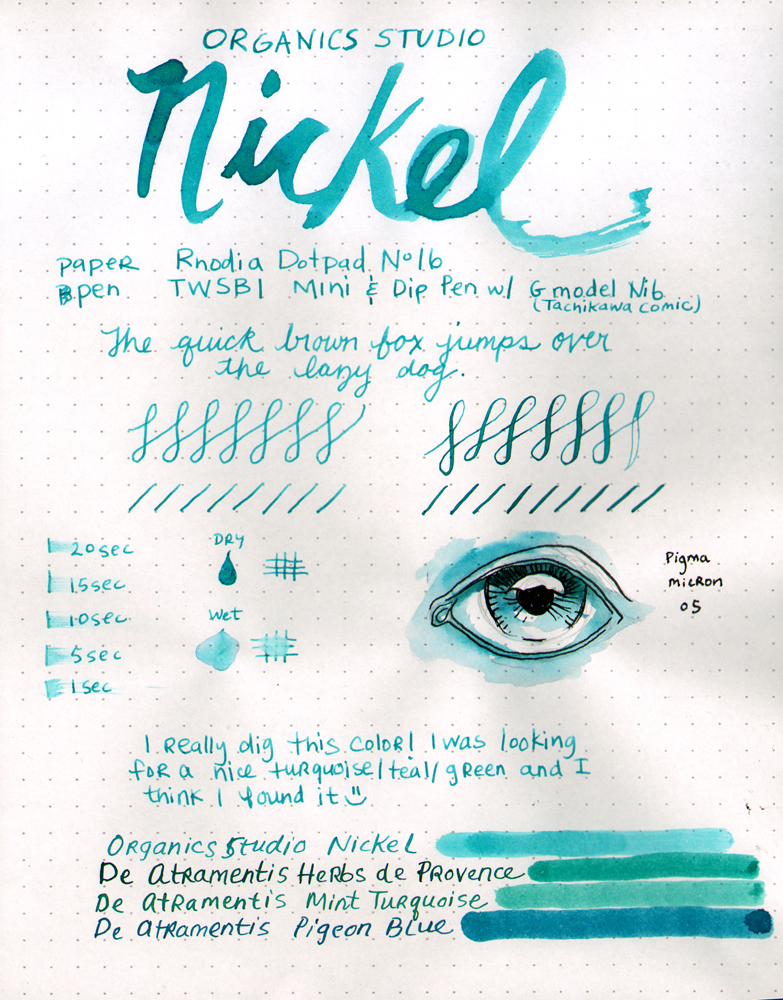 So, overall, I really enjoyed these inks and will definitely try more samples.  All inks flowed nicely and I've been using Nickel on the regular on different papers and it is faring well.
Have you tried any of the Organics Studio Inks? Which are your favorites?
Side note: These ink samples were purchased by me from Goulet Pens. The images were scanned in and the only a slight level adjustment was made, I noted above if the color looked different, of course lighting and personal view can affect the color :) Thanks again for reading!
Organics Studio Links:
Website: www.organicsstudio.com
Facebook: www.facebook.com/OrganicsStudio
Thank you for ink review inspiration:
Pen! Paper! Pencils!
The Well Appointed Desk
Ed Jelly
A Fool with a Pen
Thank you so much for your support and for viewing this post!
xo-Jane
For projects I'm currently working on, free PDF zines and printables, sketchbook pages, videos, & more support my work on Patreon! :)
www.patreon.com/sjanemills