The Goulet Pen Company has brought back the Ink Drop membership! You will have to re-enroll if you were a previous member.
Since they had a hiatus as they were updating their website, this month's ink drop was for November and December! A lot of really good inks were included.
November 2014: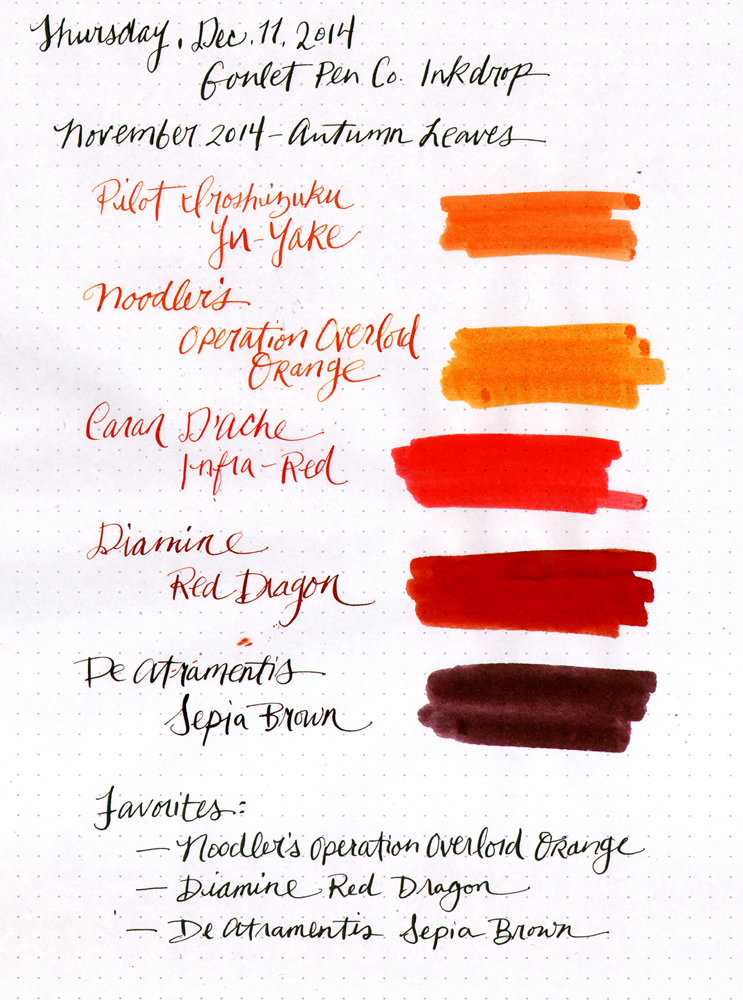 December 2014: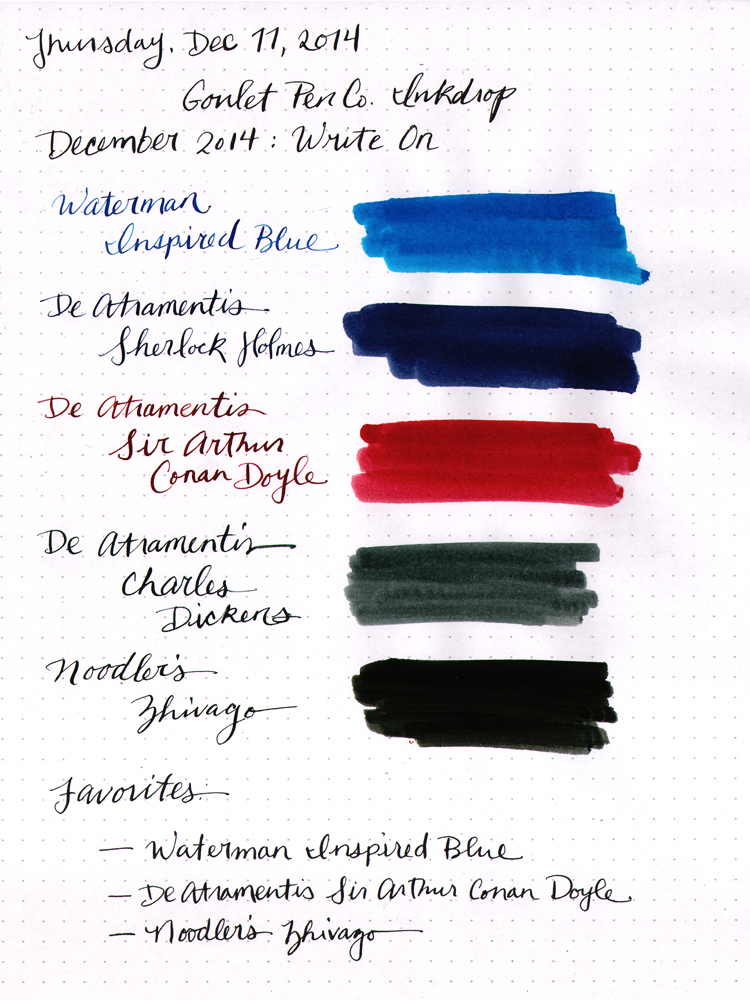 (Scanned into computer with level adjustment)
I took some photos of 2 inks that stood out to me: Noodler's Operation Overlord Orange and Waterman Inspired Blue.
I love the subtle shading in the Noodler's Operation ink. Noodler's really has a passion for the yellow-orange-red inks. I never thought I was an orange person until I was introduced to Noodler's line of orange-y inks!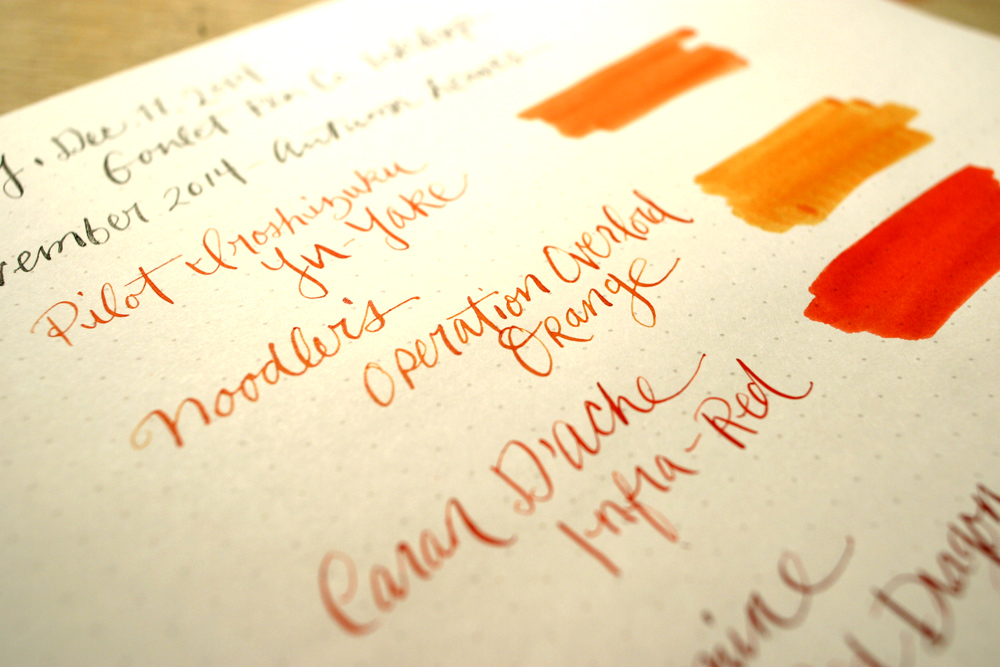 Waterman Inspired Blue has a really lovely subtle pink/red sheen that gets picked up in the right light. It reminds me of inks like Diamine Majestic Blue and Private Reserve DC Supershow Blue.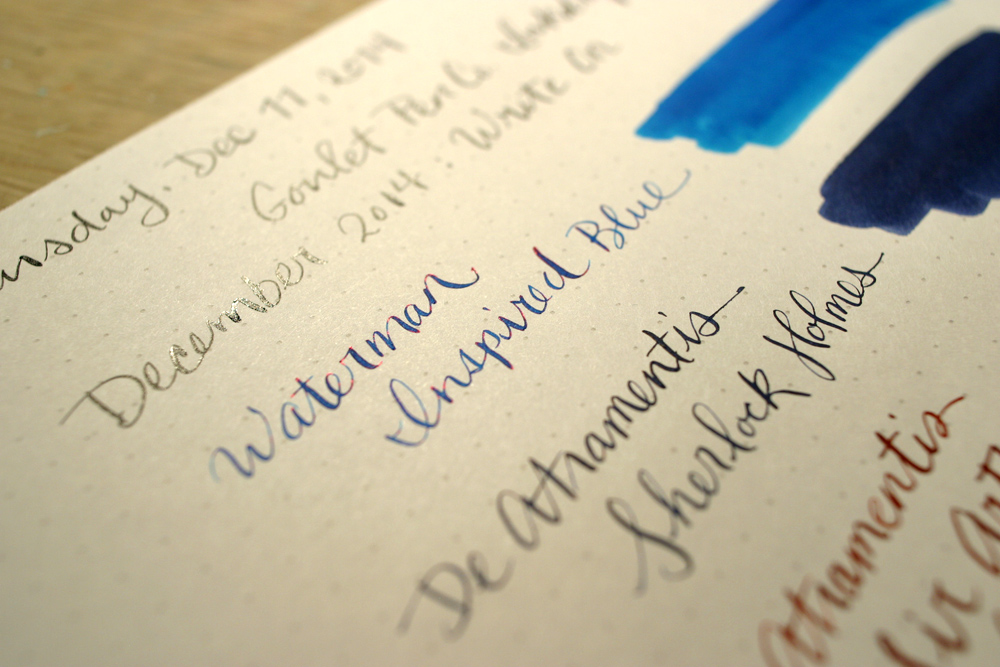 (Photos taken with a Canon Eos D60)
Paper: Rhodia Dot Pad Nº18
Pen: Dip pen with Zebra Comic Pen Nib G Model
Alternate Ink: Platinum Carbon Black
(As with any ink scans I try to be consistent in color. What you see on your monitor might not be the actual color, but it should be a fairly close representation.)
Thank you for reading/looking! :)
Thank you so much for your support and for viewing this post!
xo-Jane
For projects I'm currently working on, free PDF zines and printables, sketchbook pages, videos, & more support my work on Patreon! :)
www.patreon.com/sjanemills