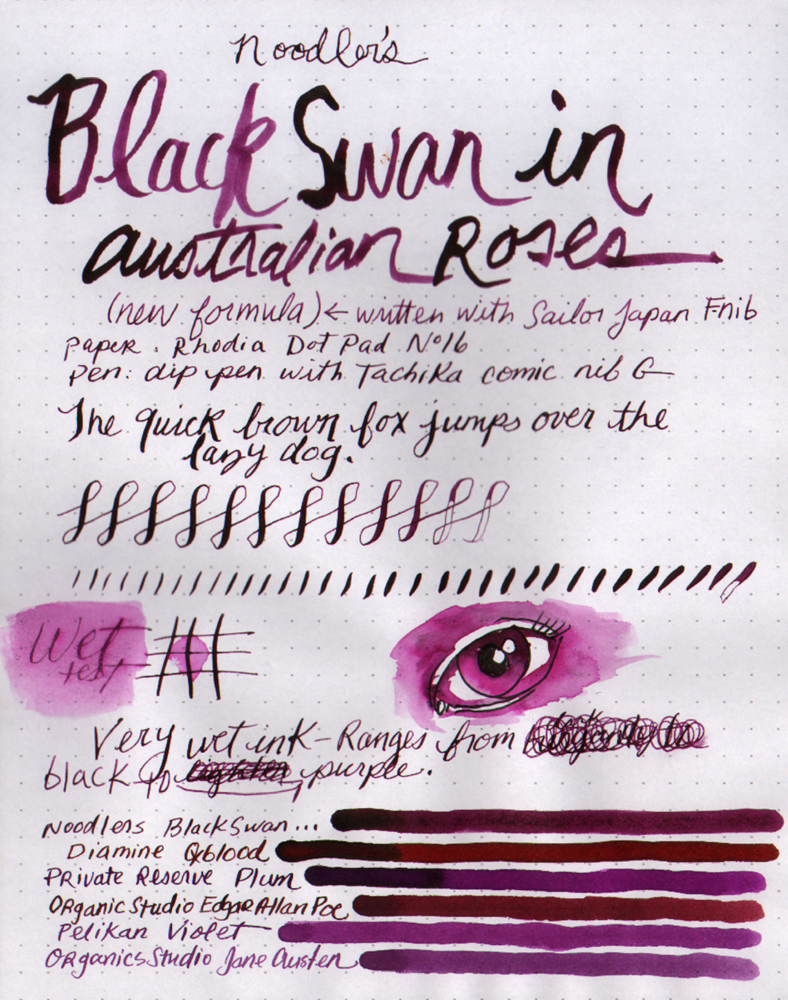 (image scanned in with a slight level adjustment, computer monitor settings affect color)
Recently, a popular Noodler's color, Black Swan in Australian Roses, had a significant color shift. I cannot compare this to the old formula as I never had any samples of it, but from Goulet Pen's Ink Nouveau video and from what I can tell from online photos, this color became more purple. It seems to still have good shading from the dark black though.
Still, I do enjoy this interesting ink color.
What do you think of the color change?
Thank you for reading/looking!
Thank you so much for your support and for viewing this post!
xo-Jane
For projects I'm currently working on, free PDF zines and printables, sketchbook pages, videos, & more support my work on Patreon! :)
www.patreon.com/sjanemills