Happy National Handwriting Day! Here's a comic I made :)
(click to view it bigger)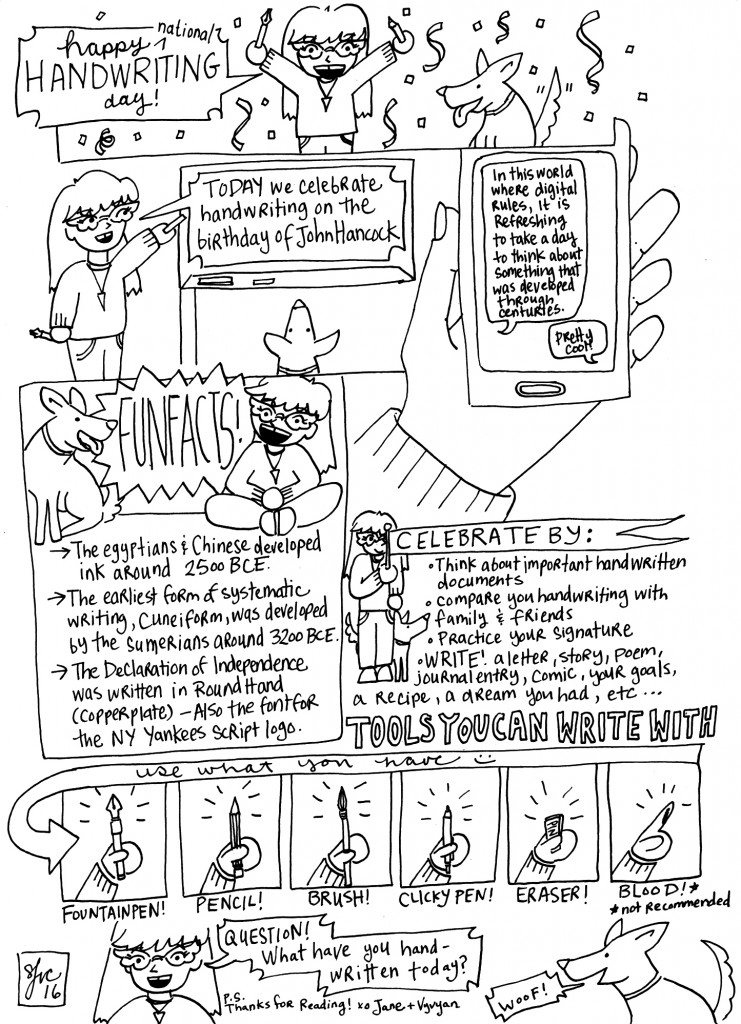 January 23 is National Handwriting Day, sponsored by the Writing Instrument Manufacturers Association (WIMA), and celebrated each year on John Hancock's birthday. John Hancock, presumably, was the first person to sign the U.S. Declaration of Independence, and is remembered for his large and stylish signature on the document.
Paper: Fabriano Studio Watercolor Pad 300G Hot Press
Pencil: Kuru Toga with Pilot Color Eno soft blue lead
Pen: Copic Multiliner .3
(scanned and adjusted)
Thank you for reading/looking! :)
For projects I'm currently working on, free PDF zines and printables, sketchbook pages, videos, & more support my work on Patreon! :)
www.patreon.com/sjanemills