Hooray! Ink Drop arrival and time to scan/photo/blog about it!
Now, I don't know about you, but this month's Ink Drop from Goulet Pen Company is one of the reasons I got into fountain pens. Just look at those colors!
This drop consisted of 5 inks with a flower/garden/springtime theme, called "Stop and Smell the Roses".
The inks are:
Noodler's Black Swan in English Roses
De Atramentis Hyacinth (scented)
Waterman Harmonious Green
Platinum Pigment Rose Red
Platinum Mix-free Sunny Yellow
I'm tying something different with the way I'll display my inky reviews, I bought a new light bulb that is supposed to mimic natural daylight, but I'm still unsure of it as a good source for showing off colors ;)  So I've photographed them with my Canon Eos D60 with basic settings and then I've also scanned the Ink Drop with a very minimal level adjustment.
Scanned: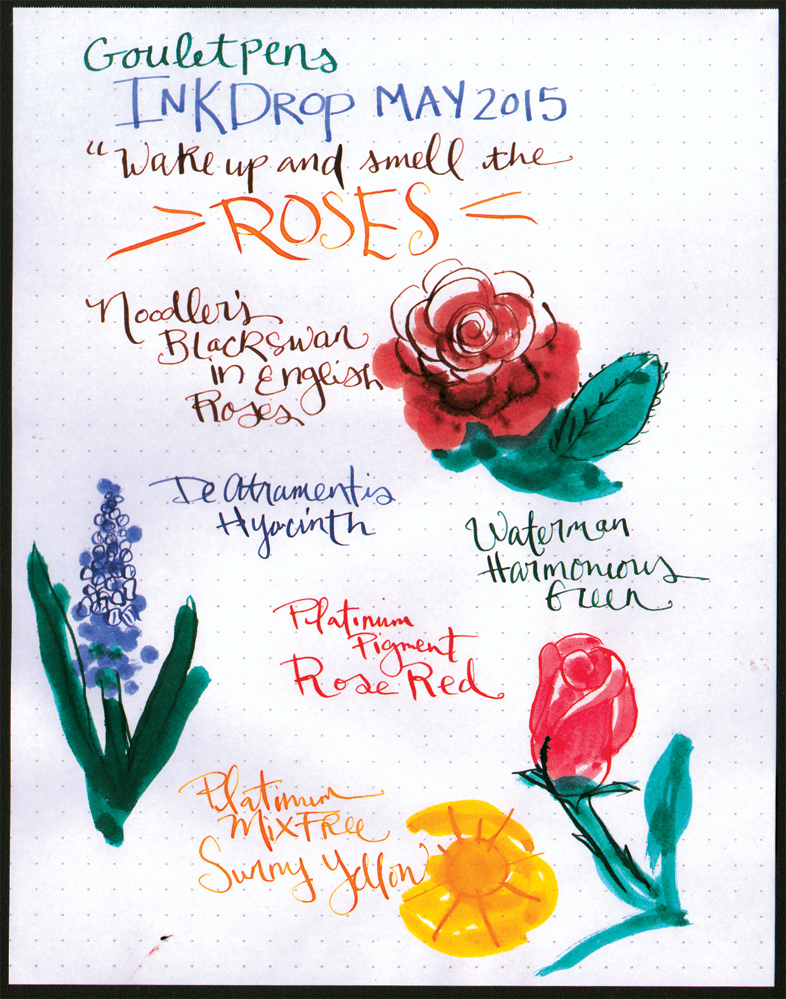 Photographed: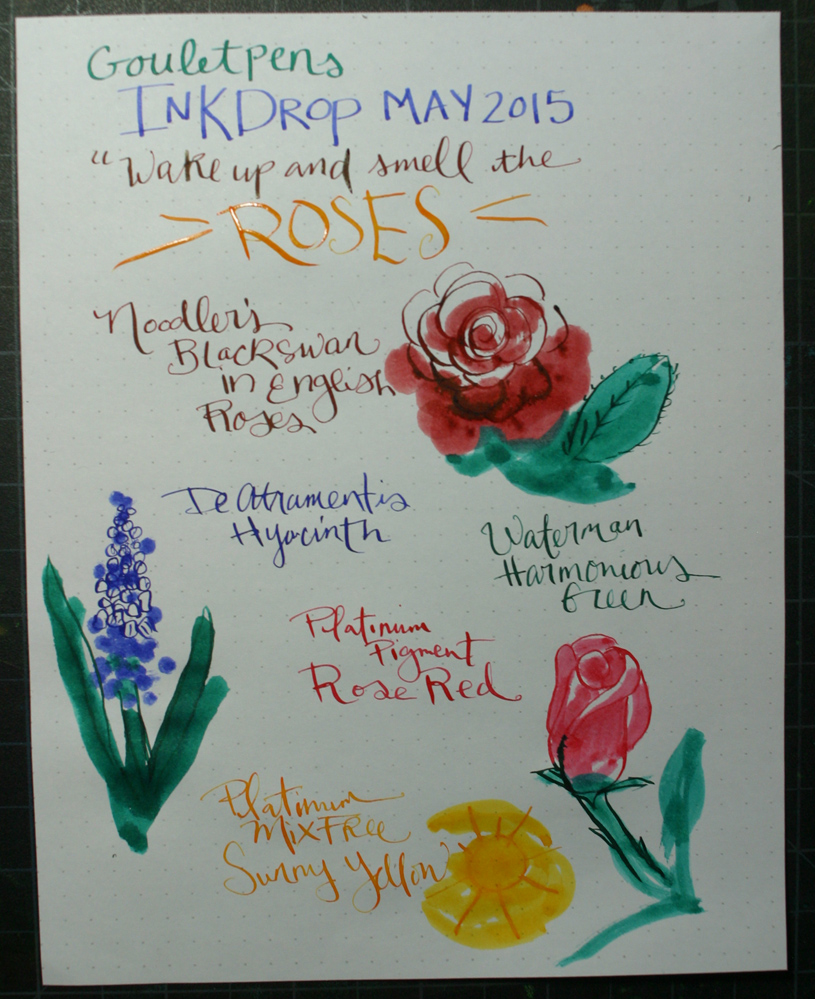 My favorites are Waterman Harmonious Green and De Atramentis Hyacinth (I don't mind the scent and I'm sensitive to those inks!).
What are your favorite inks this drop? :)
Join the Goulet Pens Ink Drop here!
(As with any ink scans and/or photos I try to be consistent in color. What you see on your monitor might not be the actual color, but it should be a fairly close representation.)
Thank you so much for your support and for viewing this post!
xo-Jane
For projects I'm currently working on, free PDF zines and printables, sketchbook pages, videos, & more support my work on Patreon! :)
www.patreon.com/sjanemills