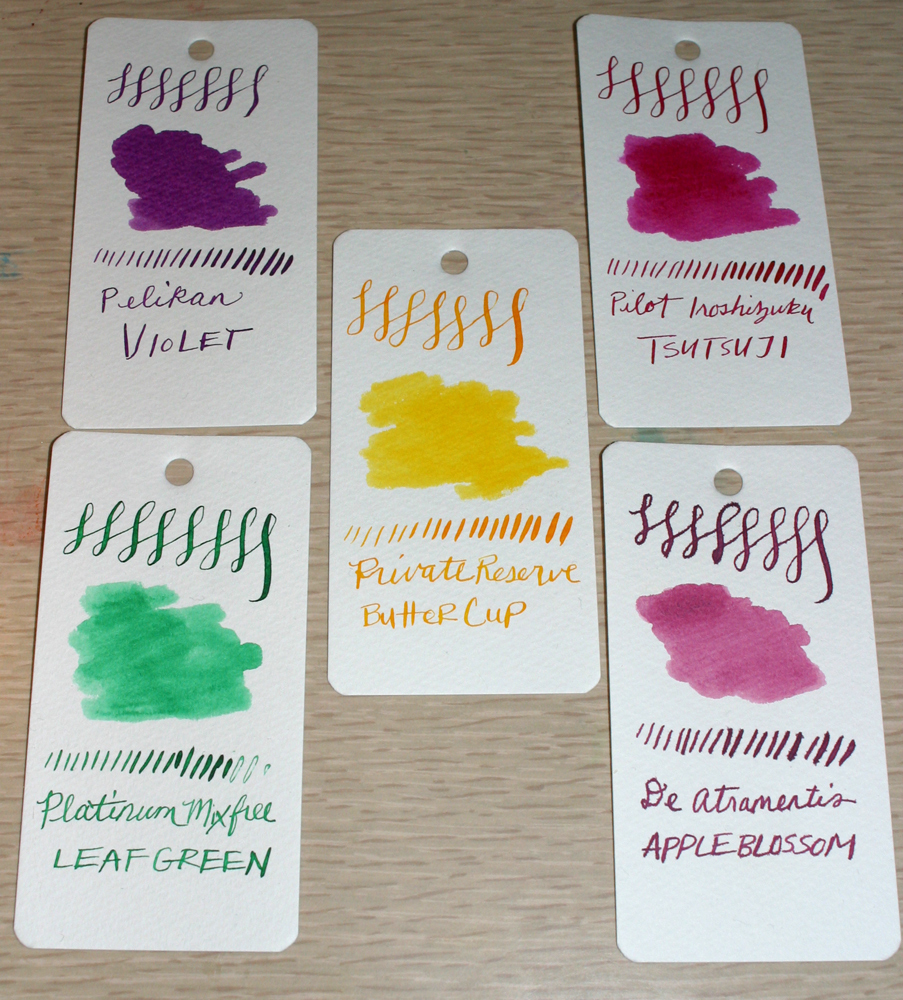 I've been so far behind on everything this month! Sorry for the delays. I received the Ink Drop from Goulet pens titled "Garden Party". The inks included in this drop are:
Private Reserve Buttercup
De Atramentis Apple Blossom (scented)
Platinum Mix Free Leaf Green
Pilot Iroshizuku Tsutsuji
Pelikan Violet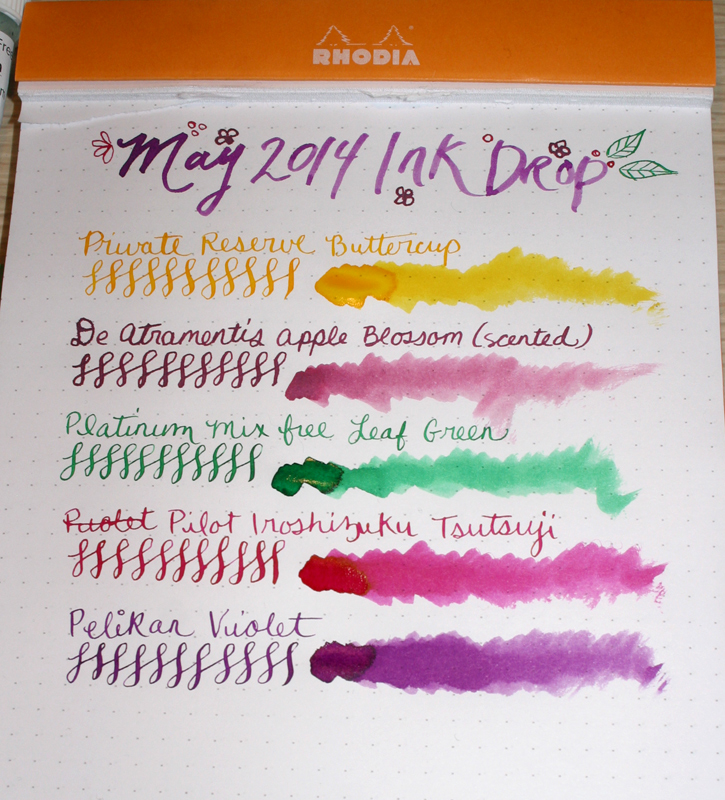 First of all, I must say, although I liked the color of the De Atramentis Apple Blossom, the scent gave me a headache. This was my first scented ink. It's very strong, but has a light scent when it dries. I didn't really think it smelled like apple blossoms, but that's just me. Maybe there's a different scented ink out there that I will enjoy.
Secondly, I am falling in love with the Pilot Iroshizuku line of inks! Each sample I receive flows incredibly well and the colors are beautiful.
My other favorite in this set is the Platinum Mix Free Leaf Green. I don't have many green inks and I've not tried this brand before, but I really like the color.
I have a bottle of the Private Reserve buttercup that I use sparingly to highlight things or use it in artwork for a pop of yellow.
Free Bonus: I took a photo that I thought would make a good wallpaper, click the image for it's original size (3072 × 2048):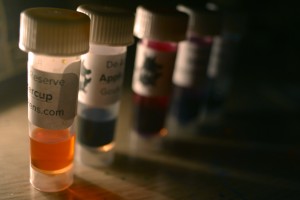 Feel free to download and share :)
What was your favorite ink in this drop?
Thank you so much for your support and for viewing this post!
xo-Jane
For projects I'm currently working on, free PDF zines and printables, sketchbook pages, videos, & more support my work on Patreon! :)
www.patreon.com/sjanemills