This month's ink drop from Goulet Pens included a sampling of permanent inks, aptly titled "Lasting Impression". The inks are Rohrer and Klingner Salix, Rohrer and Klingner Scabiosa, Platinum Carbon Black, Noodler's Upper Ganges Blue, Noodler's Bad Green Gator. I'm always looking for permanent inks because I usually add a wash to my sketches and this was a nice grouping of colors.
I've sampled the inks with a few quick sketches with a wash of watercolor(s) in my sketchbook (Baron Fig). Unfortunately, Noodler's Ink hasn't been good to me – Feathering  :\ My last quote Monday also used Scabiosa with a wash of another ink and fared well.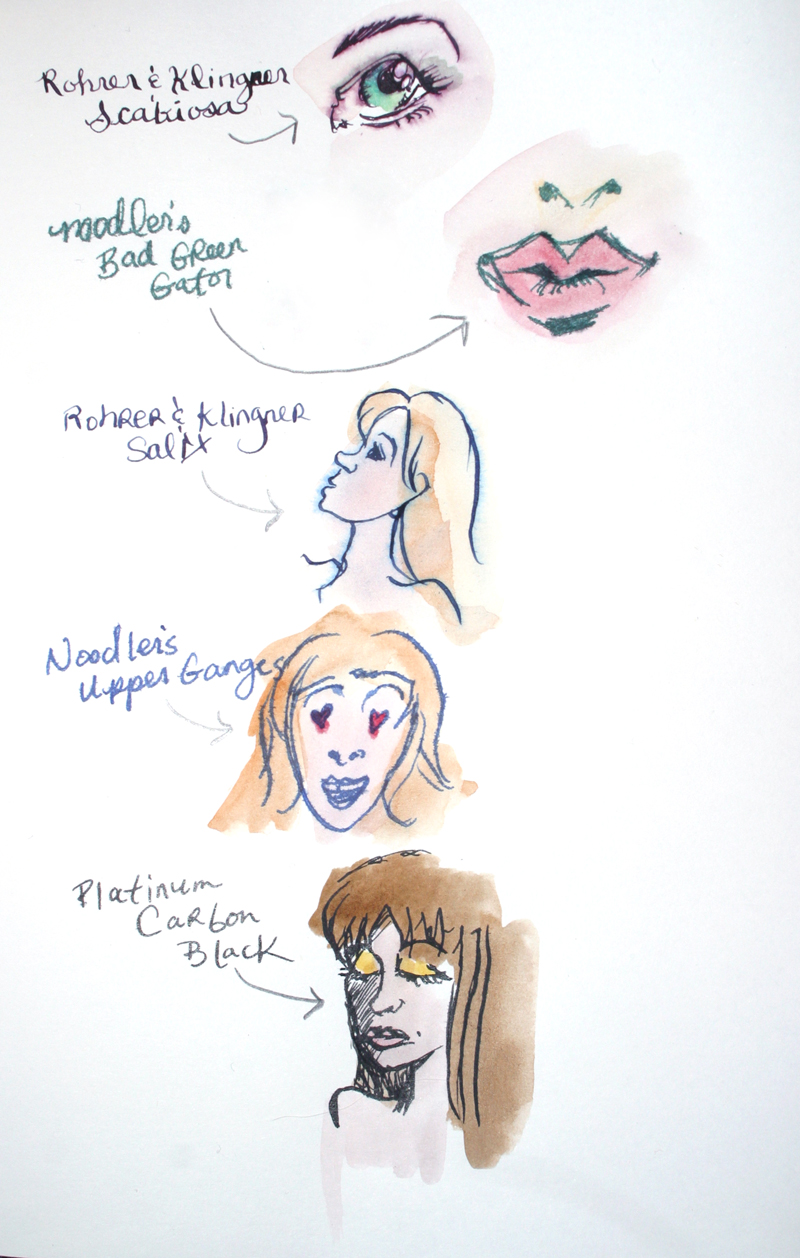 I'm really pleased with this drop. My favorites are both Rohrer & Klinger inks Scabiosa and Salix. What are your favorites?
Thank you so much for your support and for viewing this post!
xo-Jane
For projects I'm currently working on, free PDF zines and printables, sketchbook pages, videos, & more support my work on Patreon! :)
www.patreon.com/sjanemills