My husband and I were up this morning to watch the lunar eclipse. It was a nice chilly morning, and we stood out in our front yard with binoculars, my camera on a tripod, with coffee, cigarettes, and dog peering from the enclosed porch.
Here are a few photos I took:
We had some nice views of, Orion, Sirius, and Jupiter, but, alas, no photos, just memories.
Made a fun little animated gif with Gimp, as well :)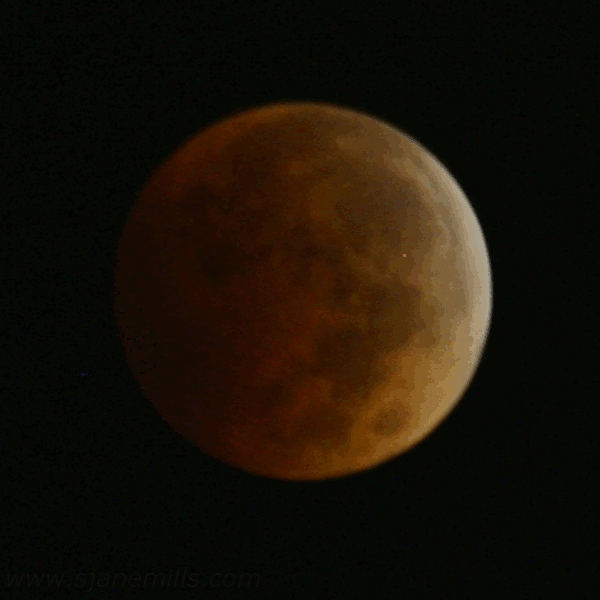 Camera: Canon Eos D60 70-300 Sigma lens
Thank you so much for your support and for viewing this post!
xo-Jane
For projects I'm currently working on, free PDF zines and printables, sketchbook pages, videos, & more support my work on Patreon! :)
www.patreon.com/sjanemills