(My apologies for the delayed review)
Unfortunately, on Sept 24th, Organics Studio announced that they are on an official extended hiatus. Although, this is sad news for a lot of ink enthusiasts, like myself, it is quite an exciting time for its creator, as he ventures to obtain his Ph.D! I wish Tyler continued success and look forward to the possibility of him returning to the ink world! Thank you for the inks!
I snagged up 3 bottles of inks from the elements series (oh, how I love science things!), Potassium, Uranium, and Vanadium. I struggled a bit with my scanner and tried to get these looking as close as possible to the inks, of course computer monitors may vary the color slightly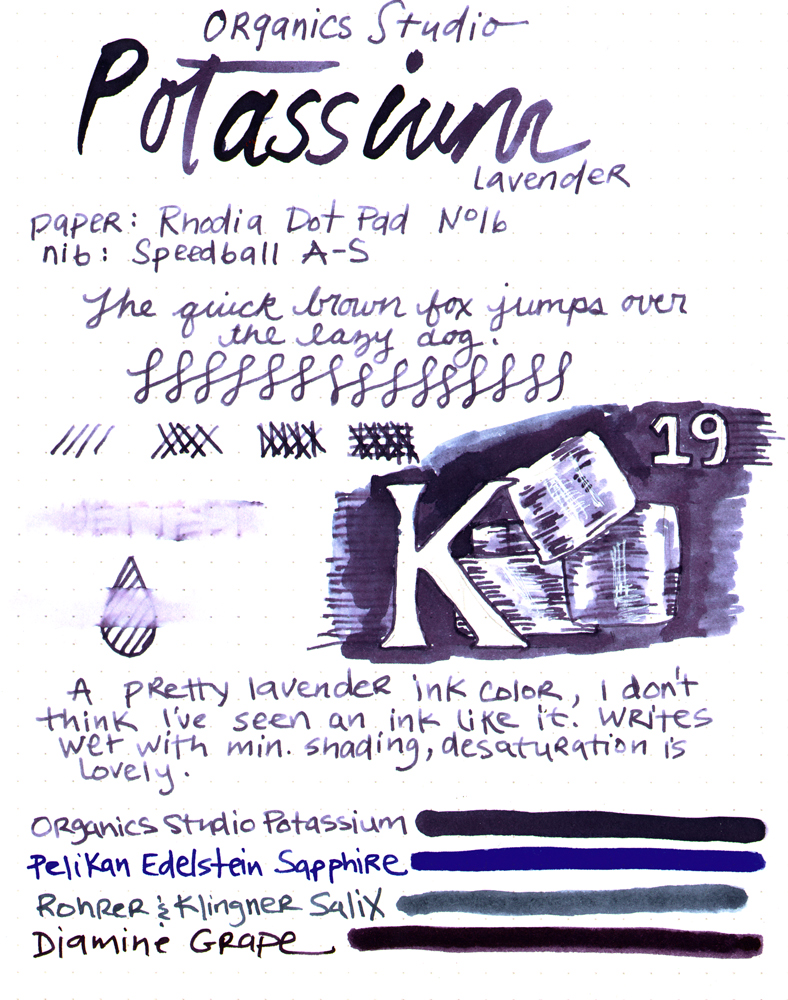 (Potassium is lighter than scan)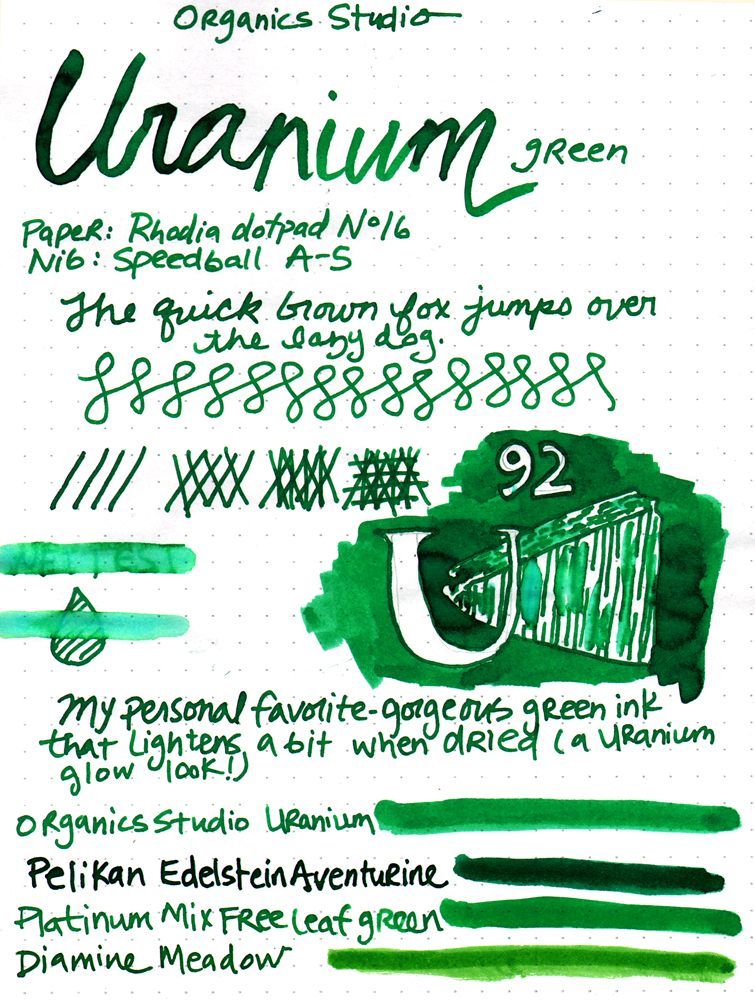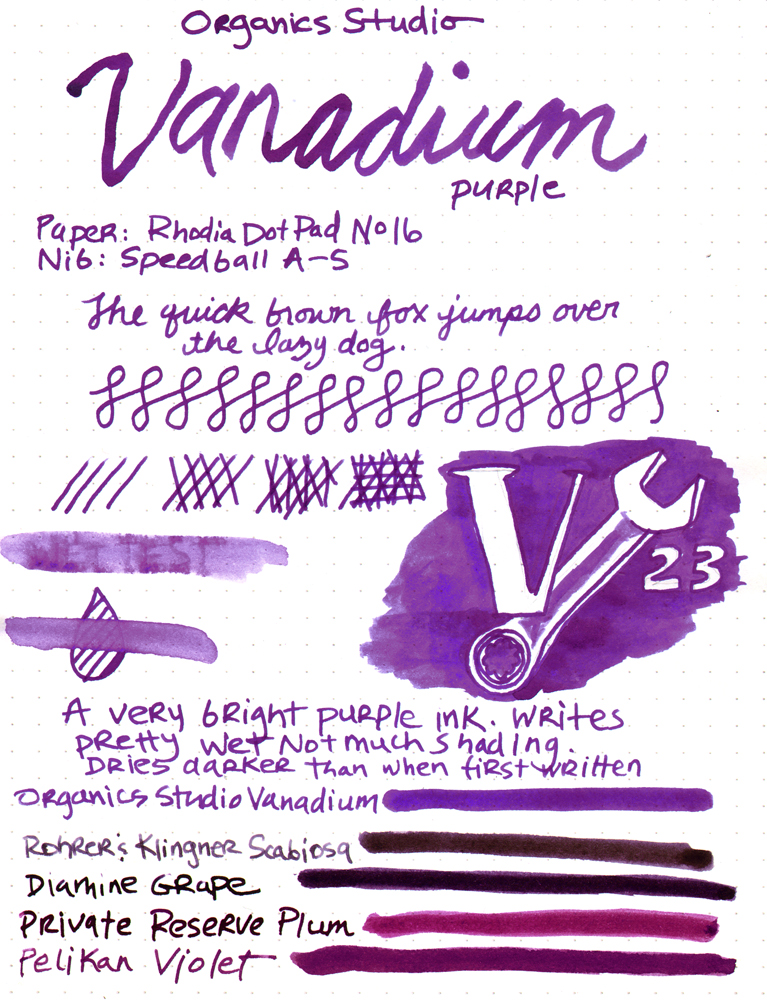 Thank you for looking and a big thank you again to Organics Studio!
Thank you so much for your support and for viewing this post!
xo-Jane
For projects I'm currently working on, free PDF zines and printables, sketchbook pages, videos, & more support my work on Patreon! :)
www.patreon.com/sjanemills