Another great Ink Drop from The Goulet Pen Company!
One of the reasons I love about the Ink Drop is that I get to try out colors that I wouldn't normally buy. This set definitely has a couple inks I wouldn't have purchased, and it's nice to see how some inks behave/misbehave ;)  Also, the bonus of trying out samples before choosing to buy a whole bottle is great!
Alright then, to the inks! :)
Theme: Farmer's Market
Inks:
De Atramentis Cucumber (scented)
Diamine Bilberry
Noodler's Saguaro Wine
Pilot Iroshizuku Yama-guri
Private Reserve Avocado
My little Ink Drop Doodle (SN2 paper, outlined with Sakura Pigma pens, shaded with Prismacolor Makers, colored with the inks above):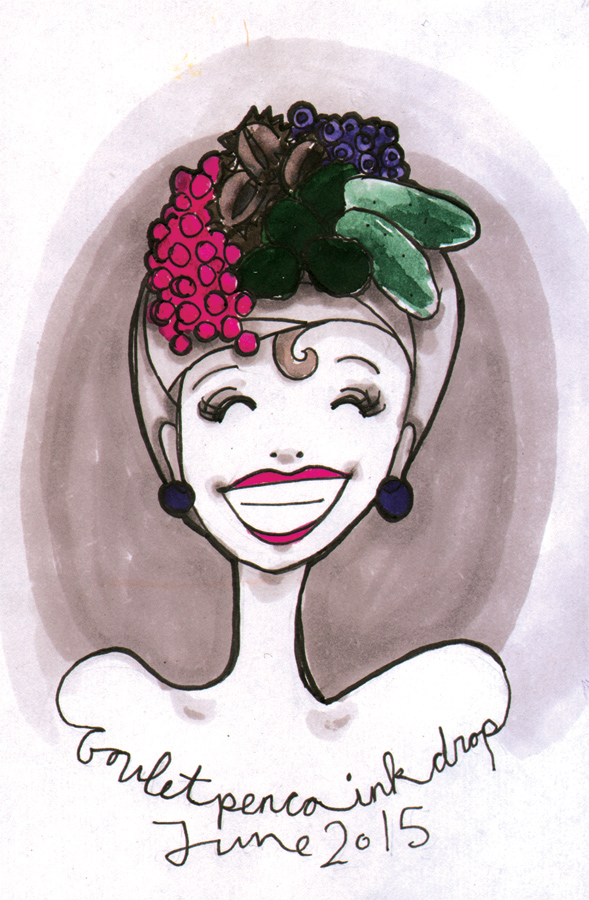 Photos taken with Samsung NX Mini with flash
Scanned in with slight level adjustment
My favorites are Diamine Bilberry and Private Reserve Avocado. De Atramentis scented inks are always hit or miss for me, this cucumber ink has a nice color, but I can't take the scent. Pilot's Yama-Guri was a nice surprise, at first I didn't like the color, but I can see its uses. Noodler's Saguaro Wine was my least favorite, I think I'm growing out of that color palette.
What are your favorites this month?
Thank you for reading/looking! :)
Thank you so much for your support and for viewing this post!
xo-Jane
For projects I'm currently working on, free PDF zines and printables, sketchbook pages, videos, & more support my work on Patreon! :)
www.patreon.com/sjanemills