I received the Goulet Pens Ink Drop for January last week!
This month's theme is "Safe for Work". I really like this collection and the theme name suits it! This grouping is a set of colors that would work well in an office environment – not to bright, but still good colors to set one apart from the ballpoint crowd.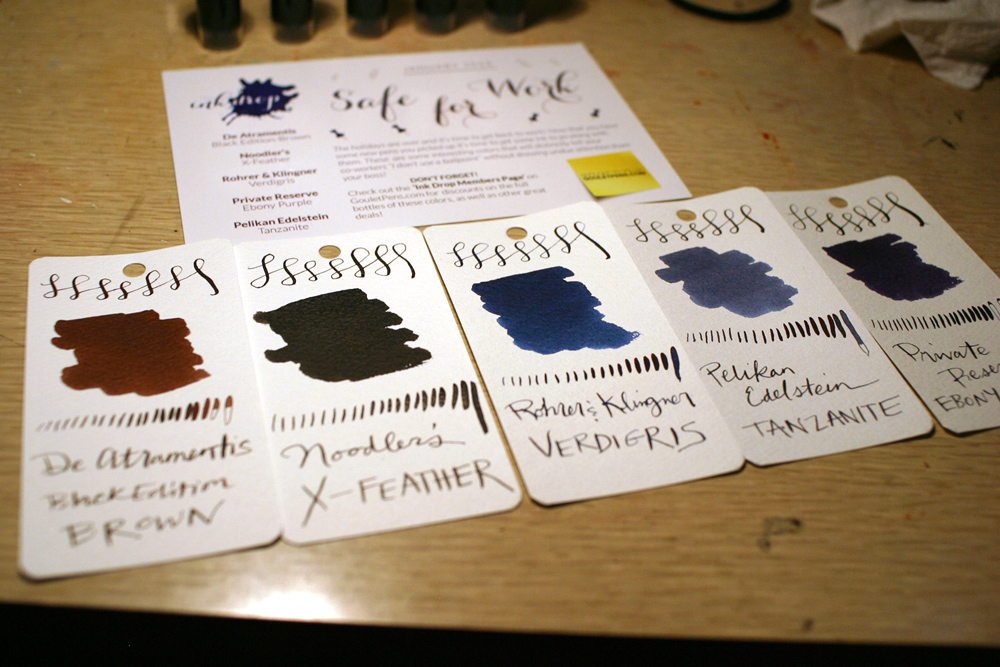 Included in this set are:
De Atramentis Black Edition Brown – a very nice brown tone
Noodler's X-Feather – a solid, bulletproof black
Rohrer & Klingner Verdigris – a very nice blue black
Pelikan Edelstein Tanzanite – a grayish blue with a bit of pink sheen
Private Reserve Ebony Purple – a nice purple black
I tried to catch the sheen on the Tanzanite, which reminds me of the Waterman Inspired Blue from the December Ink Drop.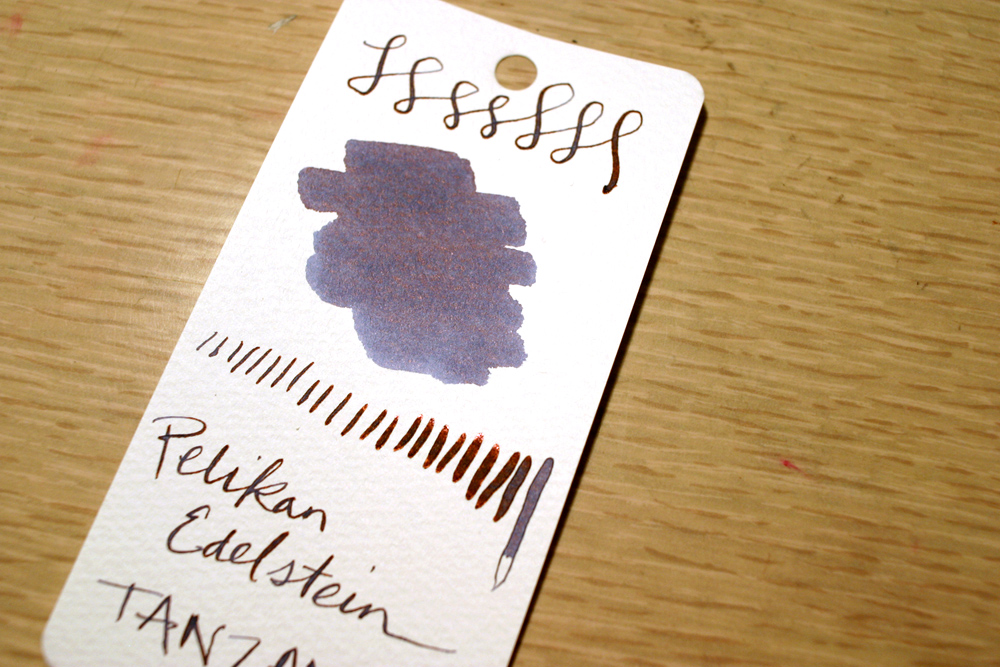 Another great Ink Drop from Goulet Pens! A few of these are definitely going into my daily carries.
My favorites are Rohrer & Klingner Verdigris and Private Reserve Ebony Purple.
Which are your favorites?
Paper: Maruman Mnemosyne – Word Book
Pen: Dip pen with Zebra Comic Pen Nib G Model
(As with any ink scans or photos I try to be consistent in color. What you see on your monitor might not be the actual color, but it should be a fairly close representation.)
Thanks for reading/looking!
Thank you so much for your support and for viewing this post!
xo-Jane
For projects I'm currently working on, free PDF zines and printables, sketchbook pages, videos, & more support my work on Patreon! :)
www.patreon.com/sjanemills