I received my first Inkdrop from The Goulet Pen Company while I was on vacation last week.
The title of this drop is called Blurple. This makes me happy not only because saying the word blurple makes me giggle, but because blues and purples are of my favorite colors.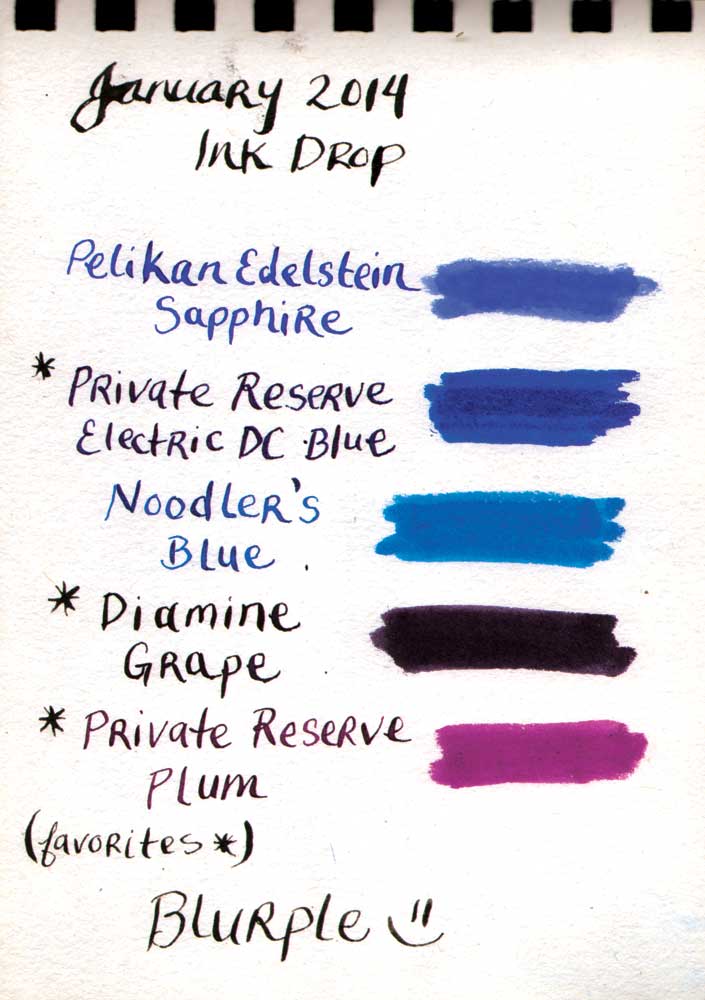 It was written with a speed ball dip pen with a flex nib (It's been awhile since I've written with it :P ) and I wish I knew what paper this is. The cover doesn't have a brand name, but it says tree free, 100% organic cotton paper.
Thanks for checking out my post!
Thank you so much for your support and for viewing this post!
xo-Jane
For projects I'm currently working on, free PDF zines and printables, sketchbook pages, videos, & more support my work on Patreon! :)
www.patreon.com/sjanemills