Hello friends!
InCoWriMo starts tomorrow! Time to bring out all the stationery, stickers, postcards, stamps, and pens!
InCoWriMo is the short name for International Correspondence Writing Month which challenges you to hand-write and mail/deliver one letter, card, note or postcard every day during the month of February.
This is my 4th(!) year participating. I have learned from my past InCoWriMos not to overdo it, so I'm going to be taking it a bit light this year – probably 1 every other day or so. I will be responding to some much needed letters to my penpals and then it will be postcards from there out! I'm not listing my P.O. this year because, honestly, I'm a bit stretched with project deadlines and I feel bad when I don't respond to new penpals!
Here are some of my tips for InCoWriMo this year
Planning – Every year I have a Calendar with names and addresses of who I will write. I created 3 you can use for free! (Download PDF Calendars Here)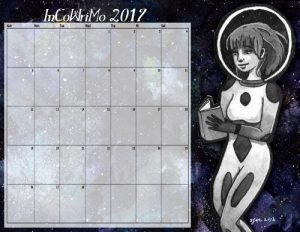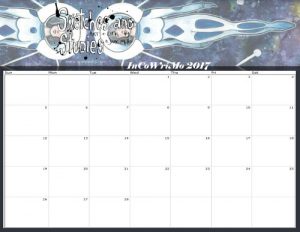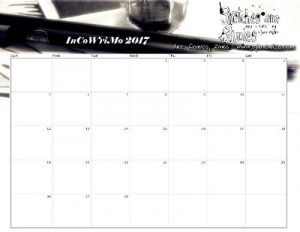 Start short and sweet – If this is your first year, don't overdo yourself! Notecards and postcards are a great way to say hi! Save the in-depth letters/responses for March, or as I like to call it InCoResMo (Incoming Correspondence Responding Month) ;D
Experiment – have fun with stickers or washi tape or make a rubber stamp, this is great time to get creative!
Don't be hard on yourself! – if you miss a day or two during the month, it's okay! Sometimes I found that there were days where I couldn't stop writing (3 or 4 letters/postcards on one day) and then had days where I couldn't bring myself to pick up a pen. This is normal! Everything balances it out.
It's not a competition – If you wrote 56 letters or 28 letters or 10 letters or 1 letter in February, it's all good! The most important thing is that you wrote a letter at all and made someone's day.
Have fun! – Writing letters, postcards and note cards not only relaxes, it also gives pleasure to the person on the receiving end :)
Thank you so much for reading!
xo-Jane
Some great links for InCoWriMo (will update as I find more):
Thank you so much for your support and for viewing this post!
xo-Jane
For projects I'm currently working on, free PDF zines and printables, sketchbook pages, videos, & more support my work on Patreon! :)
www.patreon.com/sjanemills