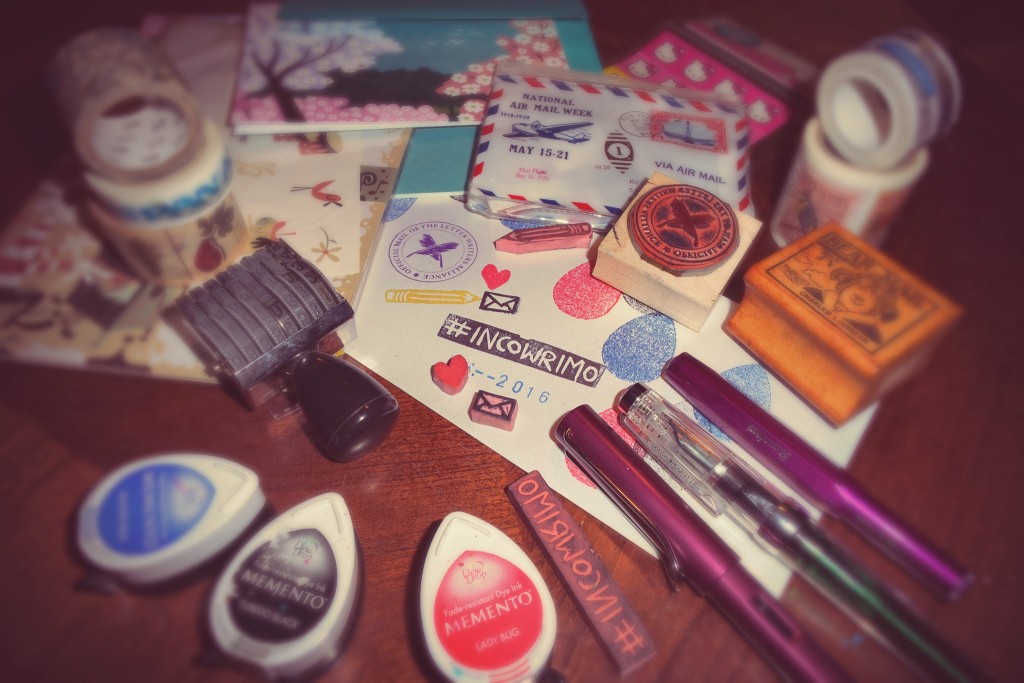 Hello friends!
InCoWriMo is coming! Time to bring out all the stationery, stickers, postcards, stamps, and all the fun letter writing things!
InCoWriMo is the short name for International Correspondence Writing Month which challenges you to hand-write and mail/deliver one letter, card, note or postcard every day during the month of February.
This will be my 3rd year participating!  Better start preparing my addresses! If you'd like to receive some correspondence for InCoWriMo, you may fill out the form below – if you receive regular correspondence from me, I have your address :) Make sure your address is correct as I will have no way of getting a hold of you otherwise. I will respond to each letter received (even if it's after InCoWriMo)!
[ CLOSED -till next year!]
Or you can send correspondence to my P.O. Box* :)
s.Jane Mills
P.O. Box 55989
Indianapolis, IN 46205
USA
*Indiana typically receives a lot of snow in February and I might not be able to get to my P.O. box as often. But! Responses will occur :)
Are you participating in InCoWriMo or A Month of Letters (lettermo) this February?
Other awesome InCoWriMo links to check out (will update as more postings come about):
Thank you so much for your support and for viewing this post!
xo-Jane
For projects I'm currently working on, free PDF zines and printables, sketchbook pages, videos, & more support my work on Patreon! :)
www.patreon.com/sjanemills